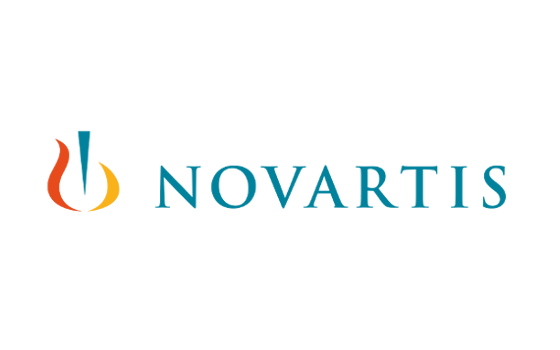 Novartis today announced positive results from the FLASH** study examining the safety and efficacy of directly switching chronic obstructive pulmonary disease (COPD) patients from Seretide® (salmeterol/fluticasone) 50/500 mcg to Ultibro® Breezhaler® (indacaterol/glycopyrronium) 110/50 mcg[1]. The study met the primary endpoint demonstrating that switching patients to Ultibro Breezhaler resulted in significantly improved lung function (trough FEV1)[1].

The superiority of once-daily Ultibro Breezhaler over twice-daily salmeterol/fluticasone in improving lung function[2]-[3] and reducing the rate of COPD exacerbations[4] has been established in previous studies. The FLASH study is the first randomized controlled trial to confirm the benefits of directly switching patients from this steroid-containing therapy to the dual bronchodilator[1], therefore avoiding the side effects of the long-term use of inhaled corticosteroids. Importantly, patients were switched without a wash-out period*** to mimic clinical practice[1].

"It has already been established that Ultibro Breezhaler improves patients' lung function when directly compared to Seretide in clinical trials," said Shreeram Aradhye, Chief Medical Officer and Global Head of Medical Affairs for Novartis Pharmaceuticals. "This new research is important because it shows that this benefit also exists when directly switching patients from Seretide to Ultibro Breezhaler as would happen in everyday clinical practice. The FLASH study provides further evidence that it is possible to reduce the burden of long-term inhaled steroids in many COPD patients, as recommended by global treatment guidelines".

These results further reinforce the latest GOLD recommendations, which support the use of dual bronchodilation for the majority of symptomatic COPD patients and limit the use of steroid-containing therapies to specific patient types[5].

Importantly, the data released today also indicated that the safety and tolerability profiles of the two treatments were similar[1].

The FLASH study results were presented at the Asian Pacific Society of Respirology (APSR) Congress in Sydney, Australia (23-26 November 2017).
About the FLASH study
The FLASH study is a randomized, multicenter, double-blind, double-dummy, parallel-group, 12-week treatment trial[1]. It involved a total of 502 moderate-to-severe symptomatic and non-frequently exacerbating** chronic obstructive pulmonary disease (COPD) patients[1].

The primary objective of the study was to demonstrate the superiority of once-daily Ultibro® Breezhaler® 110/50 mcg compared with twice-daily salmeterol/fluticasone (50/500 mcg) in terms of improving lung function (trough pre-dose FEV1 at Week 12)[1].

Secondary objectives of the study were to investigate the effect of Ultibro Breezhaler compared with salmeterol/fluticasone on[6]:
Transition Dyspnea Index (TDI) focal score at Week 12
Trough pre-dose forced expiratory vital capacity (FVC) at Week 12
COPD symptoms at Week 12 as measured by the COPD Assessment Test (CAT)
Mean rescue medication use (puffs/day) and percentage of days without rescue medication use over 12 weeks
The study also assessed the safety and tolerability over 12 weeks (including adverse events, serious adverse events and COPD exacerbations)[1].
About Ultibro Breezhaler
Ultibro® Breezhaler® 110/50 mcg is a once-daily LABA****/LAMA****** dual bronchodilator approved in the European Union (EU) as a maintenance bronchodilator treatment to relieve symptoms in adult patients with COPD[7]. Clinical trials have shown that it offers statistically significant improvements in bronchodilation compared to treatments widely used as current standards of care, including salmeterol/fluticasone 50/500 mcg and open-label tiotropium (18 mcg)[8]-[10]. Ultibro Breezhaler is currently approved for use in over 90 countries worldwide, including countries within the EU and Latin America, Japan, Canada, Switzerland and Australia.
About the Novartis COPD portfolio
Novartis is committed to addressing the unmet medical needs of COPD patients and improving their quality of life by providing innovative medicines and devices. The Novartis COPD portfolio includes Ultibro® Breezhaler® (indacaterol/glycopyrronium bromide), Seebri® Breezhaler® (glycopyrronium bromide) and Onbrez® Breezhaler® (indacaterol), which are all indicated as maintenance treatments for COPD patients. Glycopyrronium bromide and certain use and formulation intellectual property were exclusively licensed to Novartis in April 2005 by Sosei and Vectura.
Novartis continues development of respiratory products for delivery via the low resistance Breezhaler inhalation device, which makes it suitable for patients with different severities of airflow limitation[11]. The Breezhaler device allows patients to hear, feel and see that they have taken the full dose correctly[7],[11].
About COPD
Chronic obstructive pulmonary disease (COPD) affects an estimated 210 million people worldwide[12] and is the fourth leading cause of death[13]. It is progressive (usually gets worse over time) and can be a life-threatening disease[5],[12]. COPD makes it difficult to breathe, with symptoms that have a destructive impact on patients' function (i.e. activity limitation, decreased mobility) and quality of life[5],[12].
About Novartis
Novartis provides innovative healthcare solutions that address the evolving needs of patients and societies. Headquartered in Basel, Switzerland, Novartis offers a diversified portfolio to best meet these needs: innovative medicines, cost-saving generic and biosimilar pharmaceuticals and eye care. Novartis has leading positions globally in each of these areas. In 2016, the Group achieved net sales of USD 48.5 billion, while R&D throughout the Group amounted to approximately USD 9.0 billion. Novartis Group companies employ approximately 121,000 full-time-equivalent associates. Novartis products are sold in approximately 155 countries around the world.
* Seretide is a registered trademark of the GlaxoSmithKline Group of Companies
** Assessment of switching salmeterol/Fluticasone to indacateroL/glycopyrronium in A Symptomatic COPD patient cohort
*** Unlike most clinical trials, Ultibro Breezhaler was started immediately after stopping salmeterol/fluticasone, to mimic clinical practice
** Patients with a history of up to one exacerbation in the past year ****A long-acting beta2-adrenergic agonist
****** A long-acting muscarinic antagonist
1. Frith P, Ashmawi S, Krishnamurthy S, et al. Assessing direct switch to indacaterol/glycopyrronium from salmeterol/fluticasone in moderate to severe symptomatic COPD patients: the FLASH study. [APSR 2017 abstract]
2. Vogelmeier C et al. Efficacy and safety of once-daily QVA149 compared with twice-daily salmeterol/fluticasone in patients with COPD (ILLUMINATE): a randomised, double-blind, parallel group study. Lancet Respiratory Medicine. 2013;1(1):51-60
3. Zhong N, Wang C, Zhou X, et al. LANTERN: a randomized study of QVA149 versus salmeterol/fluticasone combination in patients with COPD. Int J Chron Obstruct Pulmon Dis. 2015;10:1015-1026
4. Wedzicha JA, Banerji D, Chapman KR, et al. Indacaterol/Glycopyrronium Versus Salmeterol/Fluticasone for COPD Exacerbations. New England Journal of Medicine. 2016. Available at: www.nejm.org/doi/full/10.1056/NEJMoa1516385
5. Global Initiative for Chronic Obstructive Lung Disease (GOLD). Global Strategy for the Diagnosis, Management and Prevention of COPD, 2017. Available at: http://goldcopd.org [Accessed 16 October 2017].
6. ClinicalTrials.gov. Assessment of Switching From Salmeterol/Fluticasone to Indacaterol/Glycopyrronium in a symtomaticCOPD Patient Cohort (FLASH). Available at: https://clinicaltrials.gov/ct2/show/NCT02516592?term=indacaterol%2Fglycopyrronium&cond=Copd&outc=fev1&spons=novartis&draw=1&rank=3 [Accessed 16 October 2017]
7. Ultibro Breezhaler EU Summary of Product Characteristics. Available at: http://www.ema.europa.eu/docs/en_GB/document_library/EPAR_-_Product_Information/human/002679/WC500151255.pdf [Accessed 16 October 2017].
8. Vogelmeier C, et al. Once-daily QVA149 provides clinically meaningful improvements in lung function and clinical outcomes versus placebo, indacaterol, glycopyrronium, tiotropium and salmeterol/fluticasone in patients with COPD. [ATS abstract 40759; Session C45; Date: May 21, 2013 Time: 8:15 -10:45].
9. Vogelmeier C, et al. Once-daily QVA149 provides clinically meaningful improvements in lung function and clinical outcomes. [ERS 2013 abstract 851178; Session 82; Date: September 8, 2013 Time: 12:50-14:40].
10. Banerji D, et al. Dual bronchodilation with once-daily QVA149 improves dyspnea and health status and reduces symptoms and rescue medication use in patients with COPD: the IGNITE trials. [ERS 2013 abstract 851388; Session 346; Date: September 10, 2013 Time: 8:30-10:30].
11. Pavkov R, Mueller S, Fiebich K, et al. Characteristics of a capsule based dry powder inhaler for the delivery of indacaterol. CMRO. 2010;26; 11:2527-2533.
12. Global Alliance Against Chronic Respiratory Diseases (GARD). Global surveillance, prevention and control of chronic respiratory diseases: a comprehensive approach. Available at: http://www.who.int/gard/publications/GARD_Manual/en/ [Accessed 16 October 2017].
13. World Health Organization: The top 10 causes of death fact sheet No 310. Available at: http://www.who.int/mediacentre/factsheets/fs310/en/ [Accessed 16 October 2017].