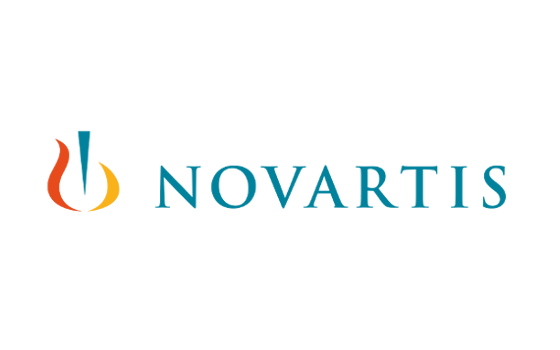 Novartis announced a new collaboration with The Max Foundation to support continued access to treatment at no cost for nearly 34,000 current patients with chronic myeloid leukemia (CML), gastrointestinal tumors (GIST) and other rare cancers. The two organizations have been long-time collaborators in providing access to care for patients in lower-income countries through the Glivec International Patient Assistance Program (GIPAP), one of the most innovative patient assistance programs ever implemented on a global scale.

The new collaboration, called CMLPath to Care(TM), is an evolution from GIPAP, a partnership that provided Glivec® (imatinib)* at no cost to diagnosed patients in lower-income countries where there may not be access to reimbursement or funding mechanisms, and to those unable to pay for the medication. Under the new initiative, The Max Foundation, a global, patient-focused, non-governmental organization (NGO), will assume from Novartis the responsibility for delivering the treatment to these patients, including supply chain management. Novartis will provide funding and drug donation support. The collaborative agreement runs through Q1 2021 with an option to extend. During this timeframe, Novartis expects to donate more than $29 million to the collaboration, along with approximately 315,000,000 doses of medicine.

Novartis introduced GIPAP in 2002 after recognizing the impact of its breakthrough cancer therapy, Glivec. The program has served the CML treatment needs of approximately 75,000 people since its inception.

"Fifteen years ago, Novartis recognized the critical importance of ensuring patients in lower-income countries had access to breakthrough cancer therapy, and we partnered with The Max Foundation to develop a revolutionary global program to address this need," said Bruno Strigini, CEO of Novartis Oncology. "CMLPath to Care renews and extends our unique collaboration with The Max Foundation and builds on the strengths of both organizations to better serve these patients."

CMLPath to Care: A Patient-Centered Model of Access and Support
The goal of CMLPath to Care is to help people living with CML by connecting them and their carers with effective treatments, professional medical capabilities, trained physicians and hands-on support. Under the previous GIPAP model, Novartis managed the entire supply chain for the medicine and interacted directly with local stakeholders (e.g., physicians, treatment centers, NGOs, private companies and governments) in more than 75 countries where it operated. The Max Foundation provided CML patients with psychosocial support and education, services that did not previously exist in certain countries. Over time, changes in local infrastructures and capabilities, new and innovative treatments, and the growth and impact of patient groups prompted Novartis and The Max Foundation to recognize that a new, more flexible approach to access was needed.

With CMLPath to Care, Novartis will provide access to Glivec in nearly 70 countries, and in a subset of countries second-line Tasigna® (nilotinib) therapy will be available for approved indications. The Max Foundation will manage the entire medicine supply chain and interactions with local stakeholders under the umbrella of Max Access Solutions, while continuing to provide hands-on, local patient support.

"Since our founding 20 years ago, The Max Foundation has grown extensively in its efforts and ability to help people face cancer with dignity and hope," said Pat Garcia-Gonzalez, CEO of The Max Foundation. "We are proud of the thousands of patients' lives touched by our long-standing collaboration with Novartis and are pleased with our shared continued innovation, commitment and support for underserved patients with CML and other rare cancers in low resource countries."

Novartis and The Max Foundation Innovate with a Global Direct-to Patient Humanitarian Program: Reimagining What's Possible for CML Care
CMLPath to Care is one of the broadest cancer treatment access initiatives led by a patient-centered NGO. During the last 15 years, the Novartis-Max Foundation partnership created and maintained a standard of care in many lower-income countries that may not have otherwise been possible for people with CML. In this new model - as in GIPAP - the medicine is provided at no cost for individual patients. This contrasts with more traditional humanitarian programs that provide bulk donations of a medicine. The Max Foundation is unique among NGOs in its ability to manage the complex administration of individual patient care. The transition to CMLPath to Care includes The Max Foundation's assumption of program administration, supply chain management and oversight of the nearly 34,000 patients, 1,400 physicians, and 450 treatment centers in nearly 70 countries on four continents.

The enduring partnership with The Max Foundation has been a key component of Novartis' long-term focus on bringing CML care to those who need the most support. The company is dedicated to transforming the lives of people with CML and holds an unwavering commitment to reimagining what is possible for CML treatment through scientific innovation and creative solutions that provide access to care regardless of geography or financial situation.

To ensure a seamless transition for patients, the program will move from Novartis to The Max Foundation through the first half of 2018 on a country-by-country basis. Both organizations are represented on an operational committee that will meet four times each year to ensure the collaboration is meeting its goals and operating efficiently.

About CMLPath to Care
CMLPath to Care is a unique global initiative for people with CML. Developed and managed by The Max Foundation and supported by Novartis Oncology through drug donations and funding, CMLPath to Care connects people living with CML and their carers with effective treatments, professional medical capabilities, trained physicians and hands-on support. With origins in a novel collaboration between the two organizations beginning in 2002, the program has delivered individual care to approximately 75,000 patients in more than 75 countries.

About Glivec (imatinib)
Glivec (imatinib) is approved in more than 110 countries, for the treatment of adult patients in all phases of Philadelphia chromosome-positive (Ph+) CML, for the treatment of patients with KIT (CD117)-positive GIST, which cannot be surgically removed and/or have metastasized and for the treatment of adult patients following complete surgical removal of KIT+ GIST.

Not all indications are available in every country.

About Tasigna (nilotinib)
Tasigna® (nilotinib) is approved in more than 122 countries for the treatment of chronic phase and accelerated phase Philadelphia chromosome-positive chronic myelogenous leukemia (Ph+ CML) in adult patients resistant or intolerant to at least one prior therapy, including Glivec® (imatinib), and in more than 110 countries for the treatment of adult patients with newly diagnosed Ph+ CML in chronic phase.

About The Max Foundation
The Max Foundation is a non-profit global health organization that believes all people living with cancer deserve access to the best treatment, care and support.

The Foundation decreases premature mortality from cancer by channeling humanitarian donations of life-saving oncology products to underserved populations in countries where those products are not locally available. Our organization solicits in-kind donations of targeted oncology drugs from major pharmaceutical manufacturers and distributes them to verified patients in need using an innovative model that provides end-to-end supply chain controls.

By partnering with the major cancer institutions and patient associations in low- and middle-income countries, we enable effective solutions for access to treatment.

About Novartis
Novartis provides innovative healthcare solutions that address the evolving needs of patients and societies. Headquartered in Basel, Switzerland, Novartis offers a diversified portfolio to best meet these needs: innovative medicines, cost-saving generic and biosimilar pharmaceuticals and eye care. Novartis has leading positions globally in each of these areas. In 2016, the Group achieved net sales of USD 48.5 billion, while R&D throughout the Group amounted to approximately USD 9.0 billion. Novartis Group companies employ approximately 119,000 full-time-equivalent associates. Novartis products are sold in approximately 155 countries around the world.

* Known as Gleevec® (imatinib mesylate) tablets in the US, Canada and Israel.