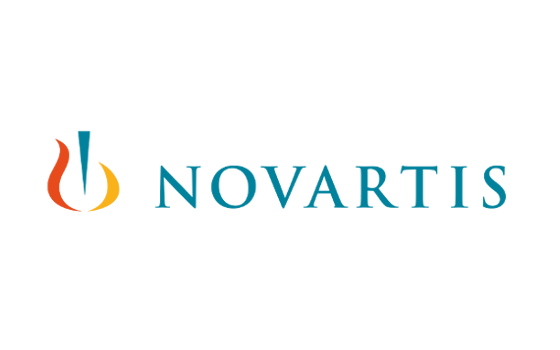 Novartis has announced a new analysis showing that moderate-to-severe psoriasis patients treated with Cosentyx® (secukinumab) rapidly regain clear or almost clear skin (Psoriasis Area Severity Index, PASI 90 to 100) following relapse during a treatment pause[1]. The analysis also showed no anti-secukinumab antibodies were observed during retreatment[1]. These findings were presented at the 2017 American Academy of Dermatology (AAD) Annual Meeting in Orlando, Florida, at which Novartis presented over 35 scientific abstracts.

Previous data has shown favorable results for continuous over intermittent treatment, however sometimes patients have treatment pauses[5]. This new analysis shows that if psoriasis patients relapse during treatment pauses, the majority can achieve previous high levels of efficacy after only 16 weeks of retreatment with Cosentyx[1]. Immunogenicity is a frequent issue with many biologic psoriasis treatments that lose long-term efficacy over time. Cosentyx has previously demonstrated almost zero immunogenicity[1],[6]. Cosentyx is a fully human, targeted treatment that specifically inhibits the IL-17A cytokine and previous data has shown that it delivers high and long-lasting clear or almost clear skin in up to 80% of patients[2],[7].

"It is very clear that patients get the best results from continuous treatment," said Vas Narasimhan, Global Head, Drug Development and Chief Medical Officer, Novartis. "However, if for some reason treatment has been interrupted, this analysis gives patients and clinicians the peace of mind that Cosentyx is likely to help people quickly achieve clear skin once again."

For patients who achieved PASI 75 responses after one year of treatment with Cosentyx (300mg), and then relapsed after treatment discontinuation (n=136), the analysis shows that, by Week 16 of retreatment with Cosentyx, 94% of patients regained a PASI 75 score, 79% of prior PASI 90 responders (n=117) regained a PASI 90 score and 67% of prior PASI 100 response (n=67) regained a PASI 100 score[1]. In addition, the safety profile was favorable and consistent with that demonstrated in previous studies. Furthermore, no patients in this analysis were found to have developed anti-secukinumab antibodies[1].

Cosentyx is the only IL-17A inhibitor approved in psoriasis, psoriatic arthritis and ankylosing spondylitis with more than 80,000 patients treated in the post-marketing setting worldwide across all indications[4].

About Cosentyx and interleukin-17A (IL-17A)
Launched in January 2015, Cosentyx is a targeted treatment that specifically inhibits the IL-17A cytokine. Cosentyx delivers long-lasting clear or almost clear skin in the majority of patients, with proven sustainability, safety out to four years and convenient once-monthly dosing in a patient-friendly auto injector[6].

Cosentyx is approved in more than 75 countries for the treatment of moderate-to-severe plaque psoriasis, which includes the European Union countries, Japan, Switzerland, Australia, the US and Canada. In Europe, Cosentyx is approved for the first-line systemic treatment of moderate-to-severe plaque psoriasis in adult patients[8]. In the US, Cosentyx is approved as a treatment for moderate-to-severe plaque psoriasis in adult patients who are candidates for systemic therapy or phototherapy (light therapy)[9].

In addition, Cosentyx is the first IL-17A inhibitor approved in more than 65 countries for the treatment of ankylosing spondylitis (AS) and psoriatic arthritis (PsA), which includes the European Union countries and the US. Cosentyx is also approved for the treatment of PsA and pustular psoriasis in Japan.

About the Cosentyx retreatment study[1]
An uncontrolled, extension study of ERASURE (Efficacy of Response and Safety of Two Fixed Secukinumab Regimens in Psoriasis), which compared Cosentyx with placebo, and FIXTURE (Full Year Investigative Examination of Secukinumab vs. Etanercept Using Two Dosing Regimens to Determine Efficacy in Psoriasis), which compared Cosentyx with placebo and etanercept[1]. 181 subjects who achieved a PASI 75 response at the end of the core study (Week 52) were randomized to receive either Cosentyx 150mg, Cosentyx 300mg or placebo every four weeks to Week 104[1]. Subjects in the placebo arm who relapsed were retreated with Cosentyx.

About biologics and immunogenicity[5]
The use of biological therapies for psoriasis has been associated with the production of antidrug antibodies (ADAs) that may impact on treatment efficacy. Data shows that Cosentyx has almost zero immunogenicity, with only 11 of the 2,842 subjects (0.4%) showing ADAs[6].

About psoriasis
Psoriasis is a common, non-contagious, autoimmune disease that affects more than 125 million people worldwide[10]. Plaque psoriasis is the most common form of the disease and appears as raised, red patches covered with a silvery white buildup of dead skin cells.

Psoriasis is not simply a cosmetic problem, but a persistent, chronic (long-lasting), and sometimes distressing disease, which can affect even the smallest aspects of people's lives on a daily basis. Up to 30% of patients with psoriasis have, or will develop, PsA[11]. PsA is a condition in which the joints are also affected, causing debilitating symptoms including pain, stiffness and irreversible joint damage[11],[12]. Psoriasis is also associated with other serious health conditions, such as diabetes, heart disease and depression[11].

About Novartis
Novartis provides innovative healthcare solutions that address the evolving needs of patients and societies. Headquartered in Basel, Switzerland, Novartis offers a diversified portfolio to best meet these needs: innovative medicines, cost-saving generic and biosimilar pharmaceuticals and eye care. Novartis has leading positions globally in each of these areas. In 2016, the Group achieved net sales of USD 48.5 billion, while R&D throughout the Group amounted to approximately USD 9.0 billion. Novartis Group companies employ approximately 118,000 full-time-equivalent associates. Novartis products are sold in approximately 155 countries around the world.

1. Blauvelt A et al. Secukinumab Retreatment Shows Rapid Recapture of Treatment Response: An Analysis of a Phase 3 Extension Trial in Psoriasis. Presented as a poster at the American Academy of Dermatology 2017. 5th March 2017.
2. Blauvelt A et al. Secukinumab is superior to ustekinumab in clearing skin of subjects with moderate-to-severe plaque psoriasis up to 1 year: Results from the CLEAR study. J Am Acad Dermatol. September 2016. Available from http://dx.doi.org/10.1016/j.jaad.2016.08.008 (link is external) Epub ahead of print.
3. Langley RG et al. Secukinumab in plaque psoriasis - results of two phase three trials. N Engl J Med. 2014;371(4):326-338
4. Novartis, data on file
5. Bissonnette R et al. Secukinumab maintains high levels of efficacy through 4 years of treatments: results from an extension to a phase 3 study (SCULPTURE). Presented as a late breaking abstract at the European Academy of Dermatology and Venereology 2016. 1st October 2016
6. Reich K et al. Secukinumab, a fully human anti-interleukin-17A monoclonal antibody, exhibits minimal immunogenicity in patients with moderate-to-severe plaque psoriasis. British Journal of Dermatology. 2016
7. Kirkham BW et al. Interleukin-17A: a unique pathway in immune-mediated diseases: psoriasis, psoriatic arthritis and rheumatoid arthritis. Immunology. 2014; 141:133-142.
8. Cosentyx Summary of Product Characteristics. Novartis Europharm Limited. Available at: http://www.ema.europa.eu/ema/index.jsp?curl=pages/medicines/human/ medicines/003729/human_med_001832.jsp&mid=WC0b01ac058001d124 (link is external). Accessed February 2017.
9. Cosentyx (secukinumab) [prescribing information]. East Hanover, NJ: Novartis Pharmaceuticals Corp, 2016.
10. International Federation of Psoriasis Associations (IFPA) World Psoriasis Day website. "About Psoriasis." Available at: http://www.worldpsoriasisday.com/web/page.aspx?refid=114 (link is external). Accessed February 2017.
11. National Psoriasis Foundation. Psoriatic disease: about psoriasis. Available at: www.psoriasis.org/about-psoriasis (link is external). Accessed February 2017.
12. Mease PJ, Armstrong AW. Managing patients with psoriatic disease: the diagnosis and pharmacologic treatment of psoriatic arthritis in patients with psoriasis. Drugs. 2014; 74:423-441.