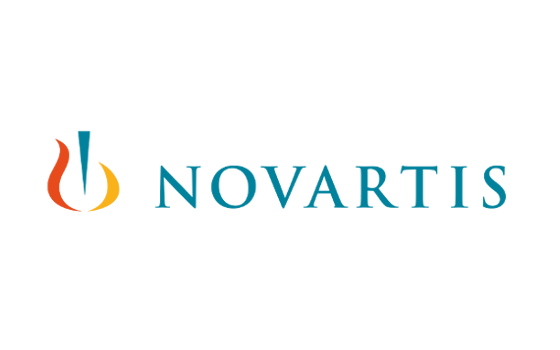 Novartis today announced results from the first-ever international survey of patients with myeloproliferative neoplasms (MPNs), specifically myelofibrosis (MF), polycythemia vera (PV) or essential thrombocythemia (ET), which indicate that the majority of patients living with these MPNs experience a reduced quality of life. The findings also reveal that many patients struggle with emotional distress and experience a negative impact on their ability to work. These data were presented for the first time at the 58th American Society of Hematology (ASH) Annual Meeting in San Diego, CA (abstract #4267, 12/5/16 6:00 PM PDT)[1].

MPNs are a group of rare and life-threatening blood cancers. People living with an MPN can have a poor quality of life and shortened survival rate[2]. Two of the most debilitating MPNs are MF and PV, as compared to ET[3]. MF and PV are associated with a range of symptoms and complications, including fatigue, night sweats, itchy skin, enlarged spleen and cardiovascular events[2-5]. The international MPN LANDMARK Survey included 699 patients with representation across six countries and four continents and was conducted to gain a better understanding of how MPNs impact a patient's quality of life, activities of daily living, work productivity and emotional well-being[1].

"Rare blood cancers like MPNs are often not well-recognized, yet these diseases can have a significant impact on even the simplest tasks in a patient's daily life," said Bruno Strigini, CEO of Novartis Oncology. "We hope the survey results illuminate the awareness of these debilitating blood cancers, emphasizing the need to help optimize patient care."

In the international survey, patients reported that their disease negatively impacted their ability to complete daily activities by 40%. Patients also noted a 35% impairment on their capacity to work. Furthermore, employed patients who missed work over the last seven days due to their disease reported missing an average of 3.1 hours due to their disease and/or symptom burden[1].

"These results help quantify the daily difficulty of living with an MPN, which can help patients explain disease burden to family, friends, colleagues and physicians who may be unfamiliar with these conditions," said Dr. Claire Harrison, Guy's and St. Thomas' NHS Foundation Trust, London, United Kingdom. "The survey results also help paint the full picture of the impact of the disease, which will enable physicians to manage the total patient in hopes of increasing quality of life."

Results also demonstrated that more than 75% of patients who experienced symptoms suffered a significant reduction in quality of life due to their symptoms (83% of MF patients, 72% of PV patients, 74% of ET patients); these numbers are consistent with previously-reported literature[2],[6]. The most commonly-reported symptom across disease areas in the last 12 months was fatigue (54% of MF patients, 45% of PV patients, 64% of ET patients), which was also the symptom patients cited they most wanted to resolve. In addition to physical symptoms, approximately one-third of patients in the study felt anxious or worried about their disease, with the greatest impact seen on those with MF and PV (34% of MF patients, 29% of PV patients, 26% of ET patients)[1].

About the International MPN LANDMARK Survey
The international MPN LANDMARK survey is a cross-sectional survey of patients with MPNs (myelofibrosis (MF), polycythemia vera (PV), essential thrombocythemia (ET)) and physicians who treat these conditions across Germany, Italy, United Kingdom, Japan, Canada and Australia. Patients (174 MF, 223 PV, 302 ET) who partook in the survey completed an online questionnaire to measure MPN-related symptoms experienced over the past year and the impact of their condition on their quality of life and ability to work. Additional survey results will be presented next year.

Findings from the international survey complement results from the Incyte-funded MPN LANDMARK survey conducted in the US[1].

About Myeloproliferative Neoplasms (MPNs)
Myeloproliferative neoplasms (MPNs) are a group of related and rare blood cancers in which bone marrow cells responsible for the body's blood cells develop and function abnormally. Specific MPN conditions include myelofibrosis (MF), polycythemia vera (PV) and essential thrombocythemia (ET)[4],[5],[7].

In patients with MF, their bone marrow can no longer produce enough normal blood cells, causing the spleen to enlarge[8]. MF affects approximately one in every 100,000 people and has similar survival rates as other malignancies, such as breast cancer and colon cancer[2],[9-12].

PV is associated with an overproduction of blood cells that can cause serious cardiovascular complications if left inadequately controlled, such as blood clots, stroke and heart attack[5],[13]. PV affects up to three per 100,000 people globally each year[2],[5].

ET is characterized by an overproduction of platelets and complications which commonly include blood clotting and/or bleeding[7].

About Novartis
Novartis provides innovative healthcare solutions that address the evolving needs of patients and societies. Headquartered in Basel, Switzerland, Novartis offers a diversified portfolio to best meet these needs: innovative medicines, eye care and cost-saving generic pharmaceuticals. Novartis is the only global company with leading positions in these areas. In 2015, the Group achieved net sales of USD 49.4 billion, while R&D throughout the Group amounted to approximately USD 8.9 billion (USD 8.7 billion excluding impairment and amortization charges). Novartis Group companies employ approximately 118,000 full-time-equivalent associates. Novartis products are available in more than 180 countries around the world.

1. Harrison C, Koschmieder S, Foltz L, et al. The Impact of Myeloproliferative Neoplasms (MPNs) on Patients' Quality of Life and Productivity: Results from the International MPN LANDMARK Survey. Abstract #4267. 58th ASH Annual Meeting & Exposition of the American Society of Hematology (ASH) San Diego, California, 2016.
2. Titmarsh G, Duncombe A, McMullin M, et al. How Common are Myeloproliferative Neoplasms? A Systematic Review and Meta-analysis. Am. J. of Hematol. 2014:1-7.
3. Zimmerman M et al. Myeloproliferative Disorders and Myelo_brosis. Am J Manag Care. 2012 May; 18 (3 Spec No.):SP131-3.
4. Leukemia & Lymphoma Society. "Myelofibrosis Facts." Available at: http://www.lls.org/sites/default/files/file_assets/FS14_Myelofibrosis_Fact%20Sheet_Final9.12.pdf. Accessed November 2016.
5. Leukemia & Lymphoma Society. Polycythemia Vera Facts. June 2012. Available at http://www.lls.org/content/nationalcontent/resourcecenter/freeeducationmaterials /mpd/pdf/polycythemiavera.pdf. Accessed November 2016.
6. Mesa RA, Niblack J, Wadleigh M, et al. The Burden of Fatigue and Quality of Life in Myeloproliferative Disorders (MPDs): An International Internet-based Survey of 1,179 MPD Patients. Cancer. 2007;109(1):68-76.
7. Leukemia & Lymphoma Society. Essential or Primary Thrombocythemia. Accessed November 2016. Available at https://www.lls.org/myeloproliferative-neoplasms/essential-thrombocythemia.
8. Cervantes F. How I Treat Splenomegaly in Myelofibrosis. Blood Cancer J. Oct 2011; 1(10): e37.
9. Gangat N, Caramazza D, Vaidya R, et al. DIPSS-plus: A Refined Dynamic International Prognostic Scoring System (DIPSS) for Primary Myelofibrosis that Incorporates Prognostic Information from Karyotype, Platelet Count and Transfusion Status. J Clin Oncol. 2011; 29:392-397.
10. American Cancer Society. Breast Cancer. Available at: http://www.cancer.org/acs/groups/cid/documents/webcontent/003090-pdf.pdf. Accessed November 2016.
11. American Cancer Society. Colorectal Cancer. Available at: http://www.cancer.org/acs/groups/cid/documents/webcontent/003096-pdf.pdf. Accessed November 2016.
12. Cervantes F, Dupriez B, Pereira A, et al. New Prognostic Scoring System for Primary Myelofibrosis Based on a Study of the International Working Group for Myelofibrosis Research and Treatment. Blood. 2009; 113(13):2895-2901.
13. Marchioli R, Finazzi G, Specchia G, et al. Cardiovascular Events and Intensity of Treatment in Polycythemia Vera. N Engl J Med. 2013; 368:22-33.