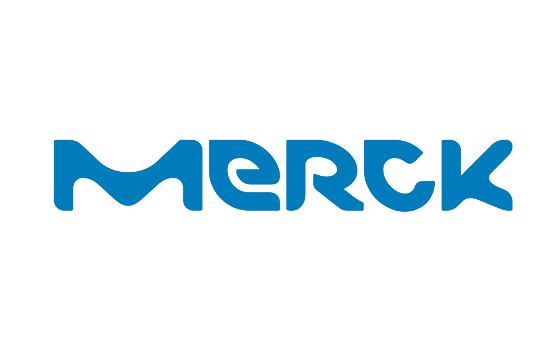 Merck, a leading science and technology company, today announced that it has already donated 1 billion tablets of praziquantel, the standard medication for the treatment of schistosomiasis, to the World Health Organization (WHO). This marks a crucial milestone on the journey to the elimination of this neglected tropical disease (NTD) which mostly affects children in poor and rural communities. Since 2007, the company's praziquantel donations enabled the treatment of 400 million school-aged children in Sub-Saharan Africa.
"We continue to focus on holistic solutions that draw on the power of collaboration to create a world free of schistosomiasis," said Belén Garijo, Member of the Executive Board and CEO Healthcare at Merck. "Together with our partners, we are determined to progress forward until we reach our goal to eliminate this neglected tropical disease."
The one billionth tablet of donated praziquantel was part of a delivery of almost 37 million tablets to Nigeria. Since 2011, this country in West Africa has received almost 180 million praziquantel tablets. According to WHO, Nigeria is one of the countries with the highest burden of the disease with 25 million people affected in 2018, two thirds being school-aged children.
Merck has been fighting against schistosomiasis with its partner WHO since 2007 in the scope of its Merck Schistosomiasis Elimination Program. Both parties committed themselves to continue their work in fighting the disease until its elimination. Merck has set itself the goal to achieve this in selected countries by 2030 through a comprehensive approach combining treatment, research and development, health education and WASH (Water, Sanitation and Hygiene). The company further continues to develop new and optimized treatments, diagnostics and innovative technologies to control transmission.
Schistosomiasis is a chronic condition and one of the most common and most devastating parasitic diseases in tropical countries. More than 240 million people worldwide require treatment and it is estimated that around 200,000 die from complications each year. The parasitic disease stunts growth, causes learning disabilities, and leads to anaemia.
Merck announced this major milestone on the first World NTD Day, on January 30th, 2020. The launch of this international day marks an important step towards increased public awareness of the serious impact NTDs have all over the world. The World NTD Day is supported by over 240 international partners including the Bill & Melinda Gates Foundation, World Vision and companies such as Merck to put the spot on NTDs, raising awareness and calling for action.
About schistosomiasis
Schistosomiasis is a chronic condition and one of the most common and most devastating parasitic diseases in tropical countries. It is estimated that more than 240 million people are infected worldwide and that around 200,000 die from it each year. Flatworms transmit the disease. It is widespread in tropical and subtropical regions where large sections of the populations have no access to clean water and sanitary installations. People become infected with the parasite via contact with freshwater, for example while working, swimming, fishing or washing their clothes. The minuscule larvae penetrate human skin, enter the blood vessels and attack internal organs. The infection rate is particularly high among school-aged children. Praziquantel is the only active ingredient with which all forms of schistosomiasis can be treated. WHO has therefore deemed praziquantel, the most cost-efficient solution for the health of patients in need, as the drug of choice.
About the Merck Schistosomiasis Elimination Program
Merck initiated the Merck Schistosomiasis Elimination Program in cooperation with WHO back in 2007. Since then, more than one billion tablets have been donated, enabling the treatment of 400 million school-aged children. Merck has committed itself to maintaining its efforts in the fight against the tropical disease until schistosomiasis has been eliminated. To this end, each year Merck is donating up to 250 million tablets to WHO. The planned annual donation has a value of US$ 32.5 million. In addition, Merck is supporting awareness programs at schools in Africa in order to educate children about the causes of schistosomiasis and ways to prevent it. Furthermore, as part of a public-private partnership, the company is researching a new formulation of praziquantel that can also be administered to very young children. To date, the tablets are only suitable for children older than six.
About Merck
Merck, a leading science and technology company, operates across healthcare, life science and performance materials. Around 56,000 employees work to make a positive difference to millions of people's lives every day by creating more joyful and sustainable ways to live. From advancing gene editing technologies and discovering unique ways to treat the most challenging diseases to enabling the intelligence of devices – the company is everywhere. In 2018, Merck generated sales of € 14.8 billion in 66 countries.
Scientific exploration and responsible entrepreneurship have been key to Merck's technological and scientific advances. This is how Merck has thrived since its founding in 1668. The founding family remains the majority owner of the publicly listed company. Merck holds the global rights to the Merck name and brand. The only exceptions are the United States and Canada, where the business sectors of Merck operate as EMD Serono in healthcare, MilliporeSigma in life science, and EMD Performance Materials.