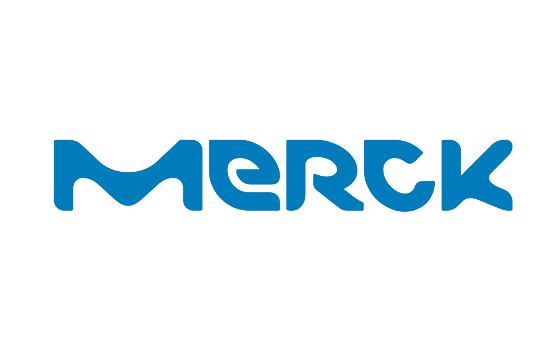 Merck, a leading science and technology company, today announced two collaborations in the metropolitan area of San Francisco, California (USA). The company is now cooperating with Palantir Technologies Inc., Palo Alto, California, and with the Stanford Graduate School of Business (Stanford GSB), Stanford, California. In addition, Merck signed three further deals with U.S. partners earlier in January, making a licensing deal with Boston-based Vertex Pharmaceuticals, entering into a collaboration with Houston-based MD Anderson Cancer Center, and acquiring Seattle-based BioControl Systems.

Merck is actively seeking more partnerships and collaborations in the highly innovative U.S. market. "As a key provider to the digital industry, we already have good ties to technology companies in Silicon Valley. Over the past two weeks, we have expanded our presence here and in other parts of the U.S. by entering into new partnerships and pursuing further business opportunities," said Stefan Oschmann, Chairman of the Executive Board and CEO of Merck, in San Francisco Thursday evening. He continued, "We want to foster collaboration across the Atlantic as we strongly believe in the power of partnerships to drive innovation for the benefit of patients and customers."

Merck today entered into a global partnership with Palantir. Alex Karp, CEO of Palantir, and Stefan Oschmann announced this cooperation, which is designed to leverage Palantir's advanced data analytics capabilities to faster develop and deliver medicines to patients, commercialize new products, and improve patient outcomes. Initially Merck will apply Palantir's technology to cancer treatment and patient services.

"Developing breakthrough technologies requires superior data analytics capabilities, and Palantir optimally complements our skills in that respect," said Stefan Oschmann. Ultimately Merck plans to deploy Palantir's technology across all three of its business sectors.

A second agreement, between Stanford GSB and Merck, was signed yesterday by Dave Weinstein, Associate Dean, Executive Education at Stanford GSB, and Kai Beckmann, Chief Administration Officer and Member of the Executive Board of Merck. The agreement with Stanford GSB complements Merck's existing program known as the "Merck University". A new module entitled "Leading Innovation and Digitalization at Merck" has been added to the curriculum. It aims at educating top-level leaders through lectures and practical training carried out by senior faculty at Stanford GSB and in the Bay Area.

Three more deals in the U.S. in January already
"Whether in new therapies for cancer, better tools for gene editing or new materials that make microchips even faster - scientific curiosity is our driving force," Stefan Oschmann said in San Francisco today. "Our goal is to truly transform biotech and scientific processes. Therefore, we are pursuing cross-fertilization across our three business sectors and we see an encouraging start with the partnerships signed this week in the Bay area as well with the other U.S.-related deals we previously announced this month."

Merck entered into a licensing agreement with Vertex Pharmaceuticals Inc., Boston, Massachusetts, on January 11. It covers the worldwide development and commercialization of four promising research and development programs that represent novel approaches to the treatment of cancer. Merck will receive two clinical-stage programs targeting DNA damage repair, along with two additional novel research programs. Vertex will receive an upfront payment of $230 million, in addition to royalties on future net sales. Merck will assume full responsibility for the development and commercialization of all the programs.

The three-year strategic collaboration with The University of Texas MD Anderson Cancer Center, Houston, Texas, is the second collaboration which was announced earlier in January. Through the collaboration Merck will be the first to gain access to a research platform that standardizes the long-term collection of patient medical history and data derived from tissue samples. The goal is to better understand the biology of cancer and thus to accelerate research-driven patient care. The collaboration will encompass both biomarker-focused pre-clinical research and clinical trials in specific tumor types.

On January 4, Merck announced the acquisition of BioControl Systems Inc., Seattle, Washington, a global leader in food safety testing. The acquisition opens growth opportunities for the Life Science business sector of Merck in the food and beverage space, particularly in the United States. The parties have agreed to keep the financial details of the transaction confidential.

Merck's business in North America
Nearly 10,000 employees work for Merck in the United States and Canada, representing 19% of the company's workforce. In the first nine months of 2016 Merck generated sales of € 2.86 billion in North America, slightly more than 25% of Group sales, which totaled € 11.19 billion. Merck offers products from all its business sectors to customers in North America, including medicines such as Rebif for patients suffering from relapsing forms of multiple sclerosis, many products from the Life Science business sector for customers working in biopharmaceutical research and manufacturing, as well as display materials and effect pigments from its Performance Materials business sector.

With the $17 billion acquisition of Sigma-Aldrich, completed in November 2015, Merck has enlarged its footprint in North America considerably.

About Merck
Merck is a leading science and technology company in healthcare, life science and performance materials. Around 50,000 employees work to further develop technologies that improve and enhance life - from biopharmaceutical therapies to treat cancer or multiple sclerosis, cutting-edge systems for scientific research and production, to liquid crystals for smartphones and LCD televisions. In 2015, Merck generated sales of € 12.85 billion in 66 countries.

Founded in 1668, Merck is the world's oldest pharmaceutical and chemical company. The founding family remains the majority owner of the publicly listed corporate group. Merck, Darmstadt, Germany holds the global rights to the Merck name and brand. The only exceptions are the United States and Canada, where the company operates as EMD Serono, MilliporeSigma and EMD Performance Materials.