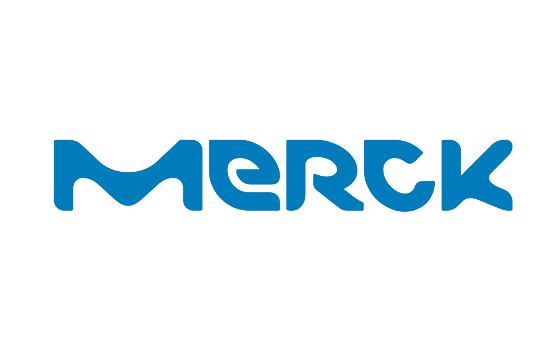 Merck, a leading science and technology company, today inaugurated its € 170 million Nantong pharmaceutical plant, which is dedicated to producing high-quality pharmaceuticals on China's Essential Drug List. At the inauguration ceremony, Merck also announced a further investment of around € 80 million in a Life Science Center near the Nantong pharmaceutical plant to manufacture high-purity inorganic salts, cell culture media products as well as ready-to-use media.

The initial € 80 million investment in the pharmaceutical plant was already announced in 2013 and has been realized. The additional investment of € 90 million announced today represents the next phase of Merck's pharmaceutical production plans for China to meet forecast increased demand for medicines to be produced at the site. The first drugs from the plant inaugurated today are expected to be delivered to patients in the second half of 2017. Along with the investment of around € 80 million by the Life Science business sector of Merck, this adds up to a total of investment of € 250 million in its production value chain in China to create better access to health. These strategic investments further support Merck's expansion in China, which is expected to become the world's second-largest pharmaceutical market by 2018, and enables the company to support the goals of China's 13th Five Year Plan by investing in technology and developing local talent.

"China is of strategic importance to Merck as a key driver of our sustainable growth. In line with our long-term commitment to China, Merck has always been dedicated to localizing global expertise to make a meaningful difference to our patients and life science customers," said Stefan Oschmann, Chairman of the Executive Board and CEO of Merck. "Combining the strengths of our two business sectors Healthcare and Life Science, the Nantong site is a pioneering initiative to foster a comprehensive value chain that will create better access to health, enabling Merck to support China's evolving developmental and healthcare priorities."

"With our new state-of-the-art pharmaceutical production, Merck is transforming from an import-based company to a full-fledged local industry player in China," said Marc Horn, Managing Director of the biopharma business of Merck in China. "By dedicating the largest manufacturing plant outside of Europe to the production of pharmaceuticals to address widespread healthcare needs in China, Merck is connected with China more than ever. This is in line with our Healthcare vision for 2021 - transforming 25 million patients' lives in China, for China. We are grateful for the valuable contributions from local authorities and partners who helped make the inauguration of this facility possible according to our planned schedule. When the plant is fully up and running, we will have created new jobs for more than 400 highly skilled employees."

The Nantong pharmaceutical manufacturing site will focus on the production of Glucophage®, Euthyrox® and Concor®, Merck's leading brands for the treatment of the major chronic diseases diabetes, thyroid disorders and cardiovascular diseases. With the next investment of € 90 million announced today, the facility is designed to accommodate full production capacity of up to 10 billion tablets a year by 2021. The pharmaceutical manufacturing site currently employs 180 people and the workforce is expected to increase to more than 400 by 2021. The Nantong site is designed to comply with the highest international standards in terms of quality, environment, health and safety. The site has invested in standard-setting wastewater treatment and disposal aimed at minimizing the environmental footprint of its operation to the local communities.

Significant investment in Life Science
Currently China sees a growing need to strengthen the technologies and processes involved in developing and manufacturing healthcare products in an effort to ensure more competitive productivity, efficacy and safety. As a leading innovator in the pharmaceutical and biopharmaceutical industry, the Life Science business is committed to playing an active role in China's transformation into an innovation-driven economy. Today's announcement of the around € 80 million investment in the Life Science Center - Nantong demonstrates Merck's commitment to supporting the industry's fast growth by providing a wide range of leading, innovative solutions for customers and partners in China. The planned facility will reinforce Merck's leading position in inorganic salts for active pharmaceutical ingredients and excipients and cell culture media (CCM) for the pharmaceutical, biopharma and healthcare markets in China as well as ready-to-use (RTU) media for environmental and sterility testing.

To reinforce its position in China, Merck has continuously invested in China in recent years. Apart from the investments announced today, this includes significant investments in Merck's third business sector Performance Materials in projects such as the Liquid Crystal Center in 2013 (investment volume of more than € 30 million) and the Shanghai Display Materials R&D Center in 2015 (investment volume of more than € 5 million).

In 2015, the Asia-Pacific region accounted for 33% of Merck's sales (€ 4.2 billion, up 23% from 2014). All three business sectors, which have more than 3,100 employees, made positive contributions to the company's overall organic sales growth in China.

Healthcare business of Merck in China
With more than 1800 employees and business operations throughout the country, Merck Healthcare is committed to serving the Chinese market offering 16 medicines in seven major therapeutic areas at present. Merck Healthcare China is No. 1 in fertility and thyroid disorders, and has a strong presence in cardiovascular, endocrinology and oncology. The R&D Beijing Hub, established in 2009, is an integrated R&D facility aimed at stimulating innovation, introducing new medicines to China and conducting research and development on new treatment solutions for critical diseases in Asia.

Merck's main therapeutic areas include fertility, oncology, cardiovascular diseases, thyroid disorders, diabetes, and allergy. Product brands include Gonal-f® to treat infertility, the fertility products Ovidrel® , Luveris®, Cetrotide®, and Crinone®; oncology product Erbitux®, Concor® for high blood pressure, Sigmart® for angina pectoris, Stilamin® for acute gastrointestinal diseases, Euthyrox® for hypothyroidism and Thyrozol® for hyperthyroidism and Thyrozol® for hypothyroidism, Glucophage®, Glucophage XR® Glufast® and Doxium® for diabetes, and NHD for allergies.

Life Science business of Merck in China
Life Science continues to achieve strong growth in China with nearly 800 employees across manufacturing, distribution in three business areas: Research, Process and Applied Solutions. With the Chinese pharmaceutical market due to become the world's second-largest by 2018 (IMS), Life Science is well-positioned to support the industry's fast growth with a wide range of leading, innovative products and services for the biopharma and life science industry.

Life Science plays a key role in providing innovative solutions that address some of China's most pressing manufacturing needs, from improving lab processes to developing innovative biomanufacturing processes.

About Merck
Merck is a leading science and technology company in healthcare, life science and performance materials. Around 50,000 employees work to further develop technologies that improve and enhance life - from biopharmaceutical therapies to treat cancer or multiple sclerosis, cutting-edge systems for scientific research and production, to liquid crystals for smartphones and LCD televisions. In 2015, Merck generated sales of € 12.85 billion in 66 countries.

Founded in 1668, Merck is the world's oldest pharmaceutical and chemical company. The founding family remains the majority owner of the publicly listed corporate group. Merck, Darmstadt, Germany holds the global rights to the Merck name and brand. The only exceptions are the United States and Canada, where the company operates as EMD Serono, MilliporeSigma and EMD Performance Materials.