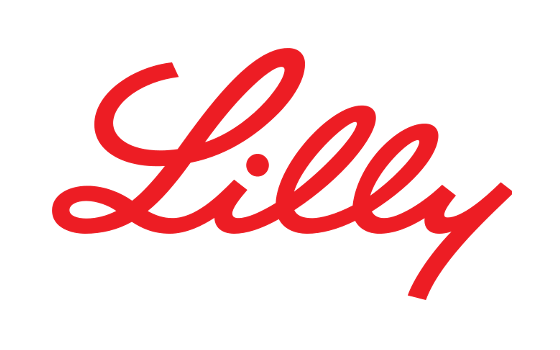 Eli Lilly and Company (NYSE: LLY) is donating COVID-19 therapies to Direct Relief, enabling the humanitarian organization to provide COVID-19 therapies at no cost to low- and lower-middle-income countries most heavily impacted by the pandemic. This donation furthers both Lilly and Direct Relief's charitable goal of providing access to COVID-19 treatments to patients in need by providing these medicines free of charge to low- and lower-middle-income countries. Lilly will donate both baricitinib (4 mg tablet) as well as bamlanivimab (LY-CoV555) 700 mg and etesevimab (LY-CoV016) 1400 mg together - providing options to treat COVID-19 patients at different stages of the disease.
Direct Relief will allocate donations of baricitinib to low- and lower-middle-income countries (based on World Bank classification) for the treatment of hospitalized COVID-19 patients requiring supplemental oxygen, based on requests from these governments to Direct Relief. Donations of bamlanivimab and etesevimab together will be provided by Direct Relief to those countries for the treatment of mild to moderate COVID-19 patients at high risk of progressing to hospitalization or death in the outpatient setting.
"Direct Relief is deeply grateful for Lilly's decision to make its COVID-19 therapies available at no charge for people who otherwise would not have access to them. This is a wonderful example of each of us doing whatever we can to get through this pandemic," said Direct Relief president and CEO Thomas Tighe. "Lilly's action provides both important new options and potential resources for countries' health and regulatory leaders to consider for the care of COVID-19 patients, and Direct Relief will of course move with urgency upon receiving any such requests."
"Even as the world makes progress on vaccine roll-outs, it remains vital for treatments to be available that can make a meaningful difference for those fighting COVID-19," said David A. Ricks, Lilly chairman and CEO. "Both baricitinib as well as bamlanivimab with etesevimab together have saved the lives of COVID-19 patients at different stages of the disease. Bamlanivimab with etesevimab together reduces the risk of hospitalizations and death for high-risk patients in the outpatient setting, while recent data show baricitinib in addition to current standard of care reduces death in hospitalized patients."
The allocation of therapies will be based on the disease burden and hospitalization rates in each country. This initiative, which will commence immediately, subject to relevant local regulatory requirements, currently goes through December 2021 and will be continuously assessed based on the pandemic situation in these countries.
Ricks continued, "Today's announcement with Direct Relief will help ensure access to Lilly's COVID-19 therapies for patients around the world—no matter where they live."
The arrangement is part of Lilly's philanthropic efforts and supports Lilly 30x30, the company's goal to improve access to quality health care for 30 million people living in settings with limited resources, each year, by 2030.
Authorized Use Under the EUA and Important Safety Information for baricitinib (in the United States) for COVID-19
Baricitinib is authorized for use under an Emergency Use Authorization (EUA) in combination with remdesivir, for treatment of suspected or laboratory confirmed coronavirus disease 2019 (COVID-19) in hospitalized adults and pediatric patients 2 years of age or older, requiring supplemental oxygen, invasive mechanical ventilation, or extracorporeal membrane oxygenation (ECMO).
Baricitinib has not been approved for the treatment of COVID-19, but has been authorized for emergency use by the FDA. Baricitinib is authorized under an EUA only for the duration of the declaration that circumstances exist justifying the authorization of the EUA of baricitinib under Section 564(b)(1) of the Act, 21 U.S.C. § 360bbb-3(b)(1), unless the authorization is terminated or revoked sooner.
For information on the authorized use of baricitinib and mandatory requirements under the EUA, please review the FDA Letter of Authorization, Fact Sheet for Healthcare Providers and Fact Sheet for Patients, Parents and Caregivers (English; Spanish).
About OLUMIANT ® (baricitinib)
OLUMIANT, a once-daily, oral JAK inhibitor was discovered by Incyte and licensed to Lilly. It is approved in the U.S. and more than 70 countries as a treatment for adults with moderate to severe rheumatoid arthritis and was recently approved in the European Union and Japan for the treatment of adult patients with moderate to severe atopic dermatitis who are candidates for systemic therapy. Olumiant was recently approved in Japan for the treatment of pneumonia associated with COVID-19 in hospitalized adult patients. The U.S. FDA-approved labeling for Olumiant includes a Boxed Warning for Serious Infections, Malignancy, and Thrombosis. See the full Prescribing Information here. Baricitinib is also being investigated in alopecia areata (AA), juvenile idiopathic arthritis (JIA) and systematic lupus erythematosus (SLE).
In December 2009, Lilly and Incyte announced an exclusive worldwide license and collaboration agreement for the development and commercialization of baricitinib and certain follow-on compounds for patients with inflammatory and autoimmune diseases.
About bamlanivimab
Bamlanivimab is a recombinant, neutralizing human IgG1 monoclonal antibody (mAb) directed against the spike protein of SARS-CoV-2. It is designed to block viral attachment and entry into human cells, thus neutralizing the virus, potentially treating COVID-19. Bamlanivimab emerged from the collaboration between Lilly and AbCellera to create antibody therapies for the prevention and treatment of COVID-19. Lilly scientists rapidly developed the antibody in less than three months after it was discovered by AbCellera and the scientists at the National Institute of Allergy and Infectious Diseases (NIAID) Vaccine Research Center. It was identified from a blood sample taken from one of the first U.S. patients who recovered from COVID-19.
Lilly has successfully completed a Phase 1 study of bamlanivimab in hospitalized patients with COVID-19 (NCT04411628). A Phase 2/3 study in people recently diagnosed with COVID-19 in the ambulatory setting (BLAZE-1, NCT04427501) is ongoing. Results from the Phase 2 cohorts of BLAZE-1 were published in the New England Journal of Medicine and The Journal of the American Medical Association. A Phase 3 study of bamlanivimab alone or bamlanivimab and etesevimab together in residents and staff at long-term care facilities (BLAZE-2, NCT04497987) is also ongoing. In addition, bamlanivimab is being tested in the National Institutes of Health-led ACTIV-2 study in ambulatory COVID-19 patients.
About etesevimab
Etesevimab (LY-CoV016, also known as JS016) is a recombinant fully human monoclonal neutralizing antibody, which specifically binds to the SARS-CoV-2 surface spike protein receptor binding domain with high affinity and can block the binding of the virus to the ACE2 host cell surface receptor. Point mutations were introduced into the native human IgG1 antibody to mitigate effector function. Lilly licensed etesevimab from Junshi Biosciences after it was jointly developed by Junshi Biosciences and the Institute of Microbiology, Chinese Academy of Science (IMCAS). Junshi Biosciences leads development in Greater China, while Lilly leads development in the rest of the world.
Lilly has successfully completed a Phase 1 study (NCT04441931) of etesevimab in healthy U.S. volunteers to evaluate the safety, tolerability, pharmacokinetics and immunogenicity. A Phase 2/3 study in people recently diagnosed with COVID-19 in the ambulatory setting (BLAZE-1, NCT04427501) is ongoing. Results from the Phase 2 cohorts of BLAZE-1 were published in the New England Journal of Medicine and The Journal of the American Medical Association. Junshi Biosciences has completed a similar Phase 1 study in healthy volunteers in China and has initiated Phase 1b/2 trials in COVID-19 patients globally.
About Lilly's COVID-19 Efforts
Lilly is bringing the full force of its scientific and medical expertise to attack the coronavirus pandemic around the world. Existing Lilly medicines are being studied to understand their potential in treating complications of COVID-19, and the company is collaborating with partner companies to discover and develop novel antibody treatments for COVID-19. Click here for resources related to Lilly's COVID-19 efforts.
About Eli Lilly and Company
Lilly is a global health care leader that unites caring with discovery to create medicines that make life better for people around the world. We were founded more than a century ago by a man committed to creating high-quality medicines that meet real needs, and today we remain true to that mission in all our work. Across the globe, Lilly employees work to discover and bring life-changing medicines to those who need them, improve the understanding and management of disease, and give back to communities through philanthropy and volunteerism.
About Lilly 30x30
Through investments in people, medicines and health systems, we aim to improve access to quality health care for 30 million people living in limited resource settings annually by 2030. We call this global effort Lilly 30x30. To achieve our goal, we have structured Lilly 30x30 as a company-wide effort in strategic collaboration with valued external partners. Lilly 30x30 initiatives include activities across three areas of impact: pipeline, programs and partnerships. In each of these areas, we are leading cross-functional teams to develop high-impact, scalable projects and solutions.
About Direct Relief
Direct Relief is active in all 50 states and U.S. territories, with a mission to improve the health and lives of people affected by poverty or emergencies - without regard to politics, religion, or ability to pay. Direct Relief now supports more than 1,500 nonprofit community health centers, free and charitable clinics, public health departments, and other safety-net organizations through the U.S., who in turn operate more than 5,000 clinical sites and provide care to millions of people.