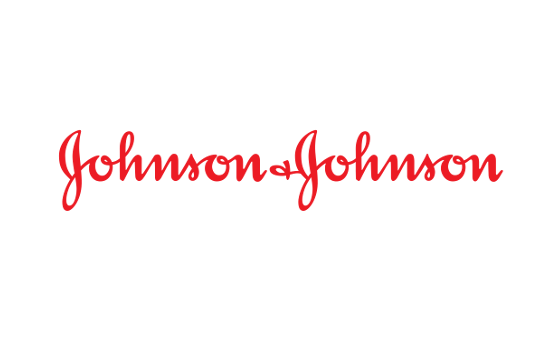 Johnson & Johnson (NYSE: JNJ) (the Company) announced the European Commission (EC), acting on behalf of the European Union (EU) Member States, has approved an Advance Purchase Agreement in which the Janssen Pharmaceutical Companies will supply 200 million doses of its COVID-19 vaccine candidate to EU Member States following approval or authorization from regulators. The EU Member States also have the option to secure up to 200 million additional doses.
"The COVID-19 pandemic continues to threaten communities worldwide and we have a responsibility to ensure access to our COVID-19 vaccine as soon as we can. We appreciate the Commission's and the Member States' support for our COVID-19 vaccine candidate and development efforts," said Paul Stoffels, M.D., Vice Chairman of the Executive Committee and Chief Scientific Officer, Johnson & Johnson.
This contract follows the conclusion of exploratory talks with the EC. The Company is in ongoing discussions with other stakeholders, including national governments and global organizations, as part of its efforts to meet its commitment to make its vaccine candidate accessible globally, provided the vaccine has a good safety profile, is efficacious and receives approval or authorization from regulators.
Separate to the agreement with the EC, as part of the Company's larger commitment to respond to the COVID-19 pandemic, Johnson & Johnson has also announced plans to allocate up to 500 million vaccine doses toward international efforts to ensure access for lower income countries, with delivery beginning mid next year following approval or authorization from regulators. Recognizing the unique global demand for COVID-19 vaccines, we are working tirelessly to further expand the number of available doses.
Johnson & Johnson is developing and testing Janssen's COVID-19 vaccine candidate in accordance with its usual rigorous ethical standards of safety and sound scientific principles. The Company is evaluating a single-dose regimen in its large-scale, pivotal, multi-country Phase 3 trial (ENSEMBLE) that started in September. A second Phase 3 study with a two-dose regimen is planned to start later this year. The Company is committed to transparency and sharing information related to the Phase 3 ENSEMBLE study - including the study protocol.
Janssen's investigational COVID-19 vaccine leverages Janssen's AdVac® technology. The same technology was used to develop Janssen's EC-approved Ebola vaccine regimen and is the basis for its HIV, RSV and Zika vaccine candidates. To date, more than 100,000 individuals have been vaccinated with a Janssen AdVac®-based vaccine. Based on our understanding of the stability of our vaccines, we anticipate our COVID-19 vaccine candidate to be compatible with standard distribution channels without the need for new distribution infrastructure.
About Johnson & Johnson
At Johnson & Johnson, we believe good health is the foundation of vibrant lives, thriving communities and forward progress. That's why for more than 130 years, we have aimed to keep people well at every age and every stage of life. Today, as the world's largest and most broadly-based healthcare company, we are committed to using our reach and size for good. We strive to improve access and affordability, create healthier communities, and put a healthy mind, body and environment within reach of everyone, everywhere. We are blending our heart, science and ingenuity to profoundly change the trajectory of health for humanity.
About the Janssen Pharmaceutical Companies
At Janssen, we're creating a future where disease is a thing of the past. We're the Pharmaceutical Companies of Johnson & Johnson, working tirelessly to make that future a reality for patients everywhere by fighting sickness with science, improving access with ingenuity, and healing hopelessness with heart. We focus on areas of medicine where we can make the biggest difference: Cardiovascular & Metabolism, Immunology, Infectious Diseases & Vaccines, Neuroscience, Oncology, and Pulmonary Hypertension.