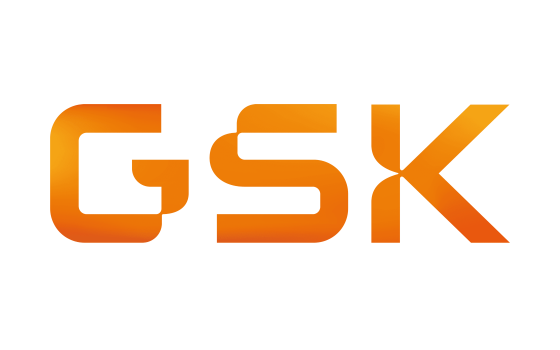 GSK plc (LSE/NYSE: GSK) announced that the US Food and Drug Administration (FDA) Vaccines and Related Biological Products Advisory Committee (VRBPAC) voted that the available data support the safety and effectiveness of GSK's respiratory syncytial virus (RSV) older adult vaccine candidate for the prevention of lower respiratory tract disease (LRTD) caused by RSV in adults aged 60 years and older. The Committee voted unanimously 12-0 on effectiveness and 10-2 on safety.
Phil Dormitzer, Global Head of Vaccines R&D, GSK said: "Today's vote brings us an important step closer to delivering one of the world's first vaccines for RSV, a respiratory virus that causes potentially debilitating disease and imposes a major burden on healthcare systems. Thousands of older adults in the US are impacted by RSV and those with underlying health conditions, like respiratory and heart diseases and diabetes, are at increased risk of severe complications. We're delighted that the Advisory Committee recognised the strength of our vaccine's data and its potential to make a positive public health impact with a unanimous vote on the effectiveness of the vaccine."
The Committee based its vote on the robust data package supporting the vaccine candidate. This includes results from the pivotal AReSVi-006 (Adult Respiratory Syncytial Virus) phase III trial, recently published in the New England Journal of Medicine. In addition, GSK presented positive data on concomitant administration with seasonal quadrivalent influenza vaccination previously shared at IDWeek 2022.
The role of the VRBPAC is to provide non-binding recommendations for consideration by the FDA, with the final decision on approval made by the FDA. In November 2022, the FDA accepted the Biologics License Application (BLA) for GSK's RSV older adult vaccine candidate under Priority Review and assigned a Prescription Drug User Fee Act action date of 3 May 2023.
GSK's RSV older adult vaccine candidate is also under regulatory review by the European Medicines Agency, Japan's Ministry of Health, Labour and Welfare, and several other regulators, with decisions expected in 2023. Additional regulatory submissions are anticipated to continue throughout this year.
About GSK's RSV older adult vaccine candidate
GSK's RSV older adult vaccine candidate contains a recombinant subunit prefusion RSV F glycoprotein antigen (RSVPreF3) combined with GSK's proprietary AS01E adjuvant. Across multiple trials, the vaccine candidate was generally well tolerated with an acceptable safety profile. The most frequently observed solicited adverse events were injection site pain, fatigue, myalgia, and headache. These were typically mild to moderate and transient. The GSK proprietary AS01 adjuvant system contains QS-21 STIMULON adjuvant licensed from Antigenics Inc, a wholly owned subsidiary of Agenus Inc.
There are currently no RSV vaccines approved anywhere in the world.
About RSV in adults
RSV is a common contagious virus affecting the lungs and breathing passages. It is one of the major remaining infectious diseases for which there is currently no vaccine or specific treatment available for adults. Older adults are at high risk for severe disease due in part to age-related decline in immunity, and older adults with underlying conditions are at even greater risk for severe disease. RSV can exacerbate other conditions, including chronic obstructive pulmonary disease, asthma and chronic heart failure and can lead to severe complications, such as pneumonia, hospitalisation, and death. Each year RSV causes over 470,000 hospitalisations and 33,000 deaths in adults in high-income countries.(1) Adults with underlying conditions are more likely to seek medical services and have higher hospitalisation rates than adults without these conditions
About GSK
GSK is a global biopharma company with a purpose to unite science, technology, and talent to get ahead of disease together.
1. Savic M, Penders Y, Shi T, Branche A, Pirçon J-Y. Respiratory syncytial virus disease burden in adults aged 60 years and older in high-income countries: a systematic literature review and meta-analysis. Influenza Other Respir Viruses 2022 November 11 (Epub ahead of print). [PMID: 36369772]. Accessed February 2022. Available at: Respiratory syncytial virus disease burden in adults aged 60 years and older in high‐income countries: A systematic literature review and meta‐analysis - Savic - Influenza and Other Respiratory Viruses - Wiley Online Library