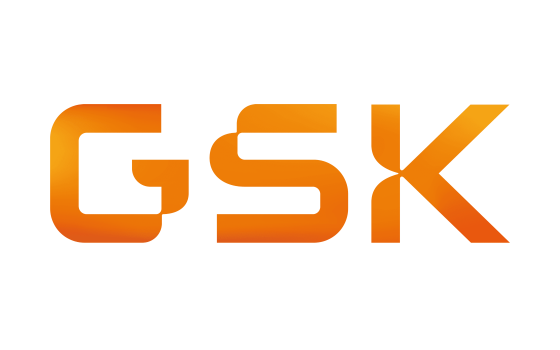 GlaxoSmithKline (LSE/NYSE: GSK) announced that the US Food and Drug Administration (FDA) has approved two new methods for administering Nucala (mepolizumab), an autoinjector and a pre-filled safety syringe, for patients or caregivers to administer once every four weeks, after a healthcare professional decides it is appropriate. This is the first anti-IL5 biologic to be licensed in the US for at-home administration, and the first respiratory biologic to be approved for administration via an autoinjector.
This approval will give healthcare professionals and people living with severe eosinophilic asthma (SEA) or the rare disease eosinophilic granulomatosis with polyangiitis (EGPA) the option for Nucala to be administered outside of a clinical setting by a patient or caregiver after their healthcare professional agrees this approach is appropriate. The original lyophilised powder version remains available for administration by a healthcare professional.
Dr. Hal Barron, Chief Scientific Officer and President, R&D, GSK, said: "Nucala's efficacy is well-established and this approval means that, for the first time, we are able to provide patients living with these debilitating conditions the option of receiving this important medicine in their own home."
Tonya Winders, President, Global Allergy and Asthma Patient Platform (GAAPP), added: "People living with conditions like severe asthma often struggle to control their day-to-day symptoms, making routine activities like attending healthcare appointments a challenge. Empowering patients to take their medicines at home is an approach that has been successful in other chronic diseases such as diabetes and rheumatoid arthritis. GAAPP welcomes this approval for Nucala so it can be administered in a doctor's office or in the convenience of a patient's home."
The approval is supported by positive patient experience data from two open-label, single-arm, phase IIIa studies (NCT03099096 & NCT03021304) evaluating the real-world use of Nucala administered via the new options in-clinic and at home by patients with SEA, or by their caregivers. Both studies showed patients were able to successfully self-administer treatment with both the autoinjector and pre-filled syringe after appropriate training (89-95% and 100% respectively). In addition, the majority of patients preferred at home self-administration options compared to in-clinic administration.
A further open-label, parallel-group, single-dose study (NCT03014674) confirmed that the pharmacokinetic and pharmacodynamic profile of Nucala administered via pre-filled syringe or autoinjector was comparable to the originally approved lyophilised formulation.
Following this approval, it is expected that the new administration options for Nucala will be available in the US shortly.
About severe asthma and eosinophilic inflammation Severe asthma is defined as asthma which requires treatment with high dose inhaled corticosteroids (ICS) plus a second controller (and/or systemic corticosteroids) to prevent it from becoming 'uncontrolled' or which remains 'uncontrolled' despite this therapy. Severe asthma patients are also often categorised by long-term use of oral corticosteroids (OCS). In a sub-set of severe asthma patients, the over-production of eosinophils (a type of white blood cell) is known to cause inflammation in the lungs. Interleukin-5 (IL-5) is the main promoter of eosinophil growth, activation and survival and provides an essential signal for the movement of eosinophils from the bone marrow into the lung. Studies suggest that approximately 60% of patients with severe asthma have eosinophilic airway inflammation.
About eosinophilic granulomatosis with polyangiitis (EGPA)
Eosinophilic granulomatosis with polyangiitis, formerly known as Churg-Strauss Syndrome, is a chronic rare disease that is caused by inflammation in the walls of small-to-medium sized blood vessels (vasculitis). Approximately five people out of every one million will be diagnosed with EGPA each year worldwide, with an estimated prevalence of approximately 14-45 per million. The mean age of diagnosis is 48 years, and the disease can be life-threatening for some patients. In EGPA, patients usually develop asthma initially, before the vasculitis extends to inflammation in the walls of small blood vessels that supply tissues in the lungs, sinuses, skin, nerves and other organs. EGPA can result in damage to multiple organs in the body.
About Nucala (mepolizumab)
First approved in 2015 for severe eosinophilic asthma, mepolizumab is the first-in-class monoclonal antibody that targets IL-5. It is believed to work by preventing IL-5 from binding to its receptor on the surface of eosinophils. Inhibiting IL-5 binding in this way reduces blood eosinophils.
Mepolizumab has been developed for the treatment of diseases that are driven by inflammation caused by eosinophils. It has been studied in over 3,000 patients in 21 clinical trials across a number of eosinophilic indications and has been approved (under the brand name Nucala) in the US, Europe and in over 20 other markets, as an add-on maintenance treatment for patients with severe eosinophilic asthma. It is also the only anti-IL5 biologic therapy approved for paediatric use from aged six to 17 in Europe in severe eosinophilic asthma. In the US, Japan and Canada and a number of other markets, it is approved as add-on maintenance treatment for patients with EGPA. Mepolizumab is currently being investigated for severe hypereosinophilic syndrome, nasal polyposis and COPD.
In the US, Nucala (100mg fixed dose subcutaneous injection of mepolizumab) is licensed as an add-on maintenance treatment for patients with severe asthma aged 12 years and older, and with an eosinophilic phenotype. Nucala (3x 100mg subcutaneous injection of mepolizumab) is licensed for the treatment of adult patients with eosinophilic granulomatosis with polyangiitis (EGPA). Nucala is not approved for the relief of acute bronchospasm or status asthmaticus. Full US Prescribing Information is available at US Prescribing Information Nucala.
Nucala injection is intended for use under the guidance of a healthcare provider. A patient may self-inject or the patient caregiver may administer Nucala injection subcutaneously after the healthcare provider determines it is appropriate. The healthcare provider should provide proper training in subcutaneous injection technique and on the preparation and administration of Nucala injection prior to use according to the "Instructions for Use".
Please consult the full Prescribing Information for all the labelled safety information for Nucala.
GSK's commitment to respiratory disease
For 50 years, GSK has led the way in developing medicines that advance the management of asthma and COPD. From introducing the world's first selective short-acting beta agonist in 1969, to launching six treatments in five years to create today's industry-leading respiratory portfolio, we continue to innovate so we can reach the right patients, with the right treatment. Working together with the healthcare community, we apply world-class science to discover and understand the molecules that become the medicines of tomorrow. We won't stand still until the simple act of breathing is made easier for everyone.
About GSK
GSK - a science-led global healthcare company with a special purpose: to help people do more, feel better, live longer.
Trademarks are owned by or licensed to the GSK group of companies.