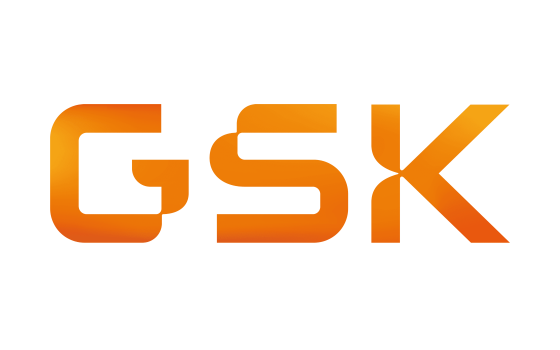 GlaxoSmithKline plc (LSE/NYSE: GSK) and TESARO Inc (NASDAQ: TSRO) announced that the Companies have entered into a definitive agreement pursuant to which GSK will acquire TESARO, an oncology-focused company based in Waltham, Massachusetts, for an aggregate cash consideration of approximately $5.1 billion (£4.0 billion). The proposed transaction will significantly strengthen GSK's pharmaceutical business, accelerating the build of GSK's pipeline and commercial capability in oncology.
TESARO is a commercial-stage biopharmaceutical company, with a major marketed product, Zejula (niraparib), an oral poly ADP ribose polymerase (PARP) inhibitor currently approved for use in ovarian cancer. PARP inhibitors are transforming the treatment of ovarian cancer, notably demonstrating marked clinical benefit in patients with and without germline mutations in a BRCA gene (gBRCA). Zejula is currently approved in the US and Europe as a treatment for adult patients with recurrent ovarian cancer who are in response to platinum-based chemotherapy, regardless of BRCA mutation or biomarker status.
Clinical trials to assess the use of Zejula in "all-comers" patient populations, as a monotherapy and in combinations, for the significantly larger opportunity of first line maintenance treatment of ovarian cancer are also underway. These ongoing trials are evaluating the potential benefit of Zejula in patients who carry gBRCA mutations as well as the larger population of patients without gBRCA mutations whose tumours are HRD-positive and HRD-negative. Results from the first of these studies, PRIMA, are expected to be available in the second half of 2019.
GSK also believes PARP inhibitors offer significant opportunities for use in the treatment of multiple cancer types. In addition to ovarian cancer, Zejula is currently being investigated for use as a possible treatment in lung, breast and prostate cancer, both as a monotherapy and in combination with other medicines, including with TESARO's own anti-PD-1 antibody (dostarlimab, formerly known as TSR-042).
In addition to Zejula, TESARO has several oncology assets in its pipeline including antibodies directed against PD-1, TIM-3 and LAG-3 targets.
Emma Walmsley, Chief Executive Officer, GSK, said: "The acquisition of TESARO will strengthen our pharmaceuticals business by accelerating the build of our oncology pipeline and commercial footprint, along with providing access to new scientific capabilities. This combination will support our aim to deliver long-term sustainable growth and is consistent with our capital allocation priorities. We look forward to working with TESARO's talented team to bring valuable new medicines to patients."
Hal Barron, Chief Scientific Officer and President, R&D, GSK, said: "Our strong belief is that PARP inhibitors are important medicines that have been under appreciated in terms of the impact they can have on cancer patients. We are optimistic that Zejula will demonstrate benefit in patients with ovarian cancer beyond those who are BRCA-positive as front-line treatment. We are also very excited that through this transaction, we will have the opportunity to work with an outstanding Boston-based oncology group with deep clinical development expertise and together we will explore Zejula's efficacy beyond ovarian cancer into multiple tumour types to help many more patients."
Lonnie Moulder, Chief Executive Officer, TESARO, said: "This transaction marks the beginning of a new global partnership that will accelerate our oncology business and allow our mission of delivering transformative products to individuals living with cancer to endure. Our Board and Management team are very pleased to announce this transaction, and we are grateful to the management team at GSK for their tremendous vision and the opportunity to preserve and build upon the impact we have had in the cancer community to date."
Mary Lynne Hedley, President and Chief Operating Officer, TESARO, said: "This partnership marks an evolution in the way we live out the TESARO mission and will allow us to more rapidly deliver on our commitment to patients. I am excited to be partnering with our new colleagues at GSK as together we advance innovative scientific and drug development strategies that ultimately enable us to provide more time for more patients."
Financial highlights
The acquisition price of $75 per share in cash represents a 110% premium to TESARO's 30 day Volume Weighted Average Price of $35.67 and an aggregate consideration of approximately $5.1 billion (£4.0 billion) including the assumption of TESARO's net debt.
Zejula's revenues in its current approved indication as second-line maintenance treatment for ovarian cancer were $166 million for the 9 months ended 30 September 2018.
GSK expects the acquisition of TESARO and associated R&D and commercial investments will impact Adjusted EPS for the first two years by mid to high single digit percentages, reducing thereafter with the acquisition expected to start to be accretive to Adjusted EPS by 2022.
GSK's guidance for full-year 2018 Adjusted EPS growth remains unchanged at 8 to 10% at CER. GSK continues to expect to deliver on its previously published Group Outlooks to 2020, but following the acquisition of TESARO now expects Adjusted EPS growth at CER for the period 2016-2020 to be at the bottom end of the mid to high single digit percentage CAGR range.
Guidance and Group Outlooks are given on the bases set out on pages 37 and 38 of GSK's Q3 2018 results, including definitions of CER growth and Adjusted results.
GSK confirms no change to its current dividend policy and continues to expect to pay 80p in dividends for 2018.
GSK expects to fund the acquisition from cash resources and drawing under a new acquisition facility.
About GSK Oncology
GSK is focused on delivering transformational therapies for cancer patients. GSK's pipeline is focused on immuno-oncology, cell therapy, and epigenetics. Our goal is to achieve a sustainable flow of new treatments for cancer patients based on a diversified portfolio of investigational medicines utilising modalities such as small molecules, antibodies, multi-specific molecules, adjuvants and cells, either alone or in combination.
About TESARO
TESARO is an oncology-focused biopharmaceutical company devoted to providing transformative therapies to people facing cancer. The company is based in Boston and has 763 associates. For more information, visit www.tesarobio.com, and follow us on Twitter and LinkedIn.
About GSK
GSK is a science-led global healthcare company with a special purpose: to help people do more, feel better, live longer.