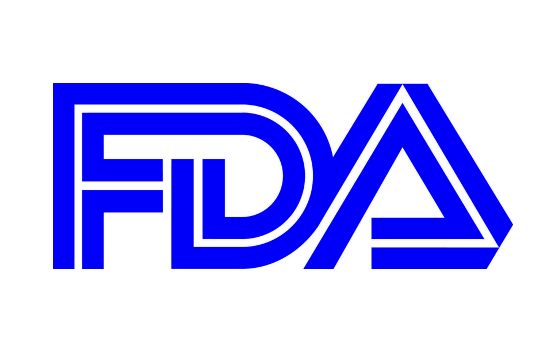 The U.S. Food and Drug Administration today announced that it has warned nine online networks, operating a total of 53 websites, that they must stop illegally marketing potentially dangerous, unapproved and misbranded versions of opioid medications, including tramadol and oxycodone. Companies who fail to correct the violations, as outlined in the warning letters, may be subject to enforcement action, including product seizure or injunction.
"The FDA is taking additional steps to protect U.S. consumers from illicit opioids by targeting the websites that illegally market them and other illicit drugs. The internet is virtually awash in illegal narcotics and we're going to be taking new steps to work with legitimate internet firms to voluntarily crack down on these sales. As part of that effort, we're hosting a summit with internet stakeholders to find new ways to work collaboratively with them to address these issues. At the same time, we'll be taking action against firms whose websites deliberately break the law," said FDA Commissioner Scott Gottlieb, M.D. "This illegal online marketing of unapproved opioids is contributing to the nation's opioid crisis. Today's warning letters go right to the source of this illegal activity to let online network operators know that marketing illegal and unapproved opioids directly to U.S. consumers will not go unchallenged by the FDA. Opioids bought online may be counterfeit and could contain other dangerous substances. Consumers who use these products take significant risk with their lives. The new warning letters are part of a comprehensive campaign to target illegal sales of unapproved opioids. We'll be following these actions with additional steps in coming months to crack down on the flow of illegal, unapproved opioids sold online and shipped through the mail."
Patients who buy prescription medicines from illegal online pharmacies may be putting their health at risk because the products, while being marketed as authentic, may be counterfeit, contaminated, expired, or otherwise unsafe. As noted in the warning letters, these websites offer for sale opioids that are misbranded and unapproved new drugs, including unapproved tramadol and oxycodone, in violation of the Federal Food, Drug, and Cosmetic Act.
This is particularly concerning considering that FDA-approved tramadol and oxycodone carry boxed warnings, which is the FDA's most prominent warning, indicating that the drugs carry a significant risk of serious or even life-threatening adverse effects. The boxed warnings address risks including addiction, abuse, misuse, life-threatening respiratory depression (breathing problems) and neonatal opioid withdrawal syndrome (withdrawal symptoms in newborn babies). In addition, when taken with other central nervous system depressants, including alcohol, their use may result in coma or death.
The networks receiving warning letters include:
AnonShop
Eassybuyonline
Instabill ECS-Rx
Medstore.biz
One Stop Pharma
RemedyMart
RxCash.Biz
TramadolHub
XLPharmacy
"The public needs to know that no one is authorized to sell or distribute opioids via the internet in the U.S., with or without a prescription," said Donald D. Ashley, director of the Office of Compliance in the FDA's Center for Drug Evaluation and Research. "Drug dealers and rogue website operators are using the internet to fuel the opioid crisis, heartlessly targeting millions of Americans struggling with opioid use disorder. We will continue to aggressively pursue these criminals and take swift action to protect the American public."
The FDA requested responses from each of the companies within 10 working days. The companies are directed to inform the agency of the specific actions taken to address the agency's concerns.
Opioid addiction is an immense public health crisis. Addressing it is one of the FDA's highest priorities and supports the U.S. Department of Health and Human Services' 5-Point Strategy To Combat the Opioid Crisis. One critical step to addressing this public health emergency is the adoption of a more proactive approach by internet stakeholders to crack down on internet traffic in illicit drugs. Illegal online pharmacies, drug dealers and others are increasingly using the internet to further their illicit distribution of opioids, where their risk of detection and repercussions is significantly reduced.
As part of this effort, Commissioner Gottlieb has invited internet stakeholders and thought-leaders, government entities, academic researchers and advocacy groups to an Online Opioid Summit on June 27 to discuss ways to collaboratively take stronger action in combatting the opioid crisis by reducing the availability of illicit opioids online. Topics to be addressed during the Summit include: research into the ease with which illicit opioids can be purchased online and industry approaches to addressing opioids marketed online, followed by a roundtable discussion to identify gaps and new solutions.
In addition to health risks, illegal online pharmacies can pose other risks to consumers, including credit card fraud, identity theft, and computer viruses. The FDA encourages consumers to report suspected criminal activity to the FDA's Office of Criminal Investigation. The FDA also provides consumers with information to identify an illegal online pharmacy and information on how to buy medicine safely online through BeSafeRx: Know Your Online Pharmacy.
The FDA remains committed to addressing the national crisis of opioid addiction on all fronts, with a significant focus on decreasing exposure to opioids and preventing new addiction; supporting the treatment of those with opioid use disorder; fostering the development of novel pain treatment therapies and opioids more resistant to abuse and misuse; and taking action against those who contribute to the illegal importation and sale of opioids. The agency will also continue to evaluate how opioids currently on the market are used, in both medical and illicit settings, and take regulatory action where needed.
The FDA, an agency within the U.S. Department of Health and Human Services, protects the public health by assuring the safety, effectiveness, and security of human and veterinary drugs, vaccines and other biological products for human use, and medical devices. The agency also is responsible for the safety and security of our nation's food supply, cosmetics, dietary supplements, products that give off electronic radiation, and for regulating tobacco products.