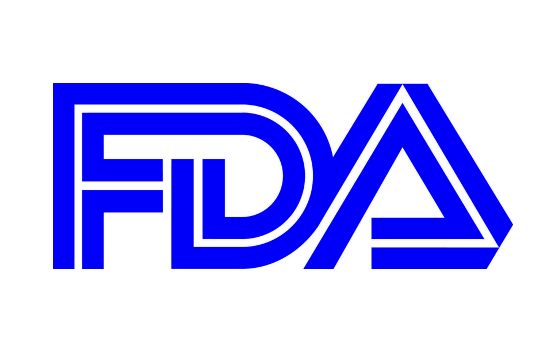 The U.S. Food and Drug Administration has approved Vosevi to treat adults with chronic hepatitis C virus (HCV) genotypes 1-6 without cirrhosis (liver disease) or with mild cirrhosis. Vosevi is a fixed-dose, combination tablet containing two previously approved drugs - sofosbuvir and velpatasvir - and a new drug, voxilaprevir. Vosevi is the first treatment approved for patients who have been previously treated with the direct-acting antiviral drug sofosbuvir or other drugs for HCV that inhibit a protein called NS5A.
"Direct-acting antiviral drugs prevent the virus from multiplying and often cure HCV. Vosevi provides a treatment option for some patients who were not successfully treated with other HCV drugs in the past," said Edward Cox, M.D., director of the Office of Antimicrobial Products in the FDA's Center for Drug Evaluation and Research.
Hepatitis C is a viral disease that causes inflammation of the liver that can lead to diminished liver function or liver failure. According to the Centers for Disease Control and Prevention, an estimated 2.7 to 3.9 million people in the United States have chronic HCV. Some patients who suffer from chronic HCV infection over many years may have jaundice (yellowish eyes or skin) and develop complications, such as bleeding, fluid accumulation in the abdomen, infections, liver cancer and death.
There are at least six distinct HCV genotypes, or strains, which are genetically distinct groups of the virus. Knowing the strain of the virus can help inform treatment recommendations. Approximately 75 percent of Americans with HCV have genotype 1; 20-25 percent have genotypes 2 or 3; and a small number of patients are infected with genotypes 4, 5 or 6.
The safety and efficacy of Vosevi was evaluated in two Phase 3 clinical trials that enrolled approximately 750 adults without cirrhosis or with mild cirrhosis.
The first trial compared 12 weeks of Vosevi treatment with placebo in adults with genotype 1 who had previously failed treatment with an NS5A inhibitor drug. Patients with genotypes 2, 3, 4, 5 or 6 all received Vosevi.
The second trial compared 12 weeks of Vosevi with the previously approved drugs sofosbuvir and velpatasvir in adults with genotypes 1, 2 or 3 who had previously failed treatment with sofosbuvir but not an NS5A inhibitor drug.
Results of both trials demonstrated that 96-97 percent of patients who received Vosevi had no virus detected in the blood 12 weeks after finishing treatment, suggesting that patients' infection had been cured.
Treatment recommendations for Vosevi are different depending on viral genotype and prior treatment history.
The most common adverse reactions in patients taking Vosevi were headache, fatigue, diarrhea and nausea.
Vosevi is contraindicated in patients taking the drug rifampin.
Hepatitis B virus (HBV) reactivation has been reported in HCV/HBV coinfected adult patients who were undergoing or had completed treatment with HCV direct-acting antivirals, and who were not receiving HBV antiviral therapy. HBV reactivation in patients treated with direct-acting antiviral medicines can result in serious liver problems or death in some patients. Health care professionals should screen all patients for evidence of current or prior HBV infection before starting treatment with Vosevi.
The FDA granted this application Priority Review and Breakthrough Therapy designations.
The FDA granted approval of Vosevi to Gilead Sciences Inc.
The FDA, an agency within the U.S. Department of Health and Human Services, protects the public health by assuring the safety, effectiveness, and security of human and veterinary drugs, vaccines and other biological products for human use, and medical devices. The agency also is responsible for the safety and security of our nation's food supply, cosmetics, dietary supplements, products that give off electronic radiation, and for regulating tobacco products.