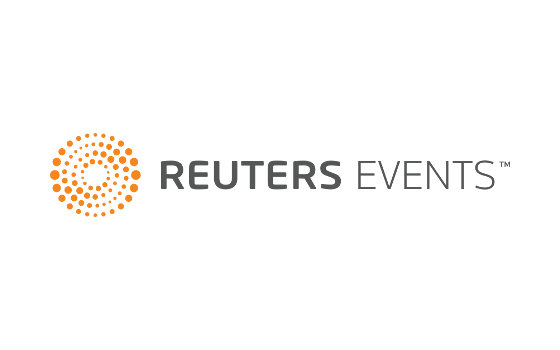 19 - 20 November, 2020
. Digital Forum, #REhealthcare.
The stage is set for a paradigm shift in healthcare. The opportunity exists to redefine healthcare in a way that transforms patient outcomes, drives efficiency and changes lives.
Reuters Events Total Health will unite CEOs, innovators, disruptors and policy makers from across the healthcare ecosystem to seize upon this critical moment. The digital forum will define a roadmap for a technology-driven, equitable, patient centric, accessible system, powered by access to next-generation medicine.
With the world looking at the healthcare industry for guidance, this is where its leaders come to set the agenda and break the news.
The industry shaping agenda
Innovate Out of Crisis To Drive Affordability and Widen Access
Leverage a unique for digital healthcare and the surge in adoption of digital health services
Define how digital, remote and predictive services can reduce costs and expand access to care
Technology as a force for equality not inequality - steps to build an infrastructure that enables wide digital health adoption and counters socio-economic barriers
Beyond Patient Centricity: The Consumerization of Health
Analyse the impact of consumer-originated technologies on health care provision to plan now for the new patient-led decision-making paradigm
Leverage consumerization for better "convenience of care". Ease appointment scheduling, provide eVisit flexibility and same day prescription delivery to maximise patient value
Empower patients with easy access to actionable data, their treatment options and a care plan - including the associated impact on the re-reimbursement market
COVID-19: The Tipping Point for Rapid Tech Adoption
How the COVID-19 crisis has accelerated digital technology roadmaps - lesson learnt and next steps to maintain a long-term innovation mindset
Implement a 'Sprint Mindset' in healthcare: Design, test and implement digital services at breakneck speed to quickly improve care, accessibility and patient outcomes
Regulation in The Age of The Algorithm - The Path to Digital Health Approval
Plot the future for Digital Therapeutics (DTx) approval in light of health data privacy regulation updates and unstable payment models
Expand the use and reimbursement of telehealth and other remote / virtual care modalities
A new regulatory normal - how we can maintain current momentum beyond COVID-19 to accelerate innovation time to market
The Future of Medicine
From Phage Therapy and Microbiome to Cell and Gene Therapy, how discovery medicine is being redefined through platform technologies
Assess platform feasibility in the race to take advantage of new digital platforms for medical technology
Harness new data linkage capabilities to reveal novel patterns in disease and discover new treatment possibilities, predict risk at an individual patient level and inform preventative measures
Enter Silicon Valley: What Is Big Tech's End Game?
Assess the tech landscape, new entrants and new technologies with whom incumbent players compete for patients' loyalty and data
Will patients trust consumer and tech brands at a time where data privacy concerns are front and centre
Big Tech's healthcare grab and the pathway for tech giants like Apple, Amazon, Google and Microsoft
Remote Health Provision, Adoption and Scalability
More than just Facetime with your doctor - drive remote health adoption by building patient trust in remote services and wearables through co-creation principles
Build remote health services, through methods like remote patient monitoring and augmented and virtual reality to create a sustainable remote health model
The new payer-provider-consumer model of collaboration to improve the stewardship of personal health information across the value chain
From Doctor's Assistant To CMO - How AI is Radically Improving Delivery of Care
Beyond the hype, hear the real applications of AI in the hospital setting such as AI to efficiently diagnose and reduce error in misdiagnosis
Generate better patient outcomes though improved productivity and efficiency of care delivery through solutions such as intelligent symptom checking, with AI that listens and understand patient concerns and guides the patient to the correct cared
Analyse risks and benefits AI's impact on 'patient practitioners' as patients rapidly transition to activate participants in their healthcare
Health and Wellness: Where Technology Can Be A Mental Health Game Changer
The intersection between consumerization and mental health, such as social media that can prompt mental health interactions
Using digital tools and data to support people in their own homes for long-term conditions, behavioural change, mental health and wellness, including sleep
Leverage mobile technology and data to help in moments of crisis
Data Interoperability: Implications on Data Standards And Privacy
As data grows exponentially and data-sharing becomes commonplace, how do we protect patient privacy at scale?
Lessons learned from GDPR and California Law around data standardisation and the challenges of interoperability and stewardship of patient data
Overcome technical, cultural and legislative hurdles to data interoperability, as well as geo-political challenges of cross-border data standardization to reform healthcare on a global scale
Reimbursement and Digital Health Adoption Post-Covid
Will the willingness to reimburse digital health stick post-coved and what reimbursement models will evolve drive digital health adoption in the long run
Collaboration and evolution of reimbursement models during the shift form volume-based care to value-based care
Demonstrate the safety and privacy of digital health technologies to overcome market concerns around security
The guiding principles for reimbursement of digital health products and solutions including what type of data is needed to approve coverage
Health Investment and The Technology Landscape
Understand investable priorities for the post-Covid era, and what technologies are highest on the list of investment dollars
What business models will win out… supply chain solutions; virtual clinical trials; digital therapeutics/diagnostics; predictive analytics–especially those that drive new patients and revenue opportunities; and digital training solutions
How will the economic situation effect the risk landscape and the outlook on investor appetite
For further information and to register, please visit:
https://www.reutersevents.com/events/healthcare/
About Reuters Events
Our mission is to make pharma more open and valued.
More open so that the strongest ideas and insights are brought to the fore in a transparent, trustworthy manner. More valued by having an authentic approach to building products and services that matter to patients.
To do this, Reuters Events provides a hub for senior-level pharma executives, patient groups and other health stakeholders to exchange ideas and observe shifting trends and practices. We provide commentary, events, reports, and other expert-driven content. One of our biggest strengths is to be able to gather advice, examples and understanding on the best industry work, articulate this across multiple channels, and create a mass movement to help us all improve. This is how we will serve patients better.
We actively respond to the aims and interests of our audience, so please get in touch if you think we can do more.