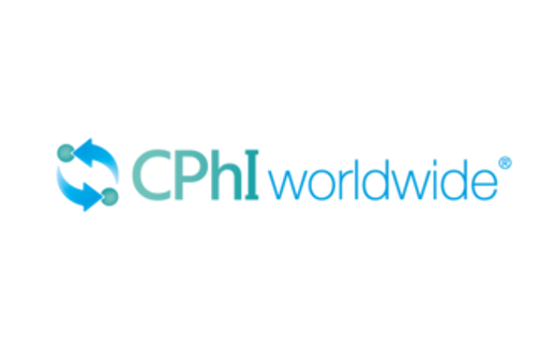 5 - 7 November 2019
, Frankfurt, Germany.
CPhI Worldwide closed its doors on its landmark 30th edition at the Messe Frankfurt, with pre-audit figures showcasing a record total attendance of 48,961 - 84% of which were international. This year's event saw a number of key indicators pointing to a strong year ahead for pharma in 2020. CPhI Worldwide is widely recognised as a barometer of pharma's overall health - with the addition of BioProduction it is the only platform to cover all parts of the industry supply chain - and a strong event is reflective of a prosperous pharma sector. Emphasizing the current strength of the global industry, CPhI Worldwide's own Pharma Index[1] - an aggregated confidence score across all aspects of pharma in the largest economies - rose by 2.48%. Perhaps more significantly, overall 'growth potential' was perceived to have risen by an impressive 5.4% across the top ten pharma nations, which bodes extremely well for the industry through 2020.
In total, the event saw more than 170 countries represented, with 20 country pavilions, and 100+ content sessions spanning six different major events: CPhI Worldwide (ingredients), ICSE (contract services), P-MEC (machinery), InnoPack (packaging), FDF (finished dose), and BioProduction for bioprocessing and biomanufacturing.
Remarkably, as CPhI Worldwide enters its third decade, attendance has grown 10% year-on-year, with the event heading to Milan in 2020 - a country recently reported by Farmaindustria to have matched Germany in terms of total production and production per unit[2].
Looking deeper at what changes the industry could undergo in the near future, the CPhI Worldwide conference agenda explored a number of trends effecting the industry. One session pointed to the potential increase in value-added medicines (VAM), such as using existing molecules in new therapies for novel applications, as a good opportunity. Aurelio Arias, IQVIA senior consultant and panellist in the "Future of Medicine: What Are the Therapies of Tomorrow?" session, suggested that a primary driver is the cost of novel therapies, which is putting ever-increasing pressure on healthcare budgets. Similarly, Thomas Solbach, Managing Director and Partner at Strategy&, believes that the future of healthcare will be disrupted by patient driven technology, with emphasis on preventive medicine, early diagnostics and the patient experience.
Another idea gaining increased traction in board rooms internationally is how to improve gender equality, and the event played host to a top executive discussion during the Women in Leadership Forum. The forum - sponsored by DuPont, a company widely recognised for its diversity and inclusion initiatives and female leadership[3] - explored how inclusive workplaces are helping actively build corporate value over competitors. Speaking at the event, Melissa Rancourt, Founder and Chairman of Greenlight for Girls, believes that to take the next step forward, 'diversity needs to be looked at in all aspects', while Kathy Teoh, Global Diversity & Inclusion Consultant at DSM, suggests that future-fit workplaces will increasingly take a 'collaborative approach to leadership and transition away from the command and control management models'.
The dramatic rise in the number of dedicated CMOs that provide cell or gene therapy services was also identified by experts as another key trend. Taking part in the session "Understanding the Cell and Gene Technology Opportunity", Fiona Barry, associate editor at GlobalData's PharmSource, states that advanced therapies still present fundamental challenges including pricing and reimbursement, regulatory requirements and immature manufacturing technologies.
Looking ahead at the potential 2020 deal drivers, the M&A Forum held in conjunction with Pharma Intelligence, reviewed the current M&A landscape. Natural Extracts were analysed at a dedicated podium focused on global demand, while the World of Pharma podium highlighted the future of pharma, with sessions on the potential opportunities in China and India.
In a major development for CPhI Worldwide, BioProduction ran alongside the event this year after merging with bioLIVE, and provided attendees with high quality bio manufacturing analysis. These included keynote presentations on "Today's Challenges and Opportunities in Biomanufacturing", "Rethinking Efficiency", "Delivering High-Quality Therapeutics to Patients Faster Through Effective Data Management" and "Next Generation Biomanufacturing Facility Design and Optimisation."
Orhan Caglayan, Brand Director at CPhI Worldwide added: "This year we saw another record breaking 48,961 attendance, and the industry is looking extremely healthy across the board - from NCEs and generics to finished product and API manufacturing. There's a real confidence in all segments of the industry. Pharmaceutical machinery also made significant strides this year, with double the number of exhibitors we have seen in any other year. Next year, we will be hosting CPhI Worldwide in Milan for the first time in over a decade. It is the ideal time to return to Italy, as the industry in this country reaches record production volumes, and coupled with the wider macro trends, we anticipate a hugely successful 2020 for both the pharma industry and CPhI Worldwide."
CPhI Worldwide 2020 will take place at the Fiera Milano in Milan between the 13th and 15th October (2020), and will be co-located alongside ICSE, P-MEC, InnoPack, BioProduction, and FDF, bringing the entire supply chain together in one venue.
About CPhI
CPhI drives growth and innovation at every step of the global pharmaceutical supply chain from drug discovery to finished dosage. Through exhibitions, conferences and online communities, CPhI brings together more than 100,000 pharmaceutical professionals each year to network, identify business opportunities and expand the global market. CPhI hosts events in Europe, Korea, China, India, Japan, South East Asia, North America, and the Middle East and Africa. Co-locating with ICSE for contract services; P-MEC for machinery, equipment & technology; InnoPack for pharmaceutical packaging; bioLIVE for biopharma; and Finished Dosage Formulation for every aspect of the finished dosage supply chain.
About Informa Markets
Informa Markets creates platforms for industries and specialist markets to trade, innovate and grow. Our portfolio is comprised of more than 550 international B2B events and brands in markets including Healthcare & Pharmaceuticals, Infrastructure, Construction & Real Estate, Fashion & Apparel, Hospitality, Food & Beverage, and Health & Nutrition, among others. We provide customers and partners around the globe with opportunities to engage, experience and do business through face-to-face exhibitions, specialist digital content and actionable data solutions. As the world's leading exhibitions organiser, we bring a diverse range of specialist markets to life, unlocking opportunities and helping them to thrive 365 days of the year.
The Informa Markets annual schedule of Pharmaceutical events include: CPhI, ICSE, P-MEC, FDF, InnoPack Worldwide, BioProduction (5-7, November, 2019 at the Messe in Frankfurt); CPhI & P-MEC India (26 - 28 November 2019 at the India Expo Mart, Greater Noida, Delhi NCR - Delhi, India); Pharmapack Europe (5 - 6 February, 2020 at the Paris Expo, Porte de Versailles - Paris, France); CPhI South East Asia (4 - 6 March, 2020 at the QSNCC - Bangkok, Thailand); CPhI Japan (16 - 18 March, 2020 at the Big Sight Exhibition Centre - Tokyo, Japan); CPhI North America (05 April - 07 May, 2020 at Pennsylvania Convention Centre - Philadelphia, USA); CPhI and P-MEC China (22 - 24 June, 2020 at SNIEC - Shanghai, China); CPhI Korea (26 - 28 August 2020), COEX - Seoul, Korea); CPhI Middle East & Africa (14 - 16 September, 2020 at the ADNEC - Abu Dhabi, United Arab Emirates)
1. Produced as part of the CPhI Annual Report. https://www.cphi.com/europe/visit/news-and-updates/annual-industry-report-2019-final
2. https://pharma.nridigital.com/pharma_apr19/inside_italy_s_pharmaceutical_industry
3. https://www.dupont.com/news/dupont-named-top-70-company-for-exec-women.html