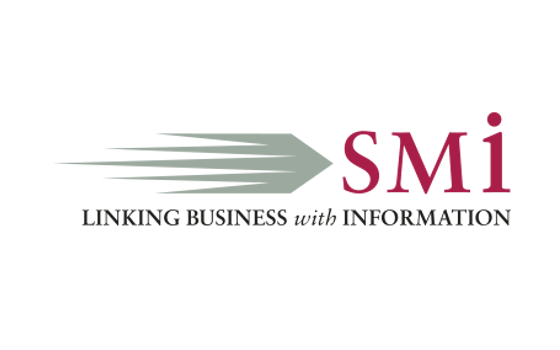 20 - 21 January 2020
, London, UK.
Pharmaceutical Microbiology as an industry is projected to see significant advancements in the next five years. This forecast is largely attributed to rapid microbiology testing, which has accounted for $3.5 billion last year, while projected to reach nearly double at $6 billion by 2025, and an estimated CAGR of 8.3% leading up to 2025.
At the very core of pharmaceutical microbiology is the accurate and reliable detection of microorganisms that would otherwise contaminate the pharmaceutical products manufactured. This demand for more rapid methods for detection and identification will be accompanied by equally important areas such as: contamination control strategies and environmental monitoring, process automation, and discussing updates to meet regulatory requirements.
Join us at SMi's 9th Annual Pharmaceutical Microbiology Conference to explore novel and developing technologies that tackle the most pressing challenges and push innovation in world of pharmaceutical microbiology.
At the 9th Annual Pharmaceutical Microbiology Conference, you will gain insight into
Featured speakers include
Luis Meirinhos-Soares, GMP Inspector, Infarmed IP
Jim Polarine, Senior Technical Service Manager, STERIS Corporation
Tim Eaton, Sterile Manufacturing Specialist, AstraZeneca
Pratixa Patel, Senior Director, Microbiology and Stability Sciences, GSK
Ian Symonds, Pharmaceutical Consultant, SDA Pharma
Michael Song, Senior Manager, MedImmune
Maria Jose Zafra-Domene, Microbiology QC Team Leader, MeiraGTx
Ingo Spreitzer, Deputy Head Section Microbial Safety, Paul Ehrlich Institute
Key highlights include for 2020
Discuss the regulatory expectations and supportive guidance on bio-contamination control and monitoring in aseptic manufacturing of sterile products from PHSS
Gain valuable insight from key opinion leaders in a panel discussion on the impact of the Annex 1 revisions on pharmaceutical microbiology
Examine the common myths and urban legends in the pharmaceutical industry related to contamination control from STERIS
Explore container closure integrity and controls strategies ensuring product sterility from AstraZeneca
Revisit the role of the Official Medicines Control Laboratories as the GMP back up from Infarmed IP
View the full agenda: www.pharma-microbiology.com/wpnWL
Early Bird - Rates
Book by 31st October and Save £200
Book by 29th November and Save £100
About SMi Group
Established since 1993, the SMi Group is a global event-production company that specializes in Business-to-Business Conferences, Workshops, Masterclasses and online Communities. We create and deliver events in the Defence, Security, Energy, Utilities, Finance and Pharmaceutical industries. We pride ourselves on having access to the world's most forward-thinking opinion leaders and visionaries, allowing us to bring our communities together to Learn, Engage, Share and Network.