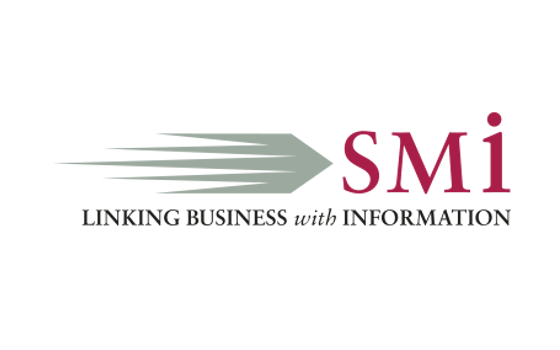 9 - 10 October 2019
, London, UK.
SMi is proud to present the inaugural Wearable Injectors and Connected Devices Conference, taking place in London. The global wearable devices market size is expected to reach a value of $12.1 billion USD by 2021 with time dependent delivery, large volume administration with minimal injection pain and the use of connectivity to enhance user-value being key factors driving the market.
With this in mind, the conference will explore new technologies and advances of on-body devices for the administration of viscous and large molecule drug delivery, and evaluate the impact of IoT, connectivity and enhancement of user-interface, which make up core components within the wearable devices field.
Benefits of Attending
Listen to case studies from leading pharmaceutical companies revolutionising the medical device industry
Hear how on-body injectors are facilitating the administration of time-dependent, large volume and viscous drug delivery
Assess how connectivity is being used to improve patient adherence, health-monitoring and enhancing the user-interface
Explore the compatibility, pain and patient handling considerations projecting wearable devices as the future of drug delivery
Join Wearable Injectors and Connected Devices Conference 2019 in October 2019 to have the opportunity to network with Global Device Development Managers, Senior Connectivity Engineers, Leaders in Device Data Generation, Human Factors Directors and many more.
Plus two interactive pre-conference workshops
Tuesday 8th October 2019
Cross company collaboration to develop digital therapeutic solutions using connected devices
Workshop Leader: Digby Harris, Global Category Manager - Digital Therapeutics & Devices, AstraZeneca
Wearable injectors: Envisioning their evolution to address current and future unmet needs
Workshop Leader: James Blakemore, Senior Consultant, Cambridge Consultants
Workshop Leader: Sergio Marlorni, Senior Consultant, Cambridge Consultants
Who should attend?
Executives, Directors, VPs, Heads, Principals, Managers of: Drug-delivery developers, Autoinjectors, Device Engineering, Human Factor, Scientist, Product, Injectables, Packaging, Regulatory Affairs, Connectivity, Medical Device Data, Novel Product Technology, Smart device developers, Training device developers, Device-safety solution providers, Drug developers or anyone who works with Wearable Devices/ On-Body Injectors within pharmaceutical, biotech and solution providers.
To register please visit: www.wearable-injectors.co.uk/wpnwl
Early-Bird Rates
Book by 31st May and save £400
Book by 28th June and save £300
Book by 30th August and save £200
About SMi Group
The SMi Group is a highly Professional, Independent and Global company that specialises in the production of Business-to-Business Conferences, Workshops and Masterclasses. We research, create and deliver events in the Defence, Security, Energy, Utilities, Finance and Pharmaceutical sectors.
We believe in bringing you the best events incorporating:
In-depth analysis of the subject matter
Tools, techniques and information to immediately benefit your business
High level contact with expert speakers
Insight into new areas, refreshing your knowledge
Opportunities to learn from key opinion leaders, and to engage through Q&A
Sessions with leading professionals and to network before, during and after event
Our management team has more than 70 years collective experience in the conference industry and our long-term success has been established by providing a reliable and expert service. This gives you the delegate, the confidence and reassurance, in knowing that we have brought you the best speakers and content for 20 years. The SMi management team plays a very active role in the day to day running of the business and events and we look forward to meeting you at an event soon!