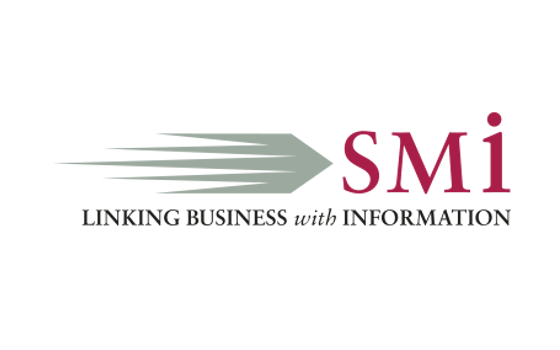 25 - 26 September 2019
, London, UK.
With the estimated revenues of the global biobanking industry reaching US$ 27.54 billion in 2020, backed by an explosive CAGR of 9.5% between now and 2026. This market growth is fuelled by the increasing drive towards precision and personalised medicine and thus, quality biosamples are now in soaring demand.
Come join Biobanking 2019 in September 2019 and; thoroughly understand the latest developments in the biobanking industry; network with the industry experts and key opinion leaders; gain insight into how the biobanking industry at the forefront at driving precision medicine and enhancing research and discover 'Drone4Care', how drone delivery of biosamples can be a reality.
The event will bring together internationally recognised biorepositories, scientific pioneers from pharmaceutical companies, and academics to strengthen current knowledge in biosample management and their research applications. We will cover the most relevant hot topics including: the latest biorepository technological breakthroughs, the best practices in biobanking, shifts in the biosample regulation landscape, the international biobank societies with ESBB and ISBER, along with a whole host of successful biobanking business model structures to help reinvigorate your biobank.
Benefits of attending
Discover 'Drone4care' from Laurent Dollé, the innovative and daring plan to use drones for the delivery of biomaterial. Additionally, he will be detailing the new promising technology of Tissue Microarray, a bioprocessing technology that can reduced the number of needed biosamples for research from 200 down to 1
Hear from UK Biobank on the continual impact of GDPR on the biobanking landscape
Learn about a diverse range of the most successful biobanking business models from real case studies
Gain insight from the global biobank collaboration societies of ESBB and ISBER, see how you can place your biobank on the international stage
For further information and to register, please visit:
http://www.biobanking-event.com/wpnwl
Early bird rates
Book by 30th April and save £400
Book by 31st May and save £300
Book by the 28th June and save £200
Plus, two interactive half day pre-conference workshops:
Workshop A: Reinvigorate your through data quality enhancement and Financial and Economic tools
Workshop Leader:Laurent Dollé, Managing Director, BWB (BiothèqueWallonieBruxelles)
8:30 - 12:30
Workshop B: The Organic Development of a Sustainable Academic Biobank
Workshop Leader:Mary-Beth Joshi, Director, Biobank & translational Research Core, Duke University Medical Centre
1:30 - 5:30
About SMi Group
The SMi Group is a highly Professional, Independent and Global company that specialises in the production of Business-to-Business Conferences, Workshops and Masterclasses. We research, create and deliver events in the Defence, Security, Energy, Utilities, Finance and Pharmaceutical sectors.
We believe in bringing you the best events incorporating:
In-depth analysis of the subject matter
Tools, techniques and information to immediately benefit your business
High level contact with expert speakers
Insight into new areas, refreshing your knowledge
Opportunities to learn from key opinion leaders, and to engage through Q&A
Sessions with leading professionals and to network before, during and after event
Our management team has more than 70 years collective experience in the conference industry and our long-term success has been established by providing a reliable and expert service. This gives you the delegate, the confidence and reassurance, in knowing that we have brought you the best speakers and content for 20 years. The SMi management team plays a very active role in the day to day running of the business and events and we look forward to meeting you at an event soon!