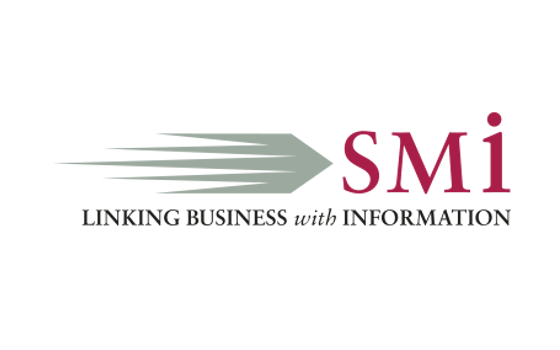 3 - 4 June 2019
, London, UK
SMi Group announces the return of the 7th Annual Lyophilisation Conference. Lyophilisation (or freeze drying) remains one of the most exciting and rapidly advancing technologies in the pharmaceutical industry to date. By 2020, the lyophilisation equipment market is projected to exceed 8% CAGR reaching approximately £4.4 billion.
Attend this conference along with key opinion leaders from all areas of pharmaceuticals and biologicals to explore formulation science, materials characterisation, novel and alternative technologies, mathematical modelling and regulatory updates.
How Will You Benefit?
Network and learn from leading professionals such as:
Chairs for 2019
Sune Klint Andersen, Principal Spray Drying,Janssen Pharmaceuticals
Xiaodong Chen, Senior Research Investigator,Bristol-Myers Squibb
Key Speakers include
Paul Matejtschuk, Principal Scientist & Section Head, Standardisation Science, NIBSC
Davide Fissore, Associate Professor, Politecnico di Torino
Michael Dekner, Head Fill & Finish LCM support, Takeda
Richard Denk, Head Sales Containment, Skan AG
Mostafa Nakach, Head of Pharmaceutical Engineering Group, Sanofi-Aventis R&D
Daryl Williams, Professor of Particle Science and Director of Discovery space, Imperial College London
Kevin Ward, Director of R&D, Biopharma technology
Paul Barry, Development Scientist, Genzyme Ireland Ltd/Sanofi
2019 Highlights
Explore the recent advances in lyophilisation methods and technologies from Biopharma Technology
Discuss the novel methods that characterise complex pharmaceutical products to aid formulation design from NIBSC
Gain insight into the approaches to avoid cross contamination during lyophilisation from SKAN AG
Discover a new approach towards process design through the use of micro freeze dryers by Politecno di Torino
Examine the use of model-based approach to lyophilisation cycle design from Takeda
For further information and to register, please visit:
http://www.lyophilisation-europe.com/wpnwe
About SMi Group
The SMi Group is a highly Professional, Independent and Global company that specialises in the production of Business-to-Business Conferences, Workshops and Masterclasses. We research, create and deliver events in the Defence, Security, Energy, Utilities, Finance and Pharmaceutical sectors.
We believe in bringing you the best events incorporating:
In-depth analysis of the subject matter
Tools, techniques and information to immediately benefit your business
High level contact with expert speakers
Insight into new areas, refreshing your knowledge
Opportunities to learn from key opinion leaders, and to engage through Q&A
Sessions with leading professionals and to network before, during and after event
Our management team has more than 70 years collective experience in the conference industry and our long-term success has been established by providing a reliable and expert service. This gives you the delegate, the confidence and reassurance, in knowing that we have brought you the best speakers and content for 20 years. The SMi management team plays a very active role in the day to day running of the business and events and we look forward to meeting you at an event soon!