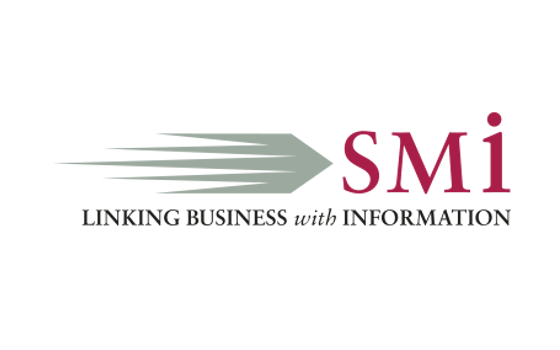 18 - 19 March 2019
, London, UK.
As the global threat of antimicrobial resistance continues to grow, the advances of modern medicines are at risk of being lost. Failure to act quickly means the spread of antibiotic-resistant bacteria could lead to increased mortality from normally minor injuries and benign infections.
SMi's highly anticipated Superbugs & Superdrugs conference is set to return to London, UK for its 21st year running, on the 18th & 19th March 2019. This year's event aims to provide valuable insights and key updates on the latest developments within the scientific communities, as well as the processes and strategies pharmaceuticals use to develop novel therapeutics that utilise alternative mechanisms to treat multi-drug resistant infections.
The two-day conference will also host a diverse gathering of policy makers and economists, in addition to big pharmas and biotechs, who will discuss incentives, partnerships, regulations and new policies. Industry experts and scientific pioneers are set to present on their research advances and clinical data, as well as alternatives to antibiotics, such as monoclonal antibodies and antimicrobial peptides.
2019 Highlights
Analyse the current status of antimicrobial resistance with industry-led insight into current strategies to tackle AMR
Hear about novel immune-therapeutics to target Gram-negative bacterial infections
Learn about strategies to combat β-lactamases
Evaluate the development of precision antibiotics: Agents designed to meet the demands of stewardship
Explore the role of plasmids in the evolution of antimicrobial resistance
Join us in London next year to explore the challenges and solutions to the growing threat of antibiotic resistance, as well as take part in interactive roundtable discussions with leading organisations. Attendees will also have the exclusive opportunity of networking with an unrivalled gathering of senior experts from Chemical Biology Ventures, University of Oxford, MedImmune, HPRA, GARDP, DNDi, Bioharmony Therapeutics, and many more.
For further information and to register, please visit:
http://www.superbugssuperdrugs.com/wpnwl
Early Bird Discounts
Book by November 30th and save £400
Book by December 14th and save £200
Book by January 31st and save £100
About SMi Group
The SMi Group is a highly Professional, Independent and Global company that specialises in the production of Business-to-Business Conferences, Workshops and Masterclasses. We research, create and deliver events in the Defence, Security, Energy, Utilities, Finance and Pharmaceutical sectors.
We believe in bringing you the best events incorporating:
In-depth analysis of the subject matter
Tools, techniques and information to immediately benefit your business
High level contact with expert speakers
Insight into new areas, refreshing your knowledge
Opportunities to learn from key opinion leaders, and to engage through Q&A
Sessions with leading professionals and to network before, during and after event
Our management team has more than 70 years collective experience in the conference industry and our long-term success has been established by providing a reliable and expert service. This gives you the delegate, the confidence and reassurance, in knowing that we have brought you the best speakers and content for 20 years. The SMi management team plays a very active role in the day to day running of the business and events and we look forward to meeting you at an event soon!