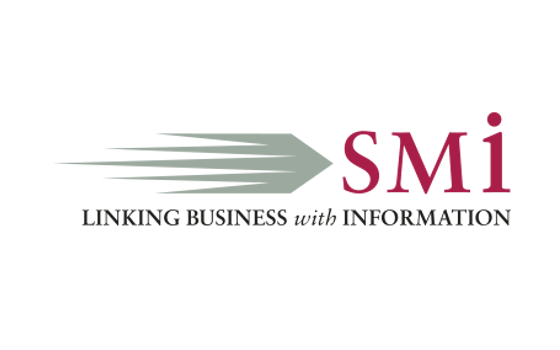 20 - 21 February 2019
, London, UK.
Undoubtedly, the field of RNA therapeutics is currently undergoing a major expansion, and the potential for using RNA drugs for personalised medicines and immunotherapy, as well as to address genetic, infectious and chronic diseases will ensure the continued development of RNA therapeutics for years to come.
Fulfilling the potential of genetic discoveries requires the development of therapeutics that can specifically modulate the expression of disease-relevant genes. RNA-based drugs, including siRNAs and antisense nucleotides, are promising examples of a newer class of biologics. Researchers have tried to overcome the major challenges for utilising RNAs in a therapeutic context, including: intracellular delivery, stability and immunogenicity.
Join the 10th Annual RNA Therapeutics Conference in February 2019, for SMi's 10th annual sell out event. Bringing together industry experts from leading RNA companies, to discuss the challenges for clinical translation of RNA-based therapeutics, with an emphasis on recent advances in delivery technologies, and present an overview of the applications of RNA-based drugs for modulation of gene and protein expression, and genome editing.
Network and learn from key opinion leaders such as:
Chairs for 2019
Ekkehard Leberer, Senior Director, Alliance Management, Sanofi
Shalini Andersson, Senior Director and Head of New Modalities, AstraZeneca
Guest Speakers
Carsten Rudolf, Chief Executive Officer, EthrisGmbh
Paul Agris, Founder and Director, The RNA Institute
Keynote Speakers
Marian Gindy, Executive Director, Pharmaceutical Sciences, Merck Research Labs, Merck & Co, inc.
David Giljohan, CEO, Exicure
Ingmar Hoerr, Founder & CEO, CureVac AG
David Blakey, Chief Scientific Officer, MiNA Therapeutics
André Gerber, Professor of RNA Biology, University of Surrey
Heinrich Haas, Vice President Drug Delivery, BioNTech RNA Pharmaceuticals
Markus Mandler, Chief Scientific Officer, Accanis Biotech
Troels Koch, Vice President & Head of Research, RNA Therapeutics, Roche
Hans Kistemaker, Associate Director, ProQR
2019 Featured Highlights
Discover the clinical progress of Spherical Nucleic Acids at Exicure
Understand Sanofi's strategies to deliver therapeutic oligonucleotides across biobarriers
Learn from ProQR how to plan for oligonucleotide supply from personalized medicine to large scale markets
Explore the development of small activating RNA - from bench to bedside with MiNA Therapeutics
Gain insight into the discovery and development of self-amplifying mRNA vaccines at GSK
For further information and to register, please visit:
http://www.therapeutics-rna.com/wpn
Early-Bird Rates
Register by 31st October and save £400
Register by 30th November and save £200
Register by 15th December and save £100
About SMi Group
The SMi Group is a highly Professional, Independent and Global company that specialises in the production of Business-to-Business Conferences, Workshops and Masterclasses. We research, create and deliver events in the Defence, Security, Energy, Utilities, Finance and Pharmaceutical sectors.
We believe in bringing you the best events incorporating:
In-depth analysis of the subject matter
Tools, techniques and information to immediately benefit your business
High level contact with expert speakers
Insight into new areas, refreshing your knowledge
Opportunities to learn from key opinion leaders, and to engage through Q&A
Sessions with leading professionals and to network before, during and after event
Our management team has more than 70 years collective experience in the conference industry and our long-term success has been established by providing a reliable and expert service. This gives you the delegate, the confidence and reassurance, in knowing that we have brought you the best speakers and content for 20 years. The SMi management team plays a very active role in the day to day running of the business and events and we look forward to meeting you at an event soon!