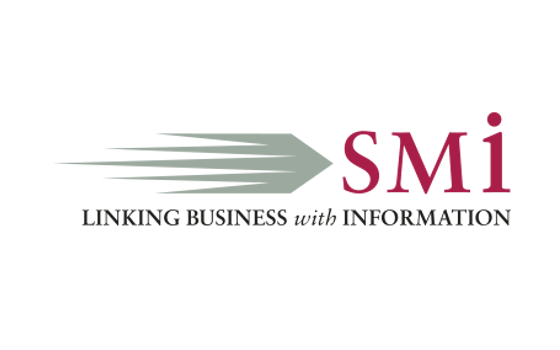 9 - 10 April 2018
, London, UK.
SMi is proud to present their 6th annual Antibodies and Antibody Drug Conjugates conference, being held at the Copthorne Tara Hotel, London, UK. With an every-growing industry, the market is expected to reach USD 30 Billion by 2023. Antibodies and antibody drug conjugates (ADCs) have the potential to make a ground-breaking impact upon medicinal therapies, diagnostics and characterization of diseases. There is massive potential for ADCs to be used in the development of targeted solid tumour therapies, due to their ability to act as precisely and effectively on target antigens.
Join us this April 2018, as SMi's ADC Summit conference brings together industry experts from leading life science and pharmaceutical companies. Key topics that will be covered in the upcoming event include: fragment drug conjugates, ADC payloads, site-selective ADCs/ site-specific conjugation and the best linker and warhead combinations.
How Will You Benefit?
Network and learn from leading professionals such as:
Chairs for 2018:
Mahendra Deonarain, Chief Executive and Scientific Officer, Antikor Biopharma
Rakesh Dixit, Vice President and Global Head Biologics Safety Assessment, Medimmune
Key Speakers Include:
Robert Lyon, Senior Director, Seattle Genetics
Arnaud Tiberghien, Scientist II, Spirogen
Alison Betts, Associate Research Fellow, Pfizer
Thomas Pillow, Senior Scientist, Genentech
Andreas Pahl, CSO, Heidelberg Pharma
Carlo Boutton, Director of Technology, Ablynx
Some Featured Highlights will include:
Learn about the implementation of superior technologies to develop more effective and efficient Antibody Drug Conjugates.
Discover new and novel payloads, e.g. Antibody Targeted Amanitin Conjugates (ATACs) and minorgroove binding DNA-interactive molecules as ADC payloads, to expand the ADC landscape.
Discuss the practicalities of the use of Highly Potent Active Pharmaceutical Ingredients.
Refine the practice of using fragment conjugates in order to develop a tailored therapy for solid tumours.
Design principles for maximising the drug delivery efficiency and therapeutic index.
View the full agenda online.
Early-Bird Rates
Book by 15th December and save £400
Book by 31st January and save £200
Book by 28th February and save £100
For further information and to register, please visit:
http://www.adcsummit.com
About SMi Group
The SMi Group is a highly Professional, Independent and Global company that specialises in the production of Business-to-Business Conferences, Workshops and Masterclasses. We research, create and deliver events in the Defence, Security, Energy, Utilities, Finance and Pharmaceutical sectors.
We believe in bringing you the best events incorporating:
In-depth analysis of the subject matter
Tools, techniques and information to immediately benefit your business
High level contact with expert speakers
Insight into new areas, refreshing your knowledge
Opportunities to learn from key opinion leaders, and to engage through Q&A
Sessions with leading professionals and to network before, during and after event
Our management team has more than 70 years collective experience in the conference industry and our long-term success has been established by providing a reliable and expert service. This gives you the delegate, the confidence and reassurance, in knowing that we have brought you the best speakers and content for 20 years. The SMi management team plays a very active role in the day to day running of the business and events and we look forward to meeting you at an event soon!