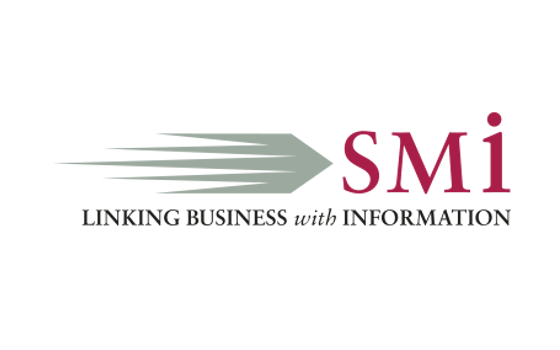 6 - 7 February 2018
, London, UK.
SMi Group's Parallel Trade conference returns to London for its 12th year. Over the years, the European Single market has allowed for pharmaceuticals to be imported and exported freely between member states without the permission of the manufacturers. However, with the arrival of Brexit and guidelines to immanently enforce the Falsified Medicines Directive (FMD) by 2019, the market for pharmaceutical parallel trade is changing.
The latest changes to regulation, their implementation and major court cases in intellectual property influencing distribution practices will be discussed and will also be explored the safety of patients in relation to the surge in pharmaceutical E-commerce and ways in which currency fluctuations are likely to disrupt the flow of drugs to certain countries in the EU and beyond.
With huge interest from leaders in the field, the conference organisers have worked closely with an expert panel of speakers to present an agenda that is shaping up to be the best Parallel Trade event. This year's event will continue to lead with its unrivalled panel of experts bringing you the most insightful presentations from our confirmed Industry-leading speakers:
Antonio Mendonca Alves, CEO, Md Pharma Sa
Christopher Stothers, Partner, Arnold And Porter Kaye Scholer Llp
Darragh O'loughlin, Secretary General, Irish Pharmacy Union
Eric Noehrenberg, President, Noehrenberg International Policy Consulting
Fabrizio Gianfrate, Professor of Health Economics, University of Ferrara
Farasat Bokhari, Senior Lecturer in Economics, Uea, University of East Anglia
Felipe Florez-Arango, Head of Finance, Europe, Shire
Frank Weissenfeldt, Senior Manager, Supplier Relations, Quintilesims
Heinz Kobelt, Director European Affairs, European Association of Euro-Pharmaceutical Companies
Ian Walker, Chairman, Epilepsy Action
Janice Haigh, VP Pricing & Market Access, Parexel
John Jolley, Managing Director, Pharmaconsult Global Ltd
Mikas Rimantas, Business Development Director, Lexano
Werner Berg, Partner, Baker & Mckenzie
Parallel Trade will address short term versus long term concerns of pharmaceutical manufacturers, regulators, parallel traders and patient associations.
The 2018 Parallel Trade conference will cover the important issues of:
Maintaining the integrity of the supply chain
Addressing recent developments concerning intellectual property and regulatory law
Forecasting currency fluctuations across the single market and the affect this might have on drug shortages, prices and patient accessibility
Exploring how Brexit will impact pharmaceutical trade and market access in Europe
Providing an insight into current anti-trust investigations from industry leaders and the consequences this could have on pharmaceutical parallel trade.
For further information and to register, please visit:
http://www.parallel-trade.com
About SMi Group
The SMi Group is a highly Professional, Independent and Global company that specialises in the production of Business-to-Business Conferences, Workshops and Masterclasses. We research, create and deliver events in the Defence, Security, Energy, Utilities, Finance and Pharmaceutical sectors.
We believe in bringing you the best events incorporating:
In-depth analysis of the subject matter
Tools, techniques and information to immediately benefit your business
High level contact with expert speakers
Insight into new areas, refreshing your knowledge
Opportunities to learn from key opinion leaders, and to engage through Q&A
Sessions with leading professionals and to network before, during and after event
Our management team has more than 70 years collective experience in the conference industry and our long-term success has been established by providing a reliable and expert service. This gives you the delegate, the confidence and reassurance, in knowing that we have brought you the best speakers and content for 20 years. The SMi management team plays a very active role in the day to day running of the business and events and we look forward to meeting you at an event soon!