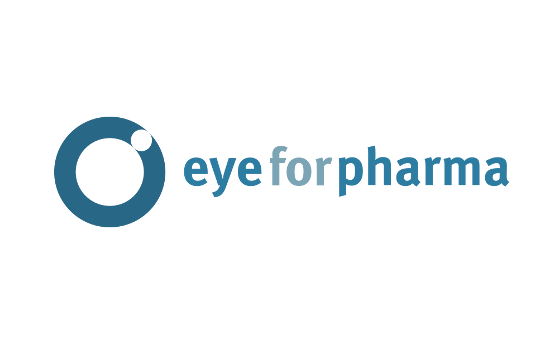 13 - 15 March 2018
, Barcelona, Spain.
eyeforpharma Barcelona is an annual pilgrimage for pharma's executives who want to map their future commercial success. Now it has become the place to map a different journey, that of our customers and patients. Gain their trust and serve as their guiding light towards better outcomes for all.
One eyeforpharma Barcelona. 9 in-depth commercial pharma conferences on the key issues of 2018 and beyond. This year we will bring you unrivalled expertise, patient insights, real-world data - the building blocks to deliver innovative and complete healthcare solutions, to make a real difference to the lives of patients and customers.
1. A Vision for the Future
2. Commercial Model Innovation
3. Talent and Diversity
4. Patient Partnerships
5. Advances in Customer Engagement
6. Digital Innovation and Analytics
7. Sales Force Effectiveness
8. Interactive Sessions - you lead the discussion
9. Medical Affairs

Why you can't miss Barcelona 2018
Barcelona is not a normal conference. Our mission is to create the mass movement we need across the pharma industry.
We must ask ourselves is it possible for a pharma company to be a credible, go-to source of health knowledge? Is it possible to be trusted, respected and admired? Despite having all the resources, expertise and reach, pharmaceutical companies are still a long way from this. To get there, each company must better appreciate the value it provides - and to have a greater vision for the value it can provide.
2018 will guarantee:
Collaborative setting: Our aim to ensure your key stakeholder are present to advance partnerships with healthcare, technology, patient and patient association
An Inspiring Agenda: As you undergo a commercial evolution we will cover 9 themes, provide intimate workshops and keynote sessions to help direct your journey
1200+ in attendance: If you are looking for one commercial meeting to attend in 2018, Barcelona will be sure to give you the most senior networking opportunities possible
NO Sales Pitch: this is an independently researched event committed to equipping you with the techniques and expertise to drive your business. You will take-away actionable insights proven to drive your commercial strategy
More Than 80 Executive-level Thought Leaders sharing their experience and knowledge. Take this opportunity to transform your organisation, become truly customer-centric and improve healthcare outcomes.
Join the most forward-thinking speakers from across Europe including C-Level, VPs and Industry leaders from J&J, Bayer Pharmaceuticals, Lilly Bio Medicines, Teva, Takeda and MSD. This is the ideal place to ensure your commercial strategy is prepared for 2018 and beyond.
World Pharma News readers can benefit from an exclusive discount - save €200 using the unique discount code WPN200 when you register online here.
For further information, please visit:
http://www.eyeforpharma.com/barcelona/
About eyeforpharma
Our mission is to make pharma more open and valued. The ultimate driver for the pharmaceutical industry's health is meeting the needs of patients, otherwise it will cease to matter. For healthcare to be as good as it could be, the strength, skills and resources of our industry need to be fully integrated into health outcomes and we need pharma experience at the decision-making table. We believe the industry must focus on a business model combining service with product, with patients at the centre.