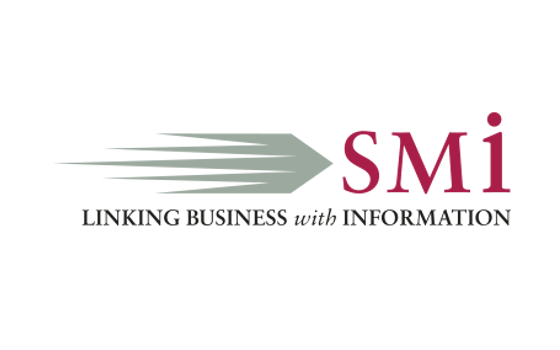 22 - 23 January 2018
, London, UK.
Social media is the perfect channel for pharmaceutical companies to educate, market, listen and connect with customers, patients and physicians. How the pharmaceutical industry utilize social media is particularly complex as regulators such as the FDA have not yet written the rules about how pharmaceuticals can engage with potential customers and patients.
Join SMi's 10th Annual Social Media in the Pharmaceutical Industry Conference to learn the best way your company can benefit from social media. Hear from industry experts on how to leverage social media platforms to develop a robust digital strategy and discuss the latest challenges and techniques in the field of 'social pharma'.
How Will You Benefit?
Network and learn from leading professionals such as:
Emma Sutcliffe, Director, Patient Engagement & Innovation, NexGen Healthcare
Tughan Demirbilek, Strategy & Operations Director, Bristol-Myers Squibb
Marcel Gmünder, Global Head, Digital Health Group, Roche Diabetes Care
Elodie Douangmanivanh, Head of Digital Services, MSD
Sebastian Soithongsuk, Global Content Manager Digital Comms, GSK
Aslihan Unal, Digital Strategy Group Manager, Janssen
Hervé Dumas, Patients' Technology Solutions Lead, UCB
Sarah Holiday, Social Media Strategy Lead, Pfizer
Some Featured Highlights will include:
Hear how Janssen create powerful pharmaceutical social media strategies enabling patient engagement.
Learn how to build integrated, impactful social media strategies with Pfizer.
Discuss the potential of wearable technologies creating behavioural changes for patients with UCB.
Discover with GSK how to make your social media content less "promotional" and more about storytelling.
Examine how Bristol Myers-Squibb create an excellent digital strategy whilst engaging patients.
For further information and to register, please visit:
http://www.social-media-pharma.com/wpn
Early-Bird Rates

Book by 31st October and save £200
Book by 30th November and save £100
About SMi Group
The SMi Group is a highly Professional, Independent and Global company that specialises in the production of Business-to-Business Conferences, Workshops and Masterclasses. We research, create and deliver events in the Defence, Security, Energy, Utilities, Finance and Pharmaceutical sectors.
We believe in bringing you the best events incorporating:
In-depth analysis of the subject matter
Tools, techniques and information to immediately benefit your business
High level contact with expert speakers
Insight into new areas, refreshing your knowledge
Opportunities to learn from key opinion leaders, and to engage through Q&A
Sessions with leading professionals and to network before, during and after event
Our management team has more than 70 years collective experience in the conference industry and our long-term success has been established by providing a reliable and expert service. This gives you the delegate, the confidence and reassurance, in knowing that we have brought you the best speakers and content for 20 years. The SMi management team plays a very active role in the day to day running of the business and events and we look forward to meeting you at an event soon!