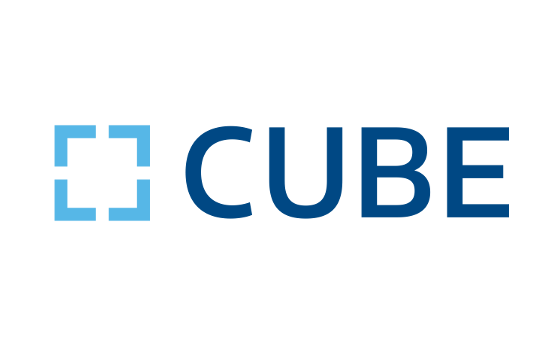 10 - 12 May 2017
, Berlin, Germany.
Startups are setting up, speakers are tweaking their talks, and CUBE Tech Fair is ready for you... The inaugural CUBE Tech Fair kicks off tomorrow, and what a show they have for you. CUBE Tech Fair has brought the Crème de la Crème of the tech world to Berlin.
Over 300 startups from our ecosystem will be exhibiting, in addition to pitching for a €1 million prize in CUBE Challenge. The final round will be judged by Apple Co-Founder, Steve Wozniak.
Let's welcome keynote speeches by:
Pablos Holman (Founder of Intellectual Ventures Laboratory, notorious hacker)
Michael Müller (Mayor of Berlin)
Steve Wozniak (Co-Founder of Apple),
Robin Wright (Award-winning actress, tech activist),
Brigitte Zypries (Federal Minister of Economic Affairs and Energy)
The fireside chats, keynotes speeches, and panel discussions will deep-dive into specific industry areas. Topics include:
Infrastructure & Interconnectivity
Digital Health & Life Sciences
Machinery & Manufacturing
Cybersecurity & Hacking
Climate Change & Smart Energy Systems
Blockchain Innovations and more!
The Welcome Reception has filled up fast, and organisers already have exceptional guests including top startups, corporates and investors - and for good reason. Come, network and enjoy food tech at it's best - CUBE will be serving up bites from the incredible German Michelin-starred chef Christian Lohse. And on top of that all the ingredients are being provided by anti-food-waste startup SirPlus.
Don't have a booked seat? No problem! The event is still open to all Tech Fair badge holders!
On Thursday night, organisers take to the CityCube's terrace for the official Tech Fair party - they will of course be bringing Berlin's party spirit to the tech world.
Still don't have a ticket?! Get one now!
World Pharma News readers can benefit from an exclusive discount - get 30% off the ticket price using our unique promo code worldpharmanewsCUBE17 when you register online here.
About CUBE
CUBE is a Berlin-based global innovation ecosystem that aims to promote, create and foster partnerships between industry players and startups in life sciences & digital health, machinery & manufacturing as well as infrastructure & connectivity. Being part of the CUBE ecosystem allows all participants to collaborate on innovative products and ideas in response to concrete industry needs.
The annual CUBE Tech Fair, our flagship event, will take place for the first time in May 2017. For further information, please visit http://tech-fair.cube-global.com.