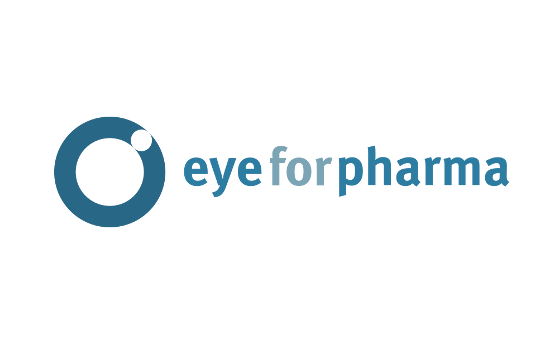 20 - 21 April 2017
, Philadelphia, USA.
The democratization of healthcare is real, the healthcare delivery landscape is consolidating fast, and the patient is empowered and the customer in charge. Pharma needs to change and develop along with it. 6 in-depth commercial pharma conferences on the key issues of 2017 and beyond, the 6 eyeforpharma Philadelphia 2017 sessions will focus on:
Commercial Leadership
Commercial Leadership: Healthcare Leadership: How Pharma Embraces a New Customer Engagement Paradigm
Executive Commitment: Recognize Patient Centricity as a Journey: and Spearhead Cultural Change
Business Transformation: Your Company Needs to be Disrupted: Corporate Activism for Value Creation
Technology Partnerships: Tech meets Pharma: Life Science Partnerships from Bench to Bedside
Healthcare Challenges: Approaching the Caregiver Cliff: How Pharma Should Support the Supporters
The Implementation Panel: From Words to Action, How to Become a Pharma Intrapreneur
Patients as Partners
Patient advocacy 2.0: Manage 'local customer engagement' from pre to post launch
The future of pharma-stakeholder collaboration: Lessons learnt from partnering in the rare disease field
Where rubber hits the road: Can patient centricity grow the bottom-line?
Case studies on understanding and acting on patient concern
Customer Experience

Is the new sales strategy to de-prioritize targets?
Customer experience is the key to commercial excellence
It's the experience that counts!
Look after your customer's journey from start to finish
Sales rep 2.0: The new portrait of a customer facing role
Commercial Model Innovation
A holistic commercial view: integrate your sales and marketing teams
Leverage untapped opportunities with patient-centric selling
Customer centricity is key. Are you doing enough?
The Modern Marketer: how to stay ahead in a competitive landscape
Pharma's Triple Aim
Strengthen the patient ecosystem - improve treatment adherence beyond physician support
How to innovate and differentiate your patient assistance solutions
Understand factors driving patients' treatment choices
Free your engagement from uncertainty around compliance
Digital Transformation
Maximize capabilities of your commercial teams with technology
Stay ahead of the curve: How digital integration takes your customer's experience further
The power of integrating digital across all aspects of your organization
Leveraging Digital: Navigating digital trends and technologies to maximize positive outcomes for patients
Join the most forward thinking speakers from across North America including C-level, VPs and industry leaders from Shire, Otsuka, GSK, Novartis, Pfizer, Google, Sanofi, Takeda and many more. This is the ideal place to ensure your commercial strategy is prepared for 2017 and beyond.
World Pharma News readers can benefit from an exclusive discount - save $200 using our unique discount code WPN200 when you register online.
You can find full details of the meeting here.
About eyeforpharma
Our mission is to make pharma more open and valued. The ultimate driver for the pharmaceutical industry's health is meeting the needs of patients, otherwise it will cease to matter. For healthcare to be as good as it could be, the strength, skills and resources of our industry need to be fully integrated into health outcomes and we need pharma experience at the decision-making table. We believe the industry must focus on a business model combining service with product, with patients at the center.