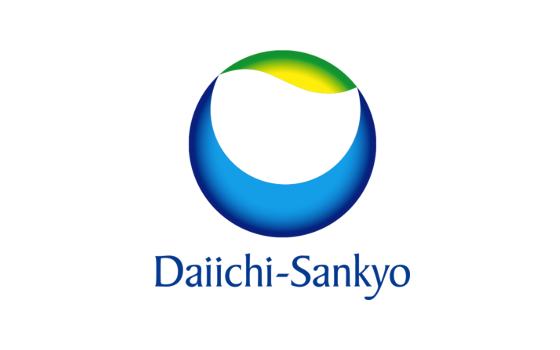 Daiichi Sankyo Company, Limited today announced details of the application for its Take a New Challenge for Drug Discovery (TaNeDS) Global 2018, a collaborative drug discovery initiative for universities and research institutes in Europe and the East Coast of the United States.
The TaNeDS program was launched in Japan in 2011 to help discover new lines of research through open innovation. From 2013, it expanded outside of Japan, opening up to researchers in Europe. This year, based on past experiences and results, the program will be further expanded to include the East Coast of the United States and be known as "TaNeDS Global 2018". The aim of the program, however, will continue to be increasing collaborative opportunities between Daiichi Sankyo and researchers outside of Japan.
About TaNeDS Global 2018 Collaborative Drug Discovery Program
1. Eligible Countries & US States
All EU member states plus Iceland, Norway, Switzerland and Israel
The East Coast of the United States: Connecticut, Delaware, the District of Columbia, Florida, Georgia, Maine, Maryland, Massachusetts, New Hampshire, New Jersey, New York, North Carolina, Pennsylvania, Rhode Island, South Carolina, Vermont, and Virginia
2. Candidate Research for Application
New drug-target discovery, drug-target validation, and innovative technological research that could result in novel drug discovery and development
3. Research Themes
(1) Oncology
Novel targets and mechanisms for small-molecule and biologic treatments (antibody drugs, etc.)
(2) Pain and Sensory neural systems
Novel targets and compounds for pain and sensory neuronal systems in vision/hearing loss
(3) Cardiovascular and renal diseases
Novel targets and mechanisms for heart, kidney, and vascular diseases
(4) Other Diseases
Novel targets and therapeutics for genetic rare diseases, gut microbiome-related diseases, stroke and anemia
(5) Cell Therapy
Research on novel mesenchymal stem cell, novel somatic stem/progenitor cells, and adoptive T-cell therapy
(6) Technology and related research
Novel technology on nucleic acid therapeutics, gene therapy and biomarker research
Novel targets for nucleic acid therapeutics and protein therapeutics
For more details, please visit TaNeDS Global webpage at: http://www.daiichisankyo.com/rd/taneds/index.html
4. Budget and Period of Research
Depending on the project type, up to maximum of EUR/USD 75,000 (Type A) or EUR/USD 150,000 (Type B) (plus overhead) per year for collaborative research projects for 2 years
5. Eligibility
Researchers of any nationality employed by universities, research institutes and start-up companies within the EU, Iceland, Norway, Switzerland, Israel, and the East Coast of the United States who can conduct research in those countries
6. Selection criteria
By matching Daiichi Sankyo's research interests as well as demonstrating originality, potentiality and possibility of drug discovery
7. Schedule
Application period: January 10 to February 19, 2018
First shortlist selection period: Late February to Mid-March, 2018
Second shortlist selection period: April, 2018
On-site visit interview: Mid-May, 2018
Notification of final decisions: Mid-June, 2018
Start of research program: August 2018 and onward
About Selection Results for TaNeDS Europe 2017 Collaborative Drug Discovery Program
The selection for 2017 resulted in four projects, and the three collaboration are currently underway having one under negotiation.
(1) Applications: 56
(2) Selected: 4
The themes of four selected proposals are Pain (Denmark), Rare Disease (Spain), Microbiome (Germany), and Technology (Finland).
About Daiichi Sankyo
Daiichi Sankyo Group is dedicated to the creation and supply of innovative pharmaceutical products to address diversified, unmet medical needs of patients in both mature and emerging markets. With over 100 years of scientific expertise and a presence in more than 20 countries, Daiichi Sankyo and its 15,000 employees around the world draw upon a rich legacy of innovation and a robust pipeline of promising new medicines to help people. In addition to a strong portfolio of medicines for hypertension and thrombotic disorders, under the Group's 2025 Vision to become a "Global Pharma Innovator with Competitive Advantage in Oncology," Daiichi Sankyo research and development is primarily focused on bringing forth novel therapies in oncology, including immuno-oncology, with additional focus on new horizon areas, such as pain management, neurodegenerative diseases, heart and kidney diseases, and other rare diseases.