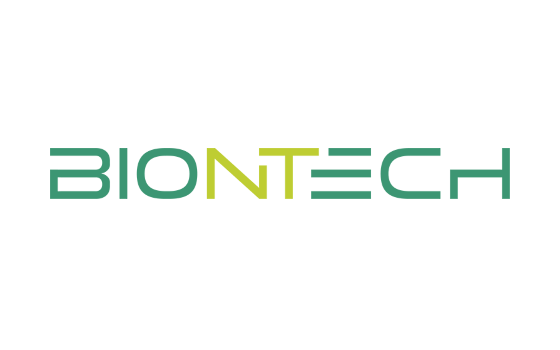 Pfizer Inc. (NYSE: PFE) and BioNTech SE (Nasdaq: BNTX) announced a 30-µg booster dose of their Omicron BA.4/BA.5 bivalent-adapted COVID-19 vaccine (COMIRNATY® Original/Omicron BA.4/BA.5 15/15 µg) has been recommended for conditional marketing authorization (cMA) by the European Medicines Agency's (EMA) Committee for Medicinal Products for Human Use (CHMP) for individuals ages 12 years and older. The European Commission will review the CHMP recommendation and is expected to make a final decision soon.
The Omicron BA.4/BA.5-adapted bivalent vaccine contains 15-µg of mRNA encoding the wild-type spike protein of SARS-CoV-2 in the original Pfizer-BioNTech COVID-19 vaccine, and 15-µg of mRNA encoding the spike protein of the Omicron BA.4/BA.5 subvariants. Apart from the addition of the mRNA sequence of the BA.4/BA.5 spike protein, all other components of the vaccine remain unchanged.
"This recommendation marks another major milestone in the ongoing global fight against COVID-19, bolstering our defenses as we prepare for fall and winter with potential increased exposure to the virus," said Albert Bourla, Chairman and Chief Executive Officer, Pfizer. "Due to our multifaceted approach helping to address emerging variants and subvariants of concern, public health authorities in the EU will have our bivalent booster options, pending authorization, to facilitate flexible vaccination strategies for maximal coverage across the region."
"If the European Commission follows today's recommendation by the CHMP, EU residents will have access to Omicron-adapted vaccines before the start of the winter season," said Prof. Ugur Sahin, M.D., CEO and Co-founder of BioNTech. "The bivalent vaccines encode the spike protein of the SARS-CoV-2 wild-type as well as a spike protein of an Omicron subvariant. They aim to provide broader immunization against COVID-19 caused by the current dominant Omicron sublineages and previous variants of concern."
Today's recommendation follows guidance from the EMA, World Health Organization (WHO) and International Coalition of Medicines Regulatory Authorities (ICMRA) to advance bivalent vaccine candidates with the goal of making an Omicron-adapted vaccine available to European Union (EU) member states as soon as possible. The CHMP recommendation concerning the Omicron BA.4/BA.5 bivalent COVID-19 vaccine is based on data from Pfizer's and BioNTech's Omicron BA.1-adapted bivalent vaccine as well as pre-clinical and manufacturing data from the Omicron BA.4/BA.5-adapted bivalent vaccine. Clinical data from a Phase 2/3 trial showed a booster dose of Pfizer and BioNTech's Omicron BA.1-adapted bivalent vaccine elicited a superior immune response against the Omicron BA.1 subvariant compared to the companies' current COVID-19 vaccine, with a favorable safety profile. Additionally, pre-clinical data showed a booster dose of the BA.4/BA.5-adapted bivalent vaccine generated a strong neutralizing antibody response against the Omicron sublineages including BA.1, BA.2, BA.4 and BA.5 subvariants, as well as the original virus, while retaining a favorable safety profile.
If an authorization is granted, the Pfizer-BioNTech bivalent Omicron BA.4/BA.5 COVID-19 vaccine will be available within the coming days to all 27 EU member states supporting the European vaccination campaigns. Local supply may vary based on individual country government requests. In early September, Pfizer and BioNTech were granted a conditional marketing authorization for an Omicron BA.1 adapted bivalent COVID-19 vaccine in the EU. An Omicron-adapted vaccine based on the BA.4/BA.5 subvariant was also authorized by the U.S. Food and Drug Administration as a booster for ages 12 and older on August 31, 2022. The companies are also planning to file the data with other regulatory authorities in the coming weeks and are planning to submit data to the FDA and the EMA to prepare an application for an Omicron-adapted bivalent vaccine in children younger than 12 years of age.
The Pfizer-BioNTech COVID-19 vaccine, which is based on BioNTech's proprietary mRNA technology, was developed by both BioNTech and Pfizer. BioNTech is the Marketing Authorization Holder for BNT162b2 (COMIRNATY®) in the United States, the European Union, the United Kingdom, Canada and other countries, and the holder of emergency use authorizations or equivalents in the United States (jointly with Pfizer) and other countries. Submissions to pursue regulatory approvals in those countries where emergency use authorizations or equivalent were initially granted are planned.
About Pfizer: Breakthroughs That Change Patients' Lives
At Pfizer, we apply science and our global resources to bring therapies to people that extend and significantly improve their lives. We strive to set the standard for quality, safety and value in the discovery, development and manufacture of health care products, including innovative medicines and vaccines. Every day, Pfizer colleagues work across developed and emerging markets to advance wellness, prevention, treatments and cures that challenge the most feared diseases of our time. Consistent with our responsibility as one of the world's premier innovative biopharmaceutical companies, we collaborate with health care providers, governments and local communities to support and expand access to reliable, affordable health care around the world. For more than 170 years, we have worked to make a difference for all who rely on us.
About BioNTech
Biopharmaceutical New Technologies is a next generation immunotherapy company pioneering novel therapies for cancer and other serious diseases. The Company exploits a wide array of computational discovery and therapeutic drug platforms for the rapid development of novel biopharmaceuticals. Its broad portfolio of oncology product candidates includes individualized and off-the-shelf mRNA-based therapies, innovative chimeric antigen receptor T cells, bispecific immune checkpoint modulators, targeted cancer antibodies and small molecules. Based on its deep expertise in mRNA vaccine development and in-house manufacturing capabilities, BioNTech and its collaborators are developing multiple mRNA vaccine candidates for a range of infectious diseases alongside its diverse oncology pipeline. BioNTech has established a broad set of relationships with multiple global pharmaceutical collaborators, including Genmab, Sanofi, Genentech, a member of the Roche Group, Regeneron, Genevant, Fosun Pharma, and Pfizer.