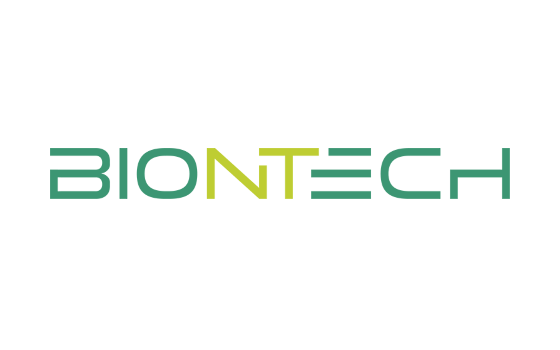 Pfizer Inc. (NYSE: PFE) and BioNTech SE (Nasdaq: BNTX) announced that the U.S. Food and Drug Administration (FDA) has expanded the emergency use authorization (EUA) of a booster dose of the Pfizer-BioNTech COVID-19 Vaccine to include individuals 18 years of age and older. The booster dose is to be administered at least six months after completion of the primary series, and is the same dosage strength as the doses in the primary series.

"As we near the two-year mark in our fight against COVID-19, we have reached another critical milestone with the expanded authorization of a booster dose of our COVID-19 vaccine in individuals 18 years and older," said Albert Bourla, Chairman and Chief Executive Officer, Pfizer. "With boosters, more adults will now have the opportunity to help preserve a high-level of protection against this disease. We are grateful to the FDA for their rigorous review, and the action taken today that we hope will help accelerate our path out of this pandemic."

"Today's FDA decision is supported by clinical data showing robust immune responses following a booster dose of our vaccine, exceeding what has been seen even after the completion of the highly-effective two-dose primary schedule," said Ugur Sahin, M.D., CEO and Co-founder of BioNTech. "These data suggest a booster dose of our vaccine has the potential to maintain a high-level of protection against tested variants, including Delta."

In October, the companies announced positive topline results from the trial showing that a booster dose administered to individuals who previously received the Pfizer-BioNTech primary two-dose series demonstrated a relative vaccine efficacy of 95% when compared to those who did not receive a booster. Thus far, these are the first and only efficacy data disclosed from any randomized, controlled COVID-19 vaccine booster trial. The adverse event profile was generally consistent with other clinical safety data for the vaccine, with no new safety concerns identified.

A booster dose of the Pfizer-BioNTech COVID-19 Vaccine was previously authorized by the FDA for emergency use after completion of a primary series in individuals 65 years of age and older, individuals 18 through 64 years of age at high risk of severe COVID-19, and individuals 18 through 64 years of age with frequent institutional or occupational exposure to SARS-CoV-2, as well as eligible individuals who have completed primary vaccination with a different authorized COVID-19 vaccine.

Pfizer and BioNTech continue to supply the vaccine, including sufficient volume for boosters, under their existing supply agreement with the U.S. government, which continues through April 2022. The companies do not expect that today's news will impact the existing supply agreements in place with governments and international health organizations around the world.
About the Phase 3 COVID-19 Booster Trial
The Phase 3 trial evaluated the efficacy and safety of a 30-µg booster dose of the Pfizer-BioNTech COVID-19 Vaccine in more than 10,000 individuals 16 years of age and older in the U.S., Brazil, and South Africa. All trial participants previously completed the primary two-dose series of the Pfizer-BioNTech Vaccine, and then were randomized 1:1 to receive either a 30-µg booster dose (the same dosage strength as those in the primary series) or placebo. The median time between second dose and administration of the booster dose or placebo was approximately 11 months. Symptomatic COVID-19 occurrence was measured from at least 7 days after booster or placebo, with a median follow-up of 2.5 months. Median age of participants was 53 years, with 55.5% of participants between 16 and 55 years, and 23.3% of participants 65 years and older. Multiple subgroup analyses showed efficacy was consistent irrespective of age, sex, race, ethnicity, or comorbid conditions.

The Pfizer-BioNTech COVID-19 Vaccine, which is based on BioNTech's proprietary mRNA technology, was developed by both BioNTech and Pfizer. BioNTech is the Marketing Authorization Holder in the United States, the European Union, the United Kingdom, Canada and other countries, and the holder of emergency use authorizations or equivalents in the United States (jointly with Pfizer) and other countries. Submissions to pursue regulatory approvals in those countries where emergency use authorizations or equivalent were initially granted are planned.

Emergency uses of the vaccine have not been approved or licensed by FDA, but have been authorized by FDA, under an Emergency Use Authorization (EUA) to prevent Coronavirus Disease 2019 (COVID-19) in individuals 5 years of age and older. The emergency uses are only authorized for the duration of the declaration that circumstances exist justifying the authorization of emergency use of the medical product under Section 564(b)(1) of the FD&C Act unless the declaration is terminated or authorization revoked sooner. Please see EUA Fact Sheets at www.cvdvaccine-us.com.
About Pfizer: Breakthroughs That Change Patients' Lives
At Pfizer, we apply science and our global resources to bring therapies to people that extend and significantly improve their lives. We strive to set the standard for quality, safety and value in the discovery, development and manufacture of health care products, including innovative medicines and vaccines. Every day, Pfizer colleagues work across developed and emerging markets to advance wellness, prevention, treatments and cures that challenge the most feared diseases of our time. Consistent with our responsibility as one of the world's premier innovative biopharmaceutical companies, we collaborate with health care providers, governments and local communities to support and expand access to reliable, affordable health care around the world. For more than 170 years, we have worked to make a difference for all who rely on us.
About BioNTech
Biopharmaceutical New Technologies is a next generation immunotherapy company pioneering novel therapies for cancer and other serious diseases. The Company exploits a wide array of computational discovery and therapeutic drug platforms for the rapid development of novel biopharmaceuticals. Its broad portfolio of oncology product candidates includes individualized and off-the-shelf mRNA-based therapies, innovative chimeric antigen receptor T cells, bi-specific checkpoint immuno-modulators, targeted cancer antibodies and small molecules. Based on its deep expertise in mRNA vaccine development and in-house manufacturing capabilities, BioNTech and its collaborators are developing multiple mRNA vaccine candidates for a range of infectious diseases alongside its diverse oncology pipeline. BioNTech has established a broad set of relationships with multiple global pharmaceutical collaborators, including Genmab, Sanofi, Bayer Animal Health, Genentech, a member of the Roche Group, Regeneron, Genevant, Fosun Pharma, and Pfizer.