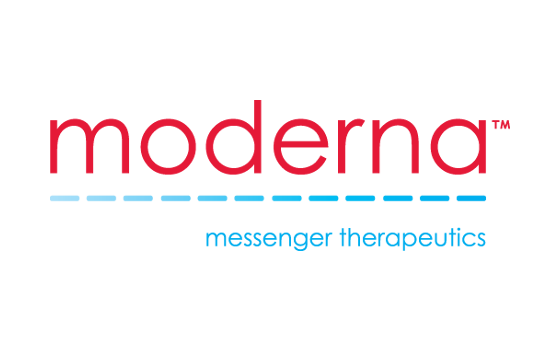 Moderna, Inc., (Nasdaq: MRNA) a biotechnology company pioneering messenger RNA (mRNA) therapeutics and vaccines, today announced that the U.S. government has purchased an additional 200 million doses of Moderna's COVID-19 vaccine, including the option to purchase other COVID-19 vaccine candidates from Moderna's pipeline.

This purchase brings the U.S. government's confirmed order commitment to 500 million doses including 110 million doses expected to be delivered in the fourth quarter of 2021 and 90 million expected to be delivered in the first quarter of 2022. As of June 14, Moderna has supplied 217 million released doses of the vaccine to the U.S. government.

"We appreciate the collaboration with the U.S government for these additional doses of the Moderna COVID-19 vaccine, which could be used for primary vaccination, including of children, or possibly as a booster if that becomes necessary to continue to defeat the pandemic," said Stéphane Bancel, Chief Executive Officer of Moderna. "We remain focused on being proactive as the virus evolves by leveraging the flexibility of our mRNA platform to stay ahead of emerging variants."
About the Moderna COVID-19 Vaccine
The Moderna COVID-19 Vaccine is an mRNA vaccine against COVID-19 encoding for a prefusion stabilized form of the Spike (S) protein. On November 30, 2020, Moderna announced the primary efficacy analysis of the Phase 3 study of the vaccine conducted on 196 cases. On November 30, 2020, the Company also announced that it filed for Emergency Use Authorization with the U.S. FDA and a Conditional Marketing Authorization (CMA) application with the European Medicines Agency. On December 18, 2020, the U.S. FDA authorized the emergency use of the Moderna COVID-19 Vaccine in individuals 18 years of age or older. Moderna has received emergency (or other conditional, interim or provisional) authorization for use of its COVID-19 vaccine in adults from health agencies in Canada, Israel, the European Union, the United Kingdom, Switzerland, Singapore, Qatar, Taiwan, the Philippines, Thailand, Brunei, Paraguay, Japan, South Korea, Botswana and an Emergency Use Listing (EUL) from the World Health Organization (WHO). Moderna has filed for emergency (or other conditional, interim or provisional) authorization for use of its COVID-19 vaccine in adolescents with health agencies in the European Union, Canada, the U.S., Switzerland and Japan.

The Biomedical Advanced Research and Development Authority (BARDA), part of the Office of the Assistant Secretary for Preparedness and Response (ASPR) within the U.S. Department of Health and Human Services (HHS) is supporting the continued research and development of the Company's COVID-19 vaccine development efforts with federal funding under contract no. 75A50120C00034. BARDA is reimbursing Moderna for 100 percent of the allowable costs incurred by the Company for conducting the program described in the BARDA contract. The U.S. government has agreed to purchase supply of mRNA-1273 under U.S. Department of Defense contract no. W911QY-20-C-0100.

Click for Fact Sheet for Healthcare Providers Administering Vaccine (Vaccination Providers) and Full EUA Prescribing Information for more information.
About Moderna
In 10 years since its inception, Moderna has transformed from a science research-stage company advancing programs in the field of messenger RNA (mRNA), to an enterprise with a diverse clinical portfolio of vaccines and therapeutics across six modalities, a broad intellectual property portfolio in areas including mRNA and lipid nanoparticle formulation, and an integrated manufacturing plant that allows for both clinical and commercial production at scale and at unprecedented speed. Moderna maintains alliances with a broad range of domestic and overseas government and commercial collaborators, which has allowed for the pursuit of both groundbreaking science and rapid scaling of manufacturing. Most recently, Moderna's capabilities have come together to allow the authorized use of one of the earliest and most-effective vaccines against the COVID-19 pandemic.
Moderna's mRNA platform builds on continuous advances in basic and applied mRNA science, delivery technology and manufacturing, and has allowed the development of therapeutics and vaccines for infectious diseases, immuno-oncology, rare diseases, cardiovascular diseases and auto-immune diseases. Today, 24 development programs are underway across these therapeutic areas, with 14 programs having entered the clinic. Moderna has been named a top biopharmaceutical employer by Science for the past six years.