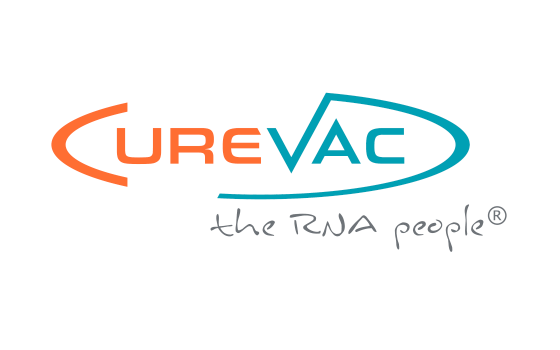 The CureVac Swiss AG, the Swiss subsidiary of CureVac N.V. (Nasdaq: CVAC), a global biopharmaceutical company developing a new class of transformative medicines based on messenger ribonucleic acid (mRNA), announced initiation of a rolling submission for CVnCoV, the company's mRNA based COVID-19 vaccine candidate, for the use in Switzerland. The application for authorization was submitted to Swissmedic, the country's authority responsible for the authorization and supervision of therapeutic products including vaccines.
CureVac has already provided the first data package on CVnCoV, its COVID-19 vaccine candidate. Swissmedic will review these data regarding the standards of quality, safety and efficacy in consideration of the potential authorization for use of the CureVac vaccine candidate in Switzerland. With this process the time to authorization can be reduced.
"Switzerland is an important market for CureVac not only with regards to CVnCoV," says Antony Blanc, Chief Business Officer (CBO) & Chief Commercial Officer (CCO). "Along with Germany and Austria, Switzerland represents one of the three countries for which CureVac holds exclusive commercialization rights for program products in the context of CureVac's broad GSK partnership in vaccines for infectious diseases as well as second-generation vaccines for COVID-19. After having established a legal entity in Basel in March 2021, we now took the next key step in preparing the timely access to Switzerland following our ongoing efforts for the European Union territory."
In early February, the Swiss federal government and CureVac have signed a contract for the supply of five million vaccine doses. The contract is based on the delivery agreement between the European Commission and the company.
CureVac's COVID-19 vaccine candidate is currently in late-stage clinical testing. The pivotal Phase 2b/3 study (HERALD), initiated on December 14, 2020, has successfully completed recruitment, with currently about 40,000 participants in Latin America and in Europe. In February 2021, the Company started a rolling submission with the European Medicines Agency (EMA) for CVnCoV and, subject to the clinical trial results, expects the potential authorization for use in the EU in the second quarter of 2021.
About CVnCoV
CureVac began development of its mRNA-based COVID-19 vaccine candidates in January 2020. The vaccine candidate chosen first for clinical development, CVnCoV, is an optimized, non-chemically modified mRNA, encoding the prefusion stabilized full-length spike protein of the SARS-CoV-2 virus, and formulated within Lipid Nanoparticles (LNPs). Phase 1 and 2a clinical trials of CVnCoV began in June and September 2020, respectively. Phase 1 interim data reported in November 2020 showed that CVnCoV was generally well tolerated across all tested doses and induced strong antibody responses in addition to first indication of T cell activation. The quality of immune response was comparable to recovered COVID-19 patients, closely mimicking the immune response after natural COVID-19 infection. In December 2020, CureVac initiated a pivotal Phase 2b/3, the HERALD study, with a 12µg dose of CVnCoV. In February 2021, CureVac initiated a rolling submission with the European Medicines Agency (EMA) for CVnCoV.
About CureVac
CureVac is a global biopharmaceutical company in the field of messenger RNA (mRNA) technology, with more than 20 years of expertise in developing and optimizing the versatile biological molecule for medical purposes. The principle of CureVac's proprietary technology is the use of non-chemically modified mRNA as a data carrier to instruct the human body to produce its own proteins capable of fighting a broad range of diseases. Based on its proprietary technology, the Company has built a deep clinical pipeline across the areas of prophylactic vaccines, cancer therapies, antibody therapies, and the treatment of rare diseases. CureVac had its initial public offering on the New York Nasdaq in August 2020. It is headquartered in Tübingen, Germany, and employs more than 600 people at its sites in Tübingen, Frankfurt, and Boston, USA.