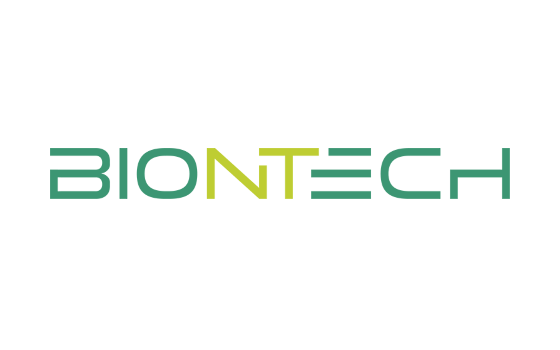 Today, Pfizer Inc. (NYSE: PFE) and BioNTech SE (Nasdaq: BNTX) announced results from an in vitro study that provides additional data on the capability of sera from individuals immunized with the Pfizer-BioNTech COVID-19 vaccine BNT162b2 to neutralize the SARS-CoV-2 U.K. strain, also known as B.1.1.7 lineage or VOC 202012/01. The results were published on the preprint server
bioRxiv
and submitted to a peer-reviewed journal.
The B.1.1.7 lineage is a rapidly spreading variant of SARS-CoV-2 initially detected in the United Kingdom that carries a larger than usual number of genetic changes with 10 mutations located in the spike protein. BioNTech and Pfizer have previously published data from an in vitro study that evaluated one of the key mutations (N501Y) in the U.K. strain, which is also shared by the South African strain. That study showed efficient neutralization of the N501Y mutated spike bearing virus by sera of individuals who had received the Pfizer-BioNTech COVID-19 vaccine.
The current in-vitro study investigated the full set of UK strain spike mutations. To this aim, a pseudovirus featuring the UK strain spike protein was generated.
The pseudovirus recapitulates SARS-CoV-2 virus binding and cell entry. Sera of participants from the previously reported German Phase 1/2 trial inhibited pseudovirus bearing the U.K. strain SARS-CoV-2 spike in a neutralization range that is regarded as biologically equivalent to the unmutated Wuhan SARS-CoV-2 spike.
While the pseudovirus system used is a surrogate for authentic SARS-CoV-2, previous studies have shown excellent concordance between pseudotype neutralization and SARS-CoV-2 neutralization assays.(1) The preserved neutralization of the pseudovirus bearing the U.K. strain spike by BNT162b2-immune sera makes it likely that COVID-19 caused by the UK virus variant will also be prevented by immunization with BNT162b2.
Pfizer and BioNTech are encouraged by these early in vitro study findings. Further data are needed to monitor the Pfizer-BioNTech COVID-19 vaccine's effectiveness in preventing COVID-19 caused by new virus variants. So far, for COVID-19 vaccines it has not been established what reduction in neutralization might indicate the need for a vaccine strain change. Should a vaccine strain change be required to address virus variants in the future, the Companies believe that the flexibility of BioNTech's proprietary mRNA vaccine platform is well suited to enable such adjustment.
The Pfizer-BioNTech COVID-19 Vaccine has not been approved or licensed by the U.S. Food and Drug Administration (FDA), but has been authorized for emergency use by FDA under an Emergency Use Authorization (EUA) to prevent Coronavirus Disease 2019 (COVID-19) for use in individuals 16 years of age and older. The emergency use of this product is only authorized for the duration of the declaration that circumstances exist justifying the authorization of emergency use of the medical product under Section 564 (b) (1) of the FD&C Act unless the declaration is terminated or authorization revoked sooner. Please see Emergency Use Authorization (EUA) Fact Sheet for Healthcare Providers Administering Vaccine (Vaccination Providers) including Full EUA Prescribing Information available at www.cvdvaccine.com.
About Pfizer: Breakthroughs That Change Patients' Lives
At Pfizer, we apply science and our global resources to bring therapies to people that extend and significantly improve their lives. We strive to set the standard for quality, safety and value in the discovery, development and manufacture of health care products, including innovative medicines and vaccines. Every day, Pfizer colleagues work across developed and emerging markets to advance wellness, prevention, treatments and cures that challenge the most feared diseases of our time. Consistent with our responsibility as one of the world's premier innovative biopharmaceutical companies, we collaborate with health care providers, governments and local communities to support and expand access to reliable, affordable health care around the world. For more than 150 years, we have worked to make a difference for all who rely on us.
About BioNTech
Biopharmaceutical New Technologies is a next generation immunotherapy company pioneering novel therapies for cancer and other serious diseases. The Company exploits a wide array of computational discovery and therapeutic drug platforms for the rapid development of novel biopharmaceuticals. Its broad portfolio of oncology product candidates includes individualized and off-the-shelf mRNA-based therapies, innovative chimeric antigen receptor T cells, bi-specific checkpoint immuno-modulators, targeted cancer antibodies and small molecules. Based on its deep expertise in mRNA vaccine development and in-house manufacturing capabilities, BioNTech and its collaborators are developing multiple mRNA vaccine candidates for a range of infectious diseases alongside its diverse oncology pipeline. BioNTech has established a broad set of relationships with multiple global pharmaceutical collaborators, including Genmab, Sanofi, Bayer Animal Health, Genentech, a member of the Roche Group, Regeneron, Genevant, Fosun Pharma, and Pfizer.
1. J. B. Case et al., Neutralizing Antibody and Soluble ACE2 Inhibition of a Replication-Competent VSV-SARS-CoV-2 and a Clinical Isolate of SARS-CoV-2. Cell host & microbe. 28, 475-485.e5 (2020)
A. B. Vogel et al., BNT162b vaccines are immunogenic and protect non-human primates against SARS-CoV-2. bioRxiv (2020)