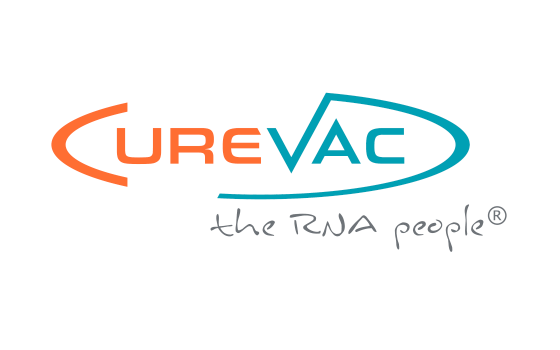 CureVac N.V. (Nasdaq: CVAC), a clinical-stage biopharmaceutical company developing a new class of transformative medicines based on messenger ribonucleic acid ("mRNA"), today announced data from preclinical studies of its investigational SARS-CoV-2 vaccine candidate, CVnCoV, in mice and hamsters. The vaccine candidate elicited balanced humoral and cellular immune responses, featuring high antibody titers and very good T cell activation. In addition to the positive immune response, the vaccine candidate induced favorable Th1 cytokine levels. Furthermore, CVnCoV efficiently protected hamsters against a live SARS-CoV-2 viral challenge without evidence of vaccine-induced disease enhancement. The full manuscript of the preclinical data is available on the pre-print server bioRxiv and was submitted for potential publication in a peer-reviewed journal. This vaccine candidate is currently being investigated in a Phase 1 and Phase 2a clinical trial. Interim Phase 1 data is expected to be announced shortly.

CVnCoV demonstrated dose-dependent activation of the humoral immune system in mice at doses of 0.25, 1 and 4µg. Strong IgG1 and IgG2a binding antibody titers were observed at all doses and translated efficiently into neutralizing antibodies that were detected even at the lowest dose. Neutralizing antibodies started to develop 3 weeks after the first vaccination and strongly increased after the second vaccination.

The impact of different dosing schedules for the two-injection (prime and boost) regimen was investigated at 2µg with 1, 2, 3, or 4 weeks between the first and second vaccination. The data showed induction of IgG1 and IgG2a binding antibodies 7 days after the first vaccination. Titers increased after the second vaccination, showing higher response levels with longer injection intervals. Binding antibodies efficiently translated into neutralizing antibodies, which started to develop 4 weeks after the first vaccination and significantly increased after the second vaccination.

Efficient induction of neutralizing antibodies was in line with favorable IgG2a/IgG1 ratios, indicating a balanced Th1/Th2 profile. There was no evidence of a Th2-biased immune response, indicating a low likelihood for vaccine-induced disease enhancement.

"The preclinical data published today show that our COVID-19 vaccine candidate has the potential to induce an efficacious and balanced immune response, mimicking the natural immune defense and providing lung protection in a relevant challenge model," Dr. Mariola Fotin-Mleczek, Chief Technology Officer of CureVac, said. "The study adds to our understanding of CVnCoV, which is currently being evaluated in Phase 1 and 2a clinical trials."

<>CVnCoV-vaccinated mice showed positive induction of multifunctional IFNg+/TFN+ CD4+ and CD8+ T cells. Both of which have been detected in COVID-19 convalescent patients, with CD4+ T cells being important for the generation of memory B cells. Mean values of CD4+ and CD8+ T cells amounted to 0.34% and 10.5%, respectively, after vaccination at Day 0 and 28, and also benefitted from longer injection intervals.

The potential protective efficiency of CVnCoV was demonstrated in hamsters, representing an established animal model to investigate human-relevant immunogenicity and pathogenesis. Vaccine dose of 10µg in hamsters showed very good reduction in replicating virus levels in the upper respiratory tract and complete lung protection in treated animals. Following viral challenge, lungs of vaccinated animals showed no evidence of disease enhancement.
About CVnCoV
CureVac first began development of its mRNA-based COVID-19 vaccine candidate in January 2020. The compound is based on optimized, non-chemically modified mRNA, encoding the prefusion-stabilized full spike protein of the SARS-CoV-2 virus. Formulation of CVnCoV is based on state-of-the-art lipid nanoparticle (LNP) technology licensed from the company's partner, Acuitas. The company began a Phase 1 clinical study of CVnCoV in June 2020 at clinical study centers in Germany and Belgium in collaboration with the Coalition for Epidemic Preparedness Innovations (CEPI). At the end of September 2020 the vaccine candidate entered a Phase 2a clinical trial in Peru and Panama, further extending clinical studies into older adults and regions with high incidence of COVID-19 infections. The company plans to initiate a pivotal Phase 2b/3 clinical study by the end of 2020. Clinical trial material is provided by the company's substantial production capacities for mRNA vaccines at its headquarters in Tübingen. CureVac is currently expanding those manufacturing capacities to allow for broad-scale manufacturing of CVnCoV for potential commercial supply preparedness.
About CureVac
CureVac is a global clinical-stage biopharmaceutical company in the field of messenger RNA (mRNA) technology with more than 20 years of expertise in developing and optimizing this versatile biological molecule for medical purposes. The principle of CureVac's proprietary technology is the use of non-chemically modified mRNA as a data carrier to instruct the human body to produce its own proteins capable of fighting a broad range of diseases. Based on its proprietary technology, the company has built a deep clinical pipeline across the areas of prophylactic vaccines, cancer therapies, antibody therapies and the treatment of rare diseases. CureVac had its initial public offering on the New York Nasdaq in August 2020. It is headquartered in Tübingen Germany, and employs approximately 500 people at its sites in Tübingen, Frankfurt and Boston, USA.