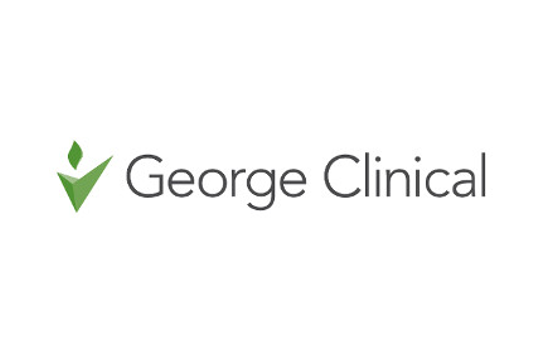 Among women in China, rates of breast cancer rose around 3.5% each year between 2000 and 2013. In comparison, breast cancer among American women decreased by about 0.4% a year over the same timeframe. China's rapid urbanisation and development of multiple 'megacities' - a city with 10 million or more inhabitants - reveals higher rates of breast cancer in urban areas, and in more densely-populated areas. In Chinese cities where the population is 1 million or more, the incidence of breast cancer is 60 per 100,000 women.
Dr. Lee Schwartzberg, Executive Director of the West Cancer Center, a leading oncology research and treatment practice, and oncology scientific lead at George Clinical says the increase in breast cancer among women in China is likely due to many factors.
"There are various risk factors associated with breast cancer. These include being less physically active, consuming alcohol or having an unhealthy diet. For women, reproductive factors, like having fewer children, might increase risk."
China's notorious one-child policy was in place from the late 1970s until 2015 (when it was replaced with a two-child policy) and reduced the country's birth rate. The average age of women at the birth of their first child has also risen, as has contraceptive use, and rates of breastfeeding - which has been linked to a reduced risk of breast cancer - have declined.
Twenty years ago, the state of public health in China was similar to most countries in the developing world. Now, thanks to urbanisation and the country's economic growth, China is facing health issues more commonly seen in wealthier countries like the UK or the US. Chronic and non-infectious diseases have been increasing in China, driven by higher incomes, an ageing population, and higher urban density. "These benefits of a growing economy may contribute to greater cancer risk for China's population," says Dr. Schwartzberg. Increased stress levels, associated with larger cities, may affect the immune system or hormones, and encourage the growth of cancer. Similarly, ageing is a critical factor in the incidence of breast cancer: women in China are living longer than ever. Screening for breast cancer in the country faces challenges, with low coverage and variations in different geographic regions.
The general risk factors associated with chronic disease and cancers also likely contribute to the rise in breast cancer rates in China. Rates of physical activity among women in China have decreased, rates of obesity have increased, and alcohol intake - which is associated with increased risk for several cancers including breast cancer - has risen in China.
China's increase in rates of chronic disease is a sign of its increased prosperity over the last twenty years. However, many of the risks associated with breast cancer among women can be reduced or avoided, by raising cancer awareness and improving knowledge on diet, exercise, and breast cancer screening.
For further information about George Clinical, please visit:
https://www.georgeclinical.com/therapeutic-expertise/oncology-cro
George Clinical is a leading independent Asia-Pacific based clinical research organisation (CRO) with global capabilities differentiated by scientific leadership, innovation, and extensive investigator networks. With staff operating in over 15 countries, George Clinical provides the full range of clinical trial services to biopharmaceutical, medical device, and diagnostic customers, for all trial phases, registration, and post-marketing trials. George Clinical combines scientific and clinical leadership with expert trial delivery capability to create a distinctive world-class service.