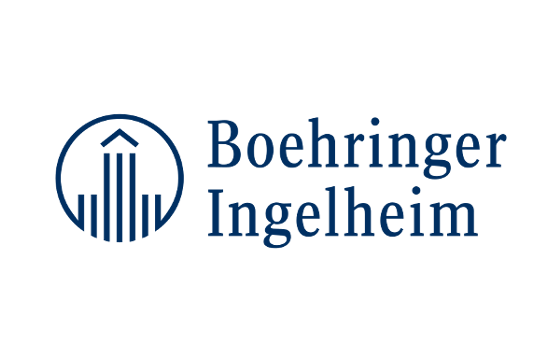 Boehringer Ingelheim announced the signing of an option to acquire Trutino Biosciences Inc. (the "Transaction"), a San Diego-based biotech company.
Trutino Biosciences is a pre-clinical stage biotech company dedicated to the discovery and development of next-generation cytokine therapies to treat immuno-oncology and autoimmune diseases. Boehringer Ingelheim is dedicated to a two-pronged research strategy to fight cancers: through cancer cell-directed and immune cell-targeting compounds. The ongoing research partnership between Boehringer Ingelheim and Trutino is part of an overarching effort to mobilize a patient's immune system to fight cancer.
"Boehringer Ingelheim is excited to extend our partnership with Dr. Kim and his outstanding team at Trutino Biosciences. Our existing collaboration has made rapid and impressive progress in a short time frame, and we expect this field to have potential combination benefits with our existing immune-targeting assets," said Clive R. Wood, Ph.D., Corporate Senior Vice President and Global Head of Discovery Research, Boehringer Ingelheim. "The selective activation of specific cytokines localized in the tumor microenvironment holds enormous promise and has the potential to be a key element in fully harnessing the power of the immune system to fight cancer."
"It's been two years since our initial strategic alliance began and we are very excited to further strengthen our partnership with Boehringer Ingelheim, a leader in cancer immunology, to advance potential cytokine therapeutic options that will transform the lives of cancer patients worldwide," said Phillip Kim, Ph.D., MBA, Founder and CEO of Trutino Biosciences. "Boehringer Ingelheim has a deep commitment to our innovative scientific approaches and to bringing novel cancer therapies to patients. This global partnership validates the broad potential of our proprietary 'On Demand Cytokine' platform. As part of this expanded collaborative framework, we aim to rapidly develop a new generation of cytokine therapies as single agent and in combination with Boehringer Ingelheim's pipeline portfolio of cancer vaccines, oncolytic viruses, T cell engagers and other therapeutic modalities."
Under the agreement, Boehringer Ingelheim reserves the right to purchase all shares of Trutino Biosciences once specified program milestones have been achieved within a given timeframe. Until that time, Trutino will continue to operate as an independent company, with the existing fruitful strategic partnership and collaboration agreement between the companies continuing uninterrupted.
The transaction consideration consists of an option fee, the issuance of a convertible note and fixed purchase price terms to acquire Trutino Biosciences once pre-defined milestones are achieved. The option fee and principal amount of the convertible note funded by Boehringer Ingelheim at the signing of the option will collectively fully finance Trutino Biosciences through the next major development milestones of Trutino Biosciences.
Boehringer Ingelheim and Trutino Biosciences were introduced in 2019 during one of Boehringer Ingelheim's "Grass Roots Innovation" events in San Diego. From there, in 2020 the companies forged a multi-target strategic partnership on conditionally masked cytokines. Boehringer Ingelheim's Grass Roots programs provide biotech entrepreneurs mentoring and access to expertise and possible funding. To learn more, visit Grass Roots Innovation.
About Boehringer Ingelheim
Boehringer Ingelheim is working on breakthrough therapies that transform lives, today and for generations to come. As a leading research-driven biopharmaceutical company, the company creates value through innovation in areas of high unmet medical need. Founded in 1885 and family-owned ever since, Boehringer Ingelheim takes a long-term perspective. More than 52,000 employees serve over 130 markets in three business areas, Human Pharma, Animal Health, and Biopharmaceutical Contract Manufacturing.
About Trutino Biosciences
Trutino Biosciences is a research-driven biopharmaceutical company with a mission to restore immunebalance in cancer patients by developing the next generation cytokine therapies that can safely activate tumor-fighting immune cells at the disease site without causing adverse side effects. Trutino's proprietary On-Demand-Cytokine™ (ODC) platform technology aims to enable the design of therapeutic candidates that may be systemically delivered in an inert form and be locally activated directly at the tumor site, thereby avoiding the extreme toxicity of conventional cytokine therapies, and potentially improving efficacy either as a single agent or in combination with other treatment modalities. Established in 2018, Trutino is developing an expansive menu of novel ZYTOKINES™ and ZYMOKINES™ derived from its ODC platform that trigger maximal cancer-fighting immune responses only at tumor sites without the risk of systemic toxicity. The company's lead product candidate, ODC-IL2, has produced compelling preclinical data suggesting it has the potential to become a IL-2 therapy with enhanced synergies in combination therapy approaches.