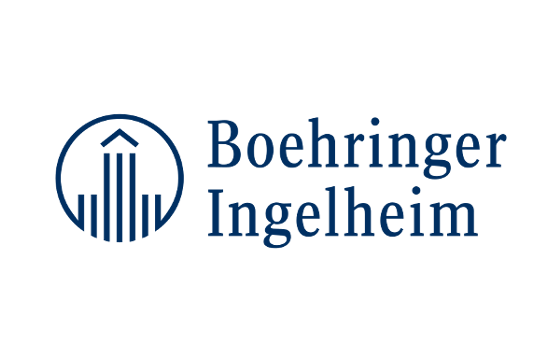 Boehringer Ingelheim announced that it acquired ICD Therapeutics. The acquisition includes rights to ICD's innovative MacroDel biologics-delivery platform. Boehringer Ingelheim will employ this platform for the development of novel therapeutics in collaboration with nanoPET Pharma GmbH, a former shareholder of ICD Therapeutics. Further details of the acquisition are not being disclosed.
"Boehringer Ingelheim's collaboration with nanoPET Pharma has the potential to eliminate the hurdle that many cancer biologics face: getting access to targets inside tumor cells," said Norbert Kraut, Ph.D., Global Head of Cancer Research, Boehringer Ingelheim. "We will use ICD's MacroDel technology to develop first-in-class potential drug candidates for intracellular targets across a variety of tumor types, for the benefit of patients who so far have no or only inadequate treatment options."
Engineered proteins and peptides offer great potential to block protein-protein interactions inside cancer cells, but their large size is generally assumed to prevent intracellular delivery. ICD's MacroDel technology exploits transporter proteins in the cell membrane to deliver such drug candidates inside tumor cells. This opens up therapeutic targets that would be otherwise inaccessible.
"nanoPET Pharma looks forward to collaborating with Boehringer Ingelheim on the pre-clinical refinement of ICD's MacroDel to achieve effective intracellular delivery of macromolecules such as peptides and proteins," said Andreas Briel, Ph.D., Managing Director of nanoPET Pharma GmbH. "We are excited to contribute to Boehringer Ingelheim's discovery and development of innovative medicines for patients in need."
More about MacroDel
Tree-like highly branched molecules known as dendrimers form a fundamental component of the MacroDel platform. The size, shape and electrical charge of this structure permit it to grasp large therapeutic biological molecules. After binding with the biologic, the resulting compound selectively interacts with transporter proteins known to be highly expressed on tumor cell wall membranes. These transporters help "carry" the compound through the membrane and into the cell. The medicinal cargo is then in position to disrupt the disease process in a precise manner at a molecular level.
A prior investment from Boehringer Ingelheim's Venture Fund (BIVF) supported ICD's development of the MacroDel technology. The BIVF strategically invests in groundbreaking therapeutics-focused biotechnology companies to enable development of their technologies for therapeutic applications that have potential for strategic partnerships with Boehringer Ingelheim or other pharmaceutical partners.
About Boehringer Ingelheim
Improving the health and quality of life of patients is the goal of the research-driven pharmaceutical company Boehringer Ingelheim. The focus in doing so is on diseases for which no satisfactory treatment option exists to date. The company therefore concentrates on developing innovative therapies that can extend patients' lives. In animal health, Boehringer Ingelheim stands for advanced prevention.
Family-owned since it was established in 1885, Boehringer Ingelheim is one of the pharmaceutical industry's top 20 companies. Some 50,000 employees create value through innovation daily for the three business areas human pharmaceuticals, animal health and biopharmaceuticals. In 2017, Boehringer Ingelheim achieved net sales of nearly 18.1 billion euros. R&D expenditure, exceeding three billion euros, corresponded to 17.0 per cent of net sales.
As a family-owned company, Boehringer Ingelheim plans in generations and focuses on long-term success. The company therefore aims at organic growth from its own resources with simultaneous openness to partnerships and strategic alliances in research. In everything it does, Boehringer Ingelheim naturally adopts responsibility towards mankind and the environment.
About Boehringer Ingelheim Venture Fund
Created in 2010, the Boehringer Ingelheim Venture Fund GmbH (BIVF) invests in groundbreaking therapeutics-focused biotechnology companies to drive innovation in biomedical research. BIVF is searching for significant enhancements in patient care through pioneering science and its clinical translation by building long-term relationships with scientists and entrepreneurs. BIVF's focus is to target unprecedented therapeutic concepts addressing high medical needs in immuno-oncology, regenerative medicine, infectious diseases and digital health. These may include novel platform technologies to address so far undruggable targets, new generation vaccines and/or new biological entities, such as oncolytic virotherapy.
BIVF takes an active role with its portfolio companies - delivering significant added value through its own extensive drug discovery, scientific and managerial expertise. BIVF has €250 million under management and currently supervises a portfolio of more than 20 companies.
About nanoPET Pharma GmbH
nanoPET Pharma GmbH, founded in 2008 and based in Berlin, researches, develops and produces contrast media. The core business includes its own product line with currently 21 substances. These are used worldwide in magnetic resonance imaging (MRI), computed tomography (CT), ultrasound and optical imaging in preclinical research. In addition, nanoPET develops special contrast agents for specific applications for pharmaceutical research. In addition, nanoPET is working on positron-emitting inorganic nanoparticles for molecular and cell-specific positron emission tomography (PET) imaging in the human body. The market potential of the technology is predicted to be several hundred million Euros.