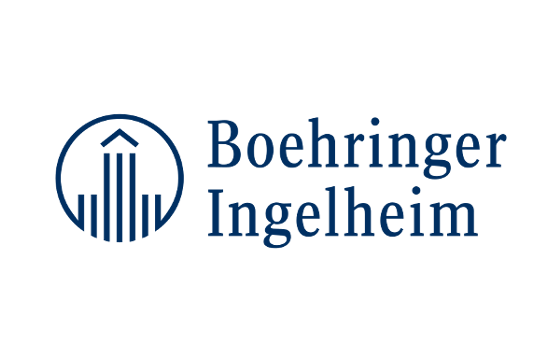 Boehringer Ingelheim has filed for regulatory approval of nintedanib in patients with systemic sclerosis associated interstitial lung disease (SSc-ILD) with the FDA and EMA. Nintedanib as an anti-fibrotic medicine is already approved in more than 70 countries for the treatment of patients living with idiopathic pulmonary fibrosis (IPF).

Systemic sclerosis, also known as scleroderma, is a rare disease characterised by thickening and scarring of connective tissue throughout the body.(1,2) The disease can cause scarring of the skin, lungs (interstitial lung disease), heart and kidneys which can be debilitating and may become life-threatening.(1,2) Approximately 25% of patients develop significant pulmonary involvement within three years of diagnosis.(3) Lung involvement is the leading cause of death among people with systemic sclerosis.(1)

Dr. Susanne Stowasser, Associate Head of Respiratory Medicine at Boehringer Ingelheim said, "Systemic sclerosis associated interstitial lung disease has a devastating impact on those it affects - often women in the prime of their lives. Pulmonary fibrosis is a key driver of mortality in systemic sclerosis, and currently there are no approved treatments for SSc-ILD. Boehringer Ingelheim is pleased that we are able to take a step closer to potentially bringing an approved treatment for addressing the decline in lung function to patients with this rare condition."

The regulatory submissions are part of Boehringer Ingelheim's ongoing commitment to improving the lives of people living with pulmonary fibrosis, in particular those affected by rare diseases with a high level of unmet need.

Clinical research results relating to nintedanib in SSc-ILD will be shared with the scientific community during the American Thoracic Society Congress (17-22 May).
About nintedanib
Nintedanib is already approved in more than 70 countries for the treatment of patients living with idiopathic pulmonary fibrosis (IPF) - a chronic and ultimately fatal disease characterised by a decline in lung function.
Further background on systemic sclerosis
It is estimated that up to 2.5 million people worldwide have scleroderma(4). Because scleroderma affects the connective tissue, symptoms can occur in any area of the body including the skin, muscles, blood vessels and internal organs, making it difficult to diagnose.(5) The disease impacts four times as many women as men, and the onset of the disease typically occurs at a young age - between 25 and 55 years.(5)
About Boehringer Ingelheim
Improving the health and quality of life of patients is the goal of the research-driven pharmaceutical company Boehringer Ingelheim. The focus in doing so is on diseases for which no satisfactory treatment option exists to date. The company therefore concentrates on developing innovative therapies that can extend patients' lives. In animal health, Boehringer Ingelheim stands for advanced prevention.
Family-owned since it was established in 1885, Boehringer Ingelheim is one of the pharmaceutical industry's top 20 companies. Some 50,000 employees create value through innovation daily for the three business areas human pharmaceuticals, animal health and biopharmaceuticals. In 2017, Boehringer Ingelheim achieved net sales of nearly 18.1 billion euros. R&D expenditure, exceeding three billion euros, corresponded to 17.0 per cent of net sales.
As a family-owned company, Boehringer Ingelheim plans in generations and focuses on long-term success. The company therefore aims at organic growth from its own resources with simultaneous openness to partnerships and strategic alliances in research. In everything it does, Boehringer Ingelheim naturally adopts responsibility towards mankind and the environment.
1. Solomon JJ, Olson A L, Fischer A, et al. European Respiratory Update: Scleroderma lung disease. Eur.Respir. Rev. 2013; 22: 127, 6-19.
2. Denton CP, Khanna D. Systemic sclerosis. www.thelancet.com (link is external) Published online April 13, 2017 http://dx.doi.org/10.1016/S0140-6736(17)30933-9 (link is external). Last accessed March 2019.
3. McNearney TA, Reveille JD, Fischbach M, et al. Pulmonary involvement in systemic sclerosis: associations with genetic, serologic, sociodemographic, and behavioral factors. Arthritis Rheum. 2007;57(2):318-326.
4. Scleroderma & Raynauds UK (SRUK) https://www.sruk.co.uk/scleroderma/what-scleroderma/ (link is external) Last accessed March 2019.
5. Scleroderma Foundation. What is scleroderma? Available at: http://www.scleroderma.org/site/PageNavigator/patients_whatis.html#.V%20hgSaPlViko (link is external). Last accessed March 2019.