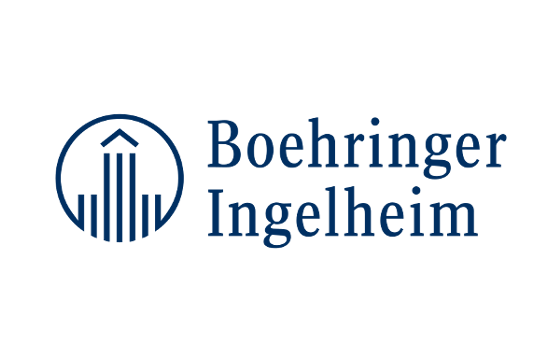 Boehringer Ingelheim has delivered positive results for the first half of 2017. Net sales increased by 24 per cent on the same period in the previous year to 9.2 billion euros after adjustment for currency effects (+27 per cent in euro terms).(1) In the first half of the year, Boehringer Ingelheim's figures for the first time included the net sales of Sanofi's animal health business, Merial, which was acquired at the start of the year. As expected, this contributed significantly to the strong increase in net sales. However, the human pharmaceuticals and biopharmaceutical contract manufacturing businesses also grew. Against this background, Boehringer Ingelheim continues to expect a considerable year-on-year increase in currency-adjusted net sales for the current year.
"After a phase of intensive change, we have now largely completed the extensive transformation of our company," explained Hubertus von Baumbach, Chairman of the Board of Managing Directors. "Our goal is to set ourselves the greatest medical challenges with innovative medicines. In order to reach this goal, we are making above-average investments in the research and development of new therapeutic options. We are thereby making a contribution to improving the health of people and animals."
With human pharmaceuticals(2), Boehringer Ingelheim's largest business area, the pharmaceutical company achieved net sales of approximately 6.1 billion euros in the first half of the year. This represents a currency-adjusted increase of 10 per cent (+12 per cent in euro terms) compared to the same period of the previous year. In particular Boehringer Ingelheim's newer medicines proved to be growth drivers. The diabetes portfolio increased to 1.2 billion euros, with currency-adjusted growth of 55 per cent (+59 per cent in euro terms). Boehringer Ingelheim markets its diabetes medicines together with Eli Lilly and Company. OFEV®, for the treatment of idiopathic pulmonary fibrosis (IPF), also registered significant growth: net sales increased by a currency-adjusted 67 per cent to 429 million euros (+72 per cent in euro terms).
A key focus for the company is research and development for human pharmaceuticals, which Boehringer Ingelheim strategically repositioned two years ago. "We are expanding our network of partnerships in all of our therapeutic areas and are also looking into promising therapeutic areas that are new to us," von Baumbach continued. As well as potential new active ingredients, Boehringer Ingelheim is also investigating indication extensions for established products. For instance, the latest results of a phase II study show that nintedanib can almost halve the risk of disease progression in patients with a malignant tumour of the pleura (pleural mesothelioma), when administered in addition to a chemotherapy regimen (first-line treatment). Malignant pleural mesothelioma is a rare and aggressive cancer which is usually attributable to exposure to asbestos.
"Our net sales in animal health have more than tripled as a result of the integration of the Merial animal health business," explained Simone Menne, Member of the Board of Managing Directors responsible for Finance. In the first half of the year, Boehringer Ingelheim generated around 2.1 billion euros of net sales here (previous year: 688 million euros), which corresponds to more than one fifth of total net sales. As well as its strong brands for small animals NEXGARD® and FRONTLINE® for protection against ticks and fleas, the swine vaccine INGELVAC CIRCOFLEX® from Boehringer Ingelheim's original portfolio provided the main contribution to net sales.
Net sales in the biopharmaceutical contract manufacturing business increased by 18 per cent and reached 256 million euros. In April, the ground-breaking ceremony took place for the expansion of the company's biopharmaceutical production facility in Vienna, Austria. Boehringer Ingelheim is here investing almost 700 million euros, including infrastructure measures. This represents the single biggest investment in the company's history. In May, the company opened a new biopharmaceutical production facility in Shanghai, China. In an initial investment phase, more than 70 million euros were already invested in this project.
About Boehringer Ingelheim
Innovative medicines for people and animals have for more than 130 years been what the research-driven pharmaceutical company Boehringer Ingelheim stands for. Boehringer Ingelheim is one of the pharmaceutical industry's top 20 companies and to this day remains family-owned. Day by day, some 50,000 employees create value through innovation for the three business areas human pharmaceuticals, animal health and biopharmaceutical contract manufacturing. In 2016, Boehringer Ingelheim achieved net sales of around 15.9 billion euros. With more than three billion euros, R&D expenditure corresponds to 19.6 per cent of net sales.
Social responsibility comes naturally to Boehringer Ingelheim. That is why the company is involved in social projects such as the "Making More Health" initiative. Boehringer Ingelheim also actively promotes workforce diversity and benefits from its employees' different experiences and skills. Furthermore, the focus is on environmental protection and sustainability in everything the company does.
1. The Group's net sales include 657 million euros from discontinued operations. These are primarily net sales from services resulting from the transfer of the consumer health care business to Sanofi.
2 From 2017, Boehringer Ingelheim has recorded net sales of prescription medicines in its "human pharmaceuticals" business. This segment is not fully comparable with its previous "prescription medicines" business.