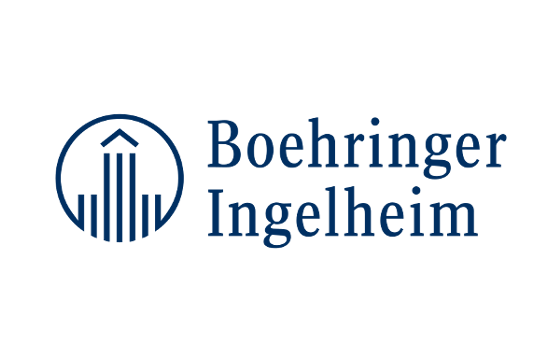 An analysis of pooled safety data from 15 studies plus 4 extension studies involving more than 12,500 adults with type 2 diabetes demonstrated treatment with Jardiance® (empagliflozin) tablets (10 mg or 25 mg) was well tolerated, with no imbalance in lower limb amputations or bone fractures compared with placebo. The analysis, which includes the EMPA-REG OUTCOME® trial, was published this month in Advances in Therapy.(1)
Jardiance® (empagliflozin) is the first type 2 diabetes medicine to have data on the reduction of the risk of cardiovascular death included in the label in several countries. The landmark EMPA-REG OUTCOME® trial demonstrated that Jardiance® reduced the risk of cardiovascular death by 38 percent versus placebo in people with type 2 diabetes and established cardiovascular disease when added to standard of care (including glucose-lowering agents and cardiovascular drugs).(2) The overall safety profile of Jardiance® in EMPA-REG OUTCOME® was consistent with that of previous studies of empagliflozin and current label information.(2,3)
Pooled data for the now published analysis, includes 15 randomized Phase I-III plus 4 extension studies, analyzed from adults with type 2 diabetes treated with placebo (N=4,203), Jardiance® 10 mg (N=4,221) or Jardiance® 25 mg (N=4,196). Adverse events were assessed in people who took at least one dose of Jardiance® or placebo.
The analysis demonstrated that the incidences of any adverse events, severe adverse events, serious adverse events and adverse events leading to discontinuation of therapy were no higher in adults treated with Jardiance® compared with those treated with placebo. The rate of lower limb amputations was similar across treatment groups (1.1 percent in all treatment groups). In EMPA-REG OUTCOME®, the proportion of people with lower limb amputations was similar in those treated with placebo (1.8 percent) and empagliflozin (1.9 percent).2 In the pooled data analysis the incidences of other events potentially related to amputations (i.e., peripheral artery obstructive disease events, diabetes foot-related events, relevant infections and wounds) were similar in the placebo and empagliflozin groups.
The incidence of bone fractures was also similar across treatment groups (2.9, 2.8 and 2.5 percent in the placebo, Jardiance® 10 mg and Jardiance® 25 mg groups, respectively). Events consistent with genital infection occurred more frequently in participants treated with Jardiance® 10 mg and 25 mg (6.1 and 6.0 percent, respectively) than placebo (1.6 percent). The incidence of events consistent with urinary tract infection was similar across treatment groups (14.5-15.1 percent).
Empagliflozin was not associated with an increased risk of hypoglycemia compared with placebo, except in those who were on background sulfonylurea therapy (21.9, 24.5 and 23.4 percent in the placebo, Jardiance® 10 mg and Jardiance® 25 mg groups, respectively).
About Empagliflozin
Empagliflozin (marketed as Jardiance®) is an oral, once daily, highly selective sodium glucose cotransporter 2 (SGLT2) inhibitor approved for use in Europe, the United States and other markets around the world for the treatment of adults with type 2 diabetes.
Inhibition of SGLT2 with empagliflozin in people with type 2 diabetes and high blood sugar levels leads to excretion of excess sugar in the urine. In addition, initiation of empagliflozin increases excretion of salt from the body (i.e. sodium) and reduces the fluid load of the body's blood vessel system (i.e. intravascular volume).
Empagliflozin is not for people with type 1 diabetes or for people with diabetic ketoacidosis (increased ketones in the blood or urine).
Boehringer Ingelheim and Eli Lilly and Company
In January 2011, Boehringer Ingelheim and Eli Lilly and Company announced an alliance in diabetes that centres on compounds representing several of the largest diabetes treatment classes. The alliance leverages the strengths of two of the world's leading pharmaceutical companies. By joining forces, the companies demonstrate commitment in the care of people with diabetes and stand together to focus on patient needs. Depending on geographies, the companies either co-promote or separately promote the respective molecules each contributed to the alliance.
About Boehringer Ingelheim
Innovative medicines for people and animals have for more than 130 years been what the research-driven pharmaceutical company Boehringer Ingelheim stands for. Boehringer Ingelheim is one of the pharmaceutical industry's top 20 companies and to this day remains family-owned. Day by day, some 50,000 employees create value through innovation for the three business areas human pharmaceuticals, animal health and biopharmaceutical contract manufacturing.
In 2016, Boehringer Ingelheim achieved net sales of around 15.9 billion euros. With more than three billion euros, R&D expenditure corresponds to 19.6 per cent of net sales.
Social responsibility comes naturally to Boehringer Ingelheim. That is why the company is involved in social projects such as the "Making More Health" initiative. Boehringer Ingelheim also actively promotes workforce diversity and benefits from its employees' different experiences and skills. Furthermore, the focus is on environmental protection and sustainability in everything the company does.
About Lilly Diabetes
Lilly has been a global leader in diabetes care since 1923, when we introduced the world's first commercial insulin. Today we are building upon this heritage by working to meet the diverse needs of people with diabetes and those who care for them. Through research and collaboration, a wide range of therapies and a continued determination to provide real solutions - from medicines to support programs and more - we strive to make life better for all those affected by diabetes around the world.
About Eli Lilly and Company
Lilly is a global healthcare leader that unites caring with discovery to make life better for people around the world. We were founded more than a century ago by a man committed to creating high-quality medicines that meet real needs, and today we remain true to that mission in all our work. Across the globe, Lilly employees work to discover and bring life-changing medicines to those who need them, improve the understanding and management of disease, and give back to communities through philanthropy and volunteerism.
1. Kohler S.: Safety and Tolerability of Empagliflozin in Patients with Type 2 Diabetes: Pooled Analysis of Phase I-III Clinical Trials. Adv Ther. 2017;34(7):1-32
2. Zinman B., et al. Empagliflozin, Cardiovascular Outcomes, and Mortality in Type 2 Diabetes. N Engl J Med. 10.1056 (2015).
3. Wanner C, et al. Empagliflozin and progression of kidney disease in type 2 diabetes. N Engl J Med. 2016;375:323-334.