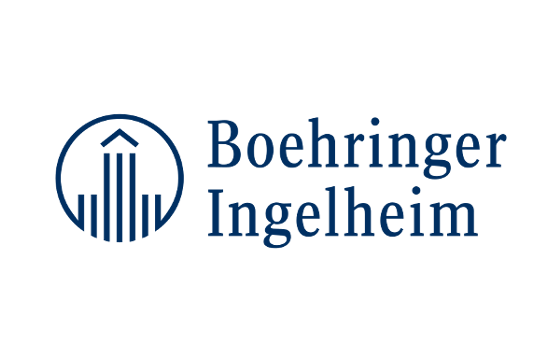 'More than Systemic Sclerosis: The Inside Story' launches today to mark World Scleroderma Day. This global initiative highlights the importance of understanding the 'inside story' of each individual living with systemic sclerosis, and to increase awareness of the potential serious consequences when fibrosis develops in vital organs such as the lungs. The new photography and film gallery is available at
https://www.boehringer-ingelheim.com/respiratory/systemic-sclerosis/inside-story
and features eight patients from seven countries, each telling their story about living with this rare condition.
Systemic sclerosis is a disfiguring, disabling and potentially fatal rare disease that causes scarring (fibrosis) of the skin (also known as 'scleroderma') and of major organs, such as the lungs (lung fibrosis) (1,2,3) Systemic sclerosis affects an estimated two million people worldwide, mostly women in the prime of their lives between 25 and 55 years of age.(3,4,5)
"Beneath the visible, external effects of systemic sclerosis, many people with the disease also live with internal organ involvement including lung scarring (fibrosis) that can make it difficult to breathe and perform everyday activities. Patients with lung involvement face an uncertain future as the fibrosis can be debilitating and may become life-threatening," said Professor Christopher Denton, Consultant Rheumatologist at the Centre for Rheumatology at the Royal Free Hospital and University College London, UK.
This global initiative has been developed by Boehringer Ingelheim, with the support of global and local patient organisations to help share patients' unique stories. Annelise Rønnow, President of the Federation of European Scleroderma Associations (FESCA) commented: "People living with systemic sclerosis are not defined by their disease. By sharing the stories of real people, this campaign demands that patients are seen for who they really are. We hope that through greater awareness and education, we can better support those affected by the disease so they can aim to lead happy, fulfilling lives."
The campaign photographer: Alison Romanczuk
'The Inside Story' portrait photographs capture the unique personalities of people living with systemic sclerosis (scleroderma). Photographer and sarcoma survivor Alison Romanczuk explains how she approached the project: "There is always more beneath the surface, and I want to invite people to see beyond physical appearances. While identity and body image are important themes to my work, ultimately I'm deeply curious and want to bring personalities and stories to life through the lens." Alison added, "I hope that these new photographs raise awareness about the disease by showing the true colours of these bright and inspirational individuals."

Boehringer Ingelheim in SSc-ILD
Systemic sclerosis (SSc, also known as scleroderma) is a rare and serious disease characterised by thickening and scarring of connective tissue of multiple organs in the body.(1,2,3) It is difficult to diagnose because a lot of organ systems are involved and its symptoms are similar to other autoimmune diseases.(2,3) Systemic sclerosis affects an estimated two million people worldwide, mostly women in the prime of their lives between 25 and 55 years of age.(3,4,5)

Nearly all people with systemic sclerosis have hardening and thickening of patches of skin. The disease also can cause scarring in the lungs, heart, and kidneys, which can be debilitating and may become life-threatening.(1,2,3)

When the disease affects the lungs, ultimately resulting in scarring, it is called SSc-ILD (Systemic Sclerosis-associated Interstitial Lung Disease).(1) Up to 90 per cent of patients may develop some degree of interstitial lung disease.

Shortness of breath and difficulty in performing daily activities are common symptoms of SSc-ILD.(7) Lung involvement, like ILD, is the leading cause of death among people with systemic sclerosis.(8)

There are no approved treatments for SSc-ILD that effectively target the underlying fibrosis or impact the still unknown course of the disease, leaving many patients in desperate need.

As a leader in respiratory, Boehringer Ingelheim is committed to transforming fibrosing lung diseases from fatal diseases to chronic, treatable ones. As part of this commitment, Boehringer Ingelheim is currently enrolling patients to participate in the SENSCIS™ study - (Safety and Efficacy of Nintedanib in Systemic SClerosIS), which is the largest trial to date in people with systemic sclerosis who have also developed interstitial lung disease (SSc-ILD).

For more information, please visit https://www.boehringer-ingelheim.com/respiratory/ssc-ild

About Boehringer Ingelheim
Innovative medicines for people and animals have for more than 130 years been what the research-driven pharmaceutical company Boehringer Ingelheim stands for. Boehringer Ingelheim is one of the pharmaceutical industry's top 20 companies and to this day remains family-owned. Day by day, some 50,000 employees create value through innovation for the three business areas human pharmaceuticals, animal health and biopharmaceutical contract manufacturing. In 2016, Boehringer Ingelheim achieved net sales of around 15.9 billion euros. With more than three billion euros, R&D expenditure corresponds to 19.6 per cent of net sales.

Social responsibility comes naturally to Boehringer Ingelheim. That is why the company is involved in social projects such as the "Making More Health" initiative. Boehringer Ingelheim also actively promotes workforce diversity and benefits from its employees' different experiences and skills. Furthermore, the focus is on environmental protection and sustainability in everything the company does.

1. Solomon JJ, Olson A L, Fischer A, et al. European Respiratory Update: Scleroderma lung disease. Eur.Respir. Rev. 2013; 22: 127, 6-19.
2. Denton CP, Khanna D. Systemic sclerosis. Lancet. 2017 Apr 13.
3. University of Michigan Scleroderma Program. What is Scleroderma? Available at: www.med.umich.edu/scleroderma/patients/scleroderma.htm. Last accessed August June 2017.
4. Scleroderma Foundation. What is scleroderma? Available at: www.scleroderma.org/site/PageNavigator/patients_whatis.html#.VhgSaPlViko. Last accessed June 2017.
5. Herzog EL, et. al. Review: Interstitial Lung Disease Associated With Systemic Sclerosis and Idiopathic Pulmonary Fibrosis: How Similar and Distinct? Arthritis & Rheumatology. 2014;66:1967-1978.
6. Silver, et al. Management of Systemic Sclerosis-Associated Interstitial Lung Disease (SSc-ILD). Rheum Dis Clin North Am. 2015. 41(3): 439-457.
7. University of Michigan Scleroderma Program. Lung Involvement. Available at: https://www.med.umich.edu/scleroderma/patients/lung.htm. Last accessed June 2017.
8. Vega CP, Solomon JJ,Brown KK, et al. Management of interstitial lung disease in systemic sclerosis. Int. J. Clin. Rheumatol. (2011) 6(5),503–515.