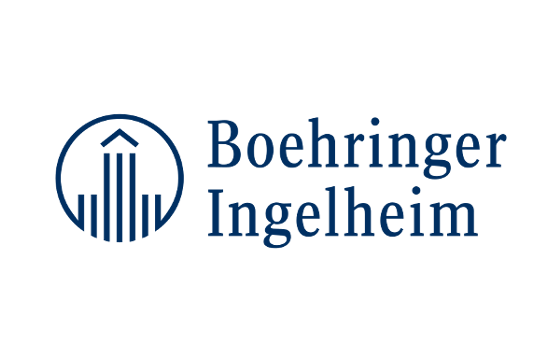 Boehringer Ingelheim has announced results from the pivotal Phase III VOLTAIRE®-RA(1) study, confirming that its adalimumab biosimilar candidate BI 695501 and HUMIRA®* have similar efficacy, safety and immunogenicity in patients with moderately-to-severely active rheumatoid arthritis. The 24 week results will be presented at the Annual European Congress of Rheumatology (EULAR 2017) in Madrid.
These data confirm the clinical efficacy equivalence of BI 695501 to HUMIRA®. The safety and immunogenicity data in the study were also similar between BI 695501 and HUMIRA®.
"The result that Boehringer Ingelheim's adalimumab biosimilar candidate delivers the same clinical benefits and safety profile as HUMIRA® is great news for patients and physicians. If approved by regulatory authorities it will increase the treatment options for patients with autoimmune diseases, while contributing to the long-term sustainability of healthcare systems," said Karsten Kissel, MD, Head of Global Medical Affairs Biosimilars at Boehringer Ingelheim. "These data, which complete our biosimilarity assessment, are currently under review by regulatory authorities along with an extensive package of non-clinical and clinical data that make up the total body of evidence required to register a biosimilar."
In the VOLTAIRE®-RA(1) study 645 patients aged between 18 and 80 years old with moderate-to-severely active rheumatoid arthritis on stable treatment with methotrexate were randomised to receive HUMIRA® or BI 695501 at 40 mg every two weeks for 48 weeks. The co-primary endpoints, which measured the proportion of patients achieving an ACR20** (American College of Rheumatology 20) improvement at weeks 12 and 24, were met. The one year results will be presented at a future medical congress.
Boehringer Ingelheim also announced data from the VOLTAIRE-AI(2) study at EULAR 2017, demonstrating pharmacokinetic similarity of BI 695501's pre-filled syringe and auto-injector presentations.
HUMIRA® (Adalimumab) is an approved biologic medicine in many countries for the treatment of multiple chronic inflammatory diseases, such as rheumatoid arthritis, inflammatory bowel disease, and psoriasis. These disorders collectively affect the lives of 5-10% of the world population(3) including 23.5 million people in the U.S.(4) and approx. 36.3 million people in Europe.(5)
About Boehringer Ingelheim in Biologics and Biosimilars
Boehringer Ingelheim is one of the largest producers of biologic medicines in the world. As a pioneer in biologics with more than 35 years of experience, the company has manufactured more than 25 biologic medicines for global markets. This includes monoclonal antibodies in oncology and immunology, interferons, and other targeted medicines that are routinely used to treat many patients across a broad range of therapeutic areas. Boehringer Ingelheim further builds on its commitment to oncology and immunology to develop biosimilars as high quality, safe, and effective treatment options to patients with cancer and autoimmune diseases.
Boehringer Ingelheim currently has two biosimilar monoclonal antibodies in late stage development: BI 695501, adalimumab biosimilar candidate to Humira® and BI 695502, bevacizumab biosimilar candidate to Avastin®.*
About Rheumatoid Arthritis
Rheumatoid Arthritis (RA) is a chronic inflammatory autoimmune disease affecting synovial joint lining; causing pain, stiffness, swelling and limited motion and function of joints.(6) In many patients, the progressive destruction of joints may ultimately result in disability. Three times as many women are affected by RA compared to men. RA affects approximately 23.7 million people worldwide(7) and 1.6 million people in the United States.(8,9) It can develop at any time during adulthood, but it usually occurs between 40 and 70 years of age.(10)
About Boehringer Ingelheim
Innovative medicines for people and animals have for more than 130 years been what the research-driven pharmaceutical company Boehringer Ingelheim stands for. Boehringer Ingelheim is one of the pharmaceutical industry's top 20 companies and to this day remains family-owned. Day by day, some 50,000 employees create value through innovation for the three business areas human pharmaceuticals, animal health and biopharmaceutical contract manufacturing. In 2016, Boehringer Ingelheim achieved net sales of around 15.9 billion euros. With more than three billion euros, R&D expenditure corresponds to 19.6 per cent of net sales.
Social responsibility comes naturally to Boehringer Ingelheim. That is why the company is involved in social projects such as the "Making More Health" initiative. Boehringer Ingelheim also actively promotes workforce diversity and benefits from its employees' different experiences and skills. Furthermore, the focus is on environmental protection and sustainability in everything the company does.
* Humira® is a registered trademark of AbbVie Biotechnology Ltd. and Avastin® is a registered trademark of Genentech, Inc. (USA).
** ACR20 is a globally accepted composite measure of comparing response to treatment in Rheumatoid Arthritis clinical trials. A 55% ACR20 response means 55% of patients in the study achieved a 20% improvement in disease activity. ACR20 is also considered a sensitive endpoint to detect possible differences between a biosimilar candidate and its reference product.
1. Cohen S, et al. Similar efficacy and safety of biosimilar candidate BI 695501 and Humira® reference product in patients with moderate to severe active RA: 24 week results from a Phase III clinical study (VOLTAIRE®-RA). Abstract presented at EULAR, Madrid, June 14-17 2017.
2. Ramael S, et al. Similar pharmacokinetics, safety and tolerability of the Humira® (adalimumab) biosimilar candidate BI 695501 administered subcutaneously via prefilled syringe (PFS) or autoinjector (AI) (VOLTAIRE®-AI). Abstract presented at EULAR, Madrid, June 14-17 2017.
3. Hu, Xinli. 2015. Discovery and Functional Interpretation of Genetic Risk in Autoimmune Diseases. Doctoral dissertation, Harvard University, Graduate School of Arts & Sciences. https://dash.harvard.edu/handle/1/17467297. Accessed May 17, 2017.
4. U.S. Department of Health and Human Services. Autoimmune diseases fact sheet. https://www.womenshealth.gov/publications/our-publications/fact-sheet/autoimmune-diseases.html#b. Accessed May 17, 2017.
5. Autoimmune disease. Rapid progress in our understanding of immune function promises effective treatment for autoimmune disorders. Nature Biotechnology, 18:IT7-IT9, 2000
6. Medline Plus, "Rheumatoid Arthritis" Accessed 11 October 2011. Available at http://www.nlm.nih.gov/medlineplus/ency/article/000431.htm
7. World Health Organization, "The Global Burden of Disease, 2004 Update." Accessed 04.08 August 2016. Available at http://www.who.int/healthinfo/global_burden_disease
/GBD_report_2004update_full.pdf?ua=1
8. Sacks, J., Lou, Y., Helmick, C. Prevalence of Specific Types of Arthritis and Other Rheumatic Conditions in the Ambulatory Health Care System in the United States 2001-2005. Arthritis Care and Research. 2010. 62(4): 460- 464.
9. Howden, L., Meyer, J., 2010 U.S. Census Bureau results - U.S. Census Bureau, 2010 Census Summary File.
10. Lee DM, Weinblatt ME. Rheumatoid arthritis. Lancet. 2001; 358:903-911.