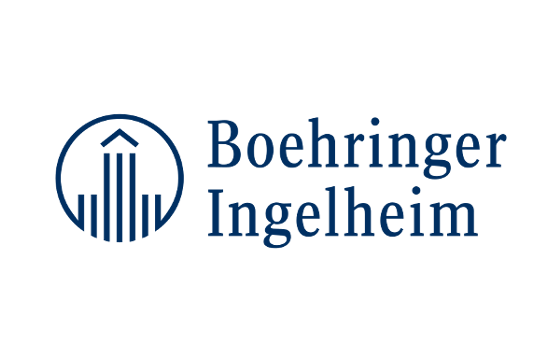 Today, Boehringer Ingelheim inaugurated its commercial production site for biopharmaceuticals in Zhang Jiang Hi-tech Park of Shanghai (China). The site, with the first-phase investment of more than €70 million, is the first and only biopharmaceutical facility established by a leading multinational active biopharmaceutical manufacturer in China utilizing mammalian cell culture technology. With its global network of biopharmaceutical production sites in Biberach ( Germany), Vienna (Austria), Fremont (USA) and now Shanghai, the contract manufacturing business Boehringer Ingelheim BioXcellence™ is well positioned to fulfil strongly increasing demands of the biopharmaceutical industry for innovative products - both in China and worldwide.
"Our Shanghai facility plays an important role in our globally leading biopharmaceutical contract manufacturing business and embodies our continuous and long-term commitment to China," said Hubertus von Baumbach, Chairman of the Board of Managing Directors at Boehringer Ingelheim. "With this investment, we expect to have a significant impact on the development of China's biopharmaceutical industry to ultimately supply innovative medicines to patients following high quality standards."
Boehringer Ingelheim has made this strategic move with the long-term goal to become a leader for contract development and manufacturing of monoclonal antibodies and recombinant proteins in China. Since 2014, Boehringer Ingelheim China Biopharmaceuticals has been operating its Good Manufacturing Practice (GMP) clinical material supply at 100L and 500L scales. After its inauguration, the facility will operate for clinical and commercial supply on a 2000L single-use bioreactor scale. It is designed to flexibly add additional 2000L single-use bioreactors and fill/finish capabilities to meet increasing market demand.
"As a global leader in biopharmaceutical contract manufacturing, Boehringer Ingelheim has an extraordinarily long history in the field of biotechnology, having been in the industry for over 35 years," said Dr Luo Jiali, General Manager of Boehringer Ingelheim Biopharmaceuticals (China) Co Ltd. "We offer tailor-made contract development and manufacturing services to the biopharmaceutical industry, providing the entire production technology chain from DNA to the finished product under one roof. With our strong know-how, global network, technology, and international quality standards we can support innovative Chinese and international companies to industrialize their research results."
About Boehringer Ingelheim
Innovative medicines for people and animals have for more than 130 years been what the research-driven pharmaceutical company Boehringer Ingelheim stands for. Boehringer Ingelheim is one of the pharmaceutical industry's top 20 companies and to this day remains family-owned. Day by day, some 50,000 employees create value through innovation for the three business areas human pharmaceuticals, animal health and biopharmaceutical contract manufacturing. In 2016, Boehringer Ingelheim achieved net sales of around 15.9 billion euros. With more than three billion euros, R&D expenditure corresponds to 19.6 per cent of net sales.
Social responsibility comes naturally to Boehringer Ingelheim. That is why the company is involved in social projects such as the "Making More Health" initiative. Boehringer Ingelheim also actively promotes workforce diversity and benefits from its employees' different experiences and skills. Furthermore, the focus is on environmental protection and sustainability in everything the company does.
About Boehringer Ingelheim BioXcellence™
Boehringer Ingelheim is one of the world's largest manufacturers of biopharmaceuticals. With over 35 years of experience in this field, the company is an industry pioneer and has produced more than 25 biopharmaceuticals for global markets. Represented by the brand Boehringer Ingelheim BioXcellence™, it offers tailor-made contract development and manufacturing services to the industry, providing the entire production technology chain from DNA to fill and finish through its network in Biberach (Germany), Vienna (Austria), Fremont (USA) and Shanghai (China). Boehringer Ingelheim BioXcellence™ secures supply throughout the entire product lifecycle — transferring customer projects at any stage, delivering to almost any scale and thereby making outsourcing easy.