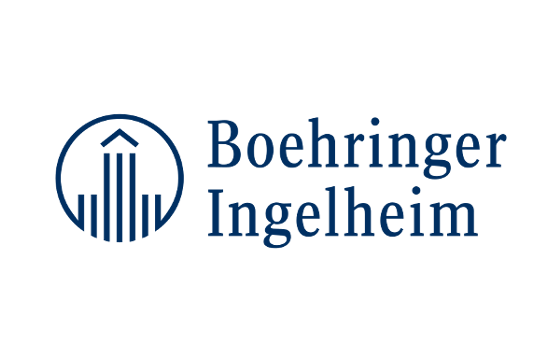 Boehringer Ingelheim today announced a collaboration with Weill Cornell Medicine to identify new treatment approaches for chronic obstructive pulmonary disease (COPD) in order to develop novel treatments that could possibly halt or even reverse the progression of the disease process. The new, three-year collaboration combines Weill Cornell Medicine's Department of Genetic Medicine's unique understanding of chronic airway diseases and experience in the investigation of novel therapeutic concepts for airway repair with Boehringer Ingelheim's expertise in the discovery and development of new therapies for respiratory diseases. This collaboration is the second collaboration between Boehringer Ingelheim and Weill Cornell Medicine, following prior work in inflammatory bowel disease (IBD).
Chronic lower respiratory diseases, which include COPD, are the third leading cause of death in the United States, and approximately 15 million Americans have been told by a healthcare provider that they have COPD. It cannot be cured and current treatment approaches focus on bronchodilation, reducing symptoms and preventing exacerbations to decelerate the downward spiral of the disease. The goal is to help patients keep as active as possible and overall, improve their quality of life.
"Our continuous search for molecular drivers of chronic obstructive airway diseases has revealed novel repair mechanisms that warrant further investigation of their potential as therapeutic approaches," said Dr. Ronald G. Crystal, Chairman of Genetic Medicine at Weill Cornell Medicine and lead investigator in the new collaboration. "We will look to further expand our knowledge about progressive airway destruction in close collaboration with Boehringer Ingelheim and focus on promising therapeutic concepts with the potential to slow down or halt progressive airway damage in patients with COPD."
"We are delighted to work with Dr. Crystal at Weill Cornell Medicine, who is one of the leading scientists in severe progressive airway diseases worldwide," said Dr. Clive R. Wood, Senior Corporate Vice President, Discovery Research at Boehringer Ingelheim. "The scientists at Weill Cornell Medicine and Boehringer Ingelheim will work hand in hand to translate new discoveries into drug discovery and development programs at Boehringer Ingelheim. The new collaboration is an excellent example of our unique partnering approach and our focus on early innovation, underscoring our ambition to develop the next generation of medical treatments for patients with COPD."
Boehringer Ingelheim is combining a focus on cutting-edge science with a long-term view enabling the company to create a stable environment for the development of the next generation of medical breakthroughs. This new project adds another building block in this long-term strategy to improve the lives of patients with high unmet medical needs.
Weill Cornell's Office of BioPharma Alliances and Research Collaborations negotiated the three-year collaboration. The office's mission is to proactively generate, structure and market translational research alliances with industry in order to advance promising research projects that have commercial potential.
About Boehringer Ingelheim in Respiratory
Boehringer Ingelheim has over 90 years of heritage in respiratory disease. Since 1921 the company has emerged as a leader in this disease area and has launched several treatments in a range of respiratory conditions including asthma, chronic obstructive pulmonary disease (COPD), idiopathic pulmonary fibrosis (IPF) and lung cancer. Boehringer Ingelheim's focus is on improving the quality of life of patients suffering from debilitating respiratory diseases and enabling them to maintain a more independent life.
About Boehringer Ingelheim
Boehringer Ingelheim is one of the world's 20 leading pharmaceutical companies. Headquartered in Ingelheim, Germany, Boehringer Ingelheim operates presently with a total of some 50,000 employees worldwide.
The focus of the family-owned company, founded in 1885, is on researching, developing, manufacturing and marketing new medications of high therapeutic value for human and veterinary medicine.
Social responsibility is an important element of the corporate culture at Boehringer Ingelheim. This includes worldwide involvement in social projects through, for example, the initiative "Making More Health" while also caring for employees. Respect, equal opportunity and reconciling career and family form the foundation of mutual cooperation. The company also focuses on environmental protection and sustainability in everything it does.
In 2015, Boehringer Ingelheim achieved net sales of about 14.8 billion euros. R&D expenditure corresponds to 20.3 per cent of net sales.