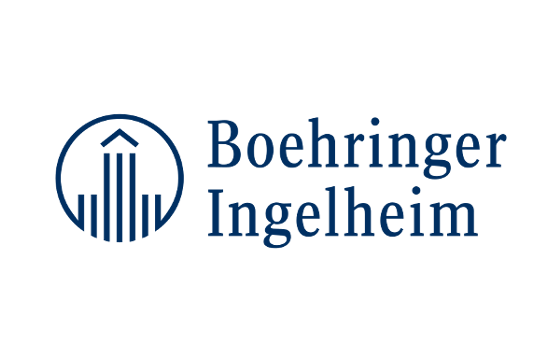 Boehringer Ingelheim announced that BI 695501, its adalimumab biosimilar candidate to Humira®*, has been accepted for regulatory review by the European Medicines Agency (EMA) and the U.S Food and Drug Administration (FDA).
"We believe that if approved, BI 695501 can provide a valuable treatment option for the people affected by inflammatory diseases in the U.S. and Europe," said Ivan Blanarik, Senior Vice President and Head of Therapeutic Area Biosimilars, Boehringer Ingelheim. "The acceptance of our first biosimilar regulatory filings by the FDA and EMA is an important milestone towards offering a high-quality treatment choice to patients and physicians while contributing to the sustainability of healthcare systems."
Boehringer Ingelheim is seeking approval for BI 695501 as a biosimilar to Humira® in the European Union and the United States. Adalimumab is a monoclonal antibody that blocks TNF-α, an important mediator of inflammation in the human body.(1) Adalimumab is approved as a biologic medicine under the brand name Humira® in many countries for the treatment of multiple chronic inflammatory diseases, such as rheumatoid arthritis, inflammatory bowel disease, and psoriasis. These disorders collectively affect the lives of 5-10% of the world population(2) including 23.5 million people in the U.S.(3) and approx. 36.3 million people in Europe.(4)
Top-line results from the completed Phase III study for BI 695501 in patients with active rheumatoid arthritis (RA) were announced on October 26, 2016.
About Boehringer Ingelheim in Biologics and Biosimilars
Boehringer Ingelheim is one of the largest producers of biologic medicines in the world. As a pioneer in biologics with more than 35 years of experience, the company has manufactured more than 25 biologic medicines for global markets. This includes monoclonal antibodies in oncology and immunology, interferons, and other targeted medicines that are routinely used to treat many patients across a broad range of therapeutic areas. Boehringer Ingelheim further builds on its commitment to oncology and immunology to develop biosimilars as high quality, safe, and effective treatment options to patients with cancer and autoimmune diseases.
Boehringer Ingelheim currently has two biosimilar monoclonal antibodies in late stage development: BI 695501, adalimumab biosimilar candidate to Humira® and BI 695502, bevacizumab biosimilar candidate to Avastin®.*
About Boehringer Ingelheim
Boehringer Ingelheim is one of the world's 20 leading pharmaceutical companies. Headquartered in Ingelheim, Germany, Boehringer Ingelheim operates presently with a total of some 50,000 employees worldwide.
The focus of the family-owned company, founded in 1885, is on researching, developing, manufacturing and marketing new medications of high therapeutic value for human and veterinary medicine.
Social responsibility is an important element of the corporate culture at Boehringer Ingelheim. This includes worldwide involvement in social projects through, for example, the initiative "Making More Health" while also caring for employees. Respect, equal opportunity and reconciling career and family form the foundation of mutual cooperation. The company also focuses on environmental protection and sustainability in everything it does.
In 2015, Boehringer Ingelheim achieved net sales of about 14.8 billion euros. R&D expenditure corresponds to 20.3 per cent of net sales.
* Humira® is a registered trademark of AbbVie Biotechnology Ltd. and Avastin® is a registered trademark of Genentech, Inc. (USA).
1. American College of Rheumatology. Anti-TNF Drugs. How it Works, Uses & Dosing Sections. http://www.rheumatology.org/I-Am-A/Patient-Caregiver/Treatments/Anti-TNF. Accessed January 6, 2017.
2. Hu, Xinli. 2015. Discovery and Functional Interpretation of Genetic Risk in Autoimmune Diseases. Doctoral dissertation, Harvard University, Graduate School of Arts & Sciences. https://dash.harvard.edu/handle/1/17467297. Accessed January 6, 2017.
3. U.S. Department of Health and Human Services. Autoimmune diseases fact sheet. https://www.womenshealth.gov/publications/our-publications/fact-sheet/autoimmune-diseases.html#b. Accessed January 6, 2017.
4. Autoimmune disease. Rapid progress in our understanding of immune function promises effective treatment for autoimmune disorders. Nature Biotechnology, 18:IT7-IT9, 2000