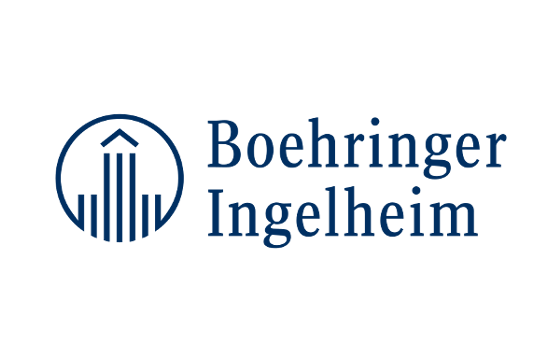 Results from a new international survey of physicians revealed more patients with advanced non-small cell lung cancer (NSCLC) could benefit from targeted therapy based on their lung cancer type, over the use of chemotherapy.(1) Test results to identify EGFR mutations were not available prior to deciding on therapy for nearly one in five (18%*) patients for whom a test was ordered. (1) The goal of personalised therapy for all eligible patients remains out of reach for many, despite international guidelines which recommend molecular testing for EGFR mutation and ALK rearrangements in lung cancer patients at diagnosis, to guide treatment decisions.(2) The survey results were presented as a late-breaking abstract (P3.02b-023) at the 2016 World Conference on Lung Cancer (WCLC) in Vienna, Austria.
Dr. Vera Hirsh, medical oncologist in the Department of Medical Oncology at Royal Victoria Hospital in Montreal, and Professor at McGill University commented: "This survey highlights both encouraging and concerning results for the treatment of first-line non-small cell lung cancer patients. Whilst globally EGFR testing rates were on average high at 80%*, if physicians do not have access to ordered test results prior to first-line treatment this defeats the purpose of such testing. This survey helps us to observe an incomplete implementation of guidelines, which brings forth a significant area of need. Ensuring patients do not miss out on personalised treatment, which could greatly benefit outcomes, is key."
The survey of 707 physicians in 11 countries (Canada, China, France, Germany, Italy, Japan, South Korea, Spain, Taiwan, UK, USA), sponsored by Boehringer Ingelheim, aimed to identify year-on-year improvements and changes in EGFR mutation testing rates and treatment practices in NSCLC, when compared to an inaugural survey in 2015.
In comparison to 2015, the number of tests ordered but not received prior to first-line treatment decreased (23% in 2015; 18%* in 2016), however treatment decisions were still made before knowing mutation status for one in five patients.(1,3) Turnaround time for test results could be a key barrier. For the majority of patients tested for EGFR mutations, results were available within 10 business days. However approximately one test result out of every four globally (24%*) was received later, meaning treatment decisions were possibly delayed or not informed by mutation status.(1)
"This international survey helps to bring the current advanced lung cancer treatment landscape into the spotlight, and interestingly track what has and hasn't changed in the last year," said Dr. Matthew Peters, Chair of the Global Lung Cancer Coalition (GLCC). "These patients can benefit from targeted treatments, but crucial steps in the treatment pathway are mutation testing in the first instance, receiving accurate test results in time to guide therapy, and understanding the different treatment benefits of available therapies. The key conclusion is that more is needed to support physicians in their goal to improve outcomes for EGFR mutation-positive patients."
Further findings from the international survey showed that:
Globally nearly four out of five (79%*) EGFR mutation-positive patients were treated first-line with tyrosine kinase inhibitors (TKIs) in 2016, consistent with 2015 (80%), with large country variances.(1,3)
Over half (51%*) of physicians did not differentiate between available EGFR targeted therapies.1 Recent data has helped physicians make informed treatment decisions between first- and second-generation TKIs.(4)
Over half (54%*) of physicians deemed prolonging of survival / extending life as the most important goal in first-line treatment,(1) consistent with the primary goal reported in last year's survey (63%).(3)
When asked what the most important treatment attribute was when choosing a first-line therapy, 54%* of physicians selected a clinically relevant increase in overall survival, followed by an increase in progression-free survival (18%*), strong improvement of health related quality of life (8%*) and meaningful overall response rate (ORR 8%*).(1)
NSCLC is the most common form of lung cancer,(5) which accounts for 80-85% of all lung cancer cases.(6) EGFR mutation-positive NSCLC is a subtype of lung cancer. EGFR mutations are found in 10-15% of Caucasian(7,8) and 40-50% of Asian patients with NSCLC.(9,10,11,12) Often, lung cancer is diagnosed at a late stage (advanced) which can make it even more difficult to treat.
About the survey
This international online survey was carried out between July and August 2016 as a follow-up to the inaugural survey in 2015. The aim was to assess testing rates and physician treatment choices in advanced NSCLC. China was newly added in 2016, however for better comparison with 2015 results, China was excluded from the primary analysis focus.
About Boehringer Ingelheim
Boehringer Ingelheim is one of the world's 20 leading pharmaceutical companies. Headquartered in Ingelheim, Germany, Boehringer Ingelheim operates globally through 145 affiliates and a total of some 47,500 employees. The focus of the family-owned company, founded in 1885, is on researching, developing, manufacturing and marketing new medications of high therapeutic value for human and veterinary medicine.
Social responsibility is an important element of the corporate culture at Boehringer Ingelheim. This includes worldwide involvement in social projects through, for example, the initiative "Making More Health" while also caring for employees. Respect, equal opportunity and reconciling career and family form the foundation of mutual cooperation. The company also focuses on environmental protection and sustainability in everything it does.
In 2015, Boehringer Ingelheim achieved net sales of about 14.8 billion euros. R&D expenditure corresponds to 20.3 per cent of net sales.
* Global figures excluding China
1. Kim E, Peters M, Tischer B, Hirsh V. Physician Patterns of Care in Patients with EGFR Mutation+ NSCLC: An International Survey into Testing and Treatment Choice. Poster #P3.02b-023 presented at the World Conference on Lung Cancer (WCLC) 2016 in Vienna, Austria, 4 - 7 December 2016.
2. Lindeman NI, Cagle PT, Beasley MB, et al. Molecular Testing Guideline for Selection of Lung Cancer Patients for EGFR and ALK Tyrosine Kinase Inhibitors: Guideline from the College of American Pathologists, International Association for the Study of Lung Cancer, and Association for Molecular Pathology. J Thorac Oncol 2013 ;8:823-59.
3. Spicer J, Tischer B, Peters M. EGFR Mutation Testing and Oncologist Treatment Choice in Advanced NSCLC: Global Trends and Differences. Presented at ELCC 2015, abstract number LBA2_PR.
4. Park K, et al. Afatinib versus gefitinib as first-line treatment of patients with EGFR mutation-positive non-small-cell lung cancer (LUX-Lung 7): a phase 2B, open label, exploratory, randomised controlled trial. Lancet Oncol 2016;17,5:577-589.
5. Cancer Research UK. Types of Lung Cancer. http://www.cancerresearchuk.org/about-cancer/type/lung-cancer/about/types-of-lung-cancer Accessed October 2016.
6. G. D'Addario et al. Metastatic non-small-cell lung cancer: ESMO Clinical Practice Guidelines for diagnosis, treatment and follow-up. Ann Oncol (2010) 21 (suppl 5): v116-v119. doi: 10.1093/annonc/mdq189.
7. National Comprehensive Cancer Network. NCCN Clinical Practice Guidelines in Oncology: non-small cell lung cancer, version 1, 2015.
8. Quest Diagnostics - Lung Cancer Mutation Panel (EGFR, KRAS, ALK); Available at: http://www.questdiagnostics.com/testcenter/testguide.action?dc=TS_LungCancerMutation_Panel. Accessed November 2016.
9. Mitsudomi T et al. Mutations of the epidermal growth factor receptor gene predict prolonged survival after gefitinib treatment in patients with non-small-cell lung cancer with postoperative. J Clin Oncol 2005;23:2513-2520
10. Chou TY et al. Mutation in the Tyrosine Kinase Domain of Epidermal Growth Factor Receptor Is a Predictive and Prognostic Factor for Gefitinib Treatment in Patients with Non–Small Cell Lung Cancer. Clin Cancer Res 2005;11:3750-3757
11. Seo JS et al. The transcriptional landscape and mutational profile of lung adenocarcinoma. Genome Res. 2012;22:2109-2119
12. Yang SH et al. Mutations in the tyrosine kinase domain of the epidermal growth factor receptor in non-small cell lung cancer. Clin Cancer Res 2005;11:2106-2110