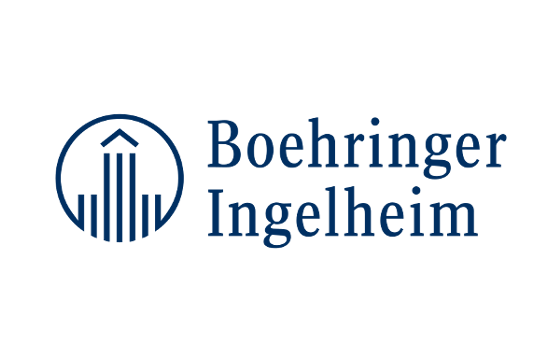 Boehringer Ingelheim and China Southeast University Institute of Life Sciences have announced the start of a joint research project to develop new treatment approaches for hearing loss through regeneration of hair cells from inner ear stem cells. The new collaboration combines the expertise of Professor Renjie Chai, one of the worldwide leaders in the field of hearing loss, with Boehringer Ingelheim's expertise in drug discovery and clinical development to pave the way for the development of much needed new treatment options for this condition.
According to WHO data, over 360 million people live with disabling hearing loss, of which 32 million are children under15 years old. The prevalence of hearing loss increases with age and has a serious impact on the elderly by diminishing their ability to communicate and affecting their daily quality of life. A dramatic increase in frequency of the condition is predicted as a result of worldwide aging populations. Patients with hearing loss usually have degeneration of inner ear hair cells. There is no effective treatment that could restore hearing loss.
"Professor Renjie Chai and his team are among the world leaders in this emerging research area. We are excited about initiating this collaboration, which is an important next step towards a new focus area for our research and development and our first human pharma research collaboration in China," said Clive R. Wood, Ph.D., Senior Corporate Vice President, Discovery Research at Boehringer Ingelheim. "This is our second collaboration in hearing loss, one of the focus areas of our Research Beyond Borders initiative. It is an outstanding example of how this unique initiative will boost our R&D by partnering with the most innovative scientists working at the forefront of biomedical research."
The new research collaboration in hearing loss is an initiative of Boehringer Ingelheim's newly established organisation Research Beyond Borders (RBB). It complements a research collaboration with Kyoto University initiated earlier this year that focuses on utilising findings on hair cell regeneration in birds. Through the collaboration with China Southeast University, Boehringer Ingelheim will investigate key signaling pathways and proteins involved in regeneration in the inner ear to develop a drug discovery strategy to target hair cell regeneration and ultimately address the unmet medical need in hearing loss via regenerative medicine approaches.
Dr. Wei Xie, Dean of China Southeast University Institute of Life Sciences commented: "Through this joint project with Boehringer Ingelheim, a world leading innovative pharmaceutical company, we wish to further promote scientific development in the field of hair cell regeneration, and to accelerate the translation of basic science to clinical applications. The current collaboration will demonstrate the regulation mechanism of inner ear stem cells, and we hope to develop insights for targeting the key pathways via small molecule compounds together with Boehringer Ingelheim."
RBB is one of the pillars of Boehringer Ingelheim's R&D strategy. It complements the company's five core therapeutic areas (cardiometabolic, respiratory and central nervous system diseases, immunology and oncology) by exploring emerging science, disease areas and technology. It will contribute new innovation opportunities within and beyond the core therapeutic areas and ensure early entry for Boehringer Ingelheim in the next big innovation waves in in biomedical research. RBB is currently focusing on the areas of regenerative medicine, the microbiome and new technologies such as gene therapy.
Asia is rapidly becoming an innovation a hot spot in biomedical research and has gained a leading position in regenerative medicine research. Boehringer Ingelheim is thus expanding its activities in this region and looking for more partnering opportunities. By combining a focus on cutting-edge science with a long-term view the company aspires to develop the next generation of medical breakthroughs to improve the lives of patients with high unmet medical needs.
About Research Beyond Borders (RBB)
RBB is a global research division newly established within Boehringer Ingelheim's discovery research organization. RBB supports discovery research activities for the development of pharmaceutical products in Boehringer Ingelheim's key therapeutic areas (cardiometabolic, respiratory, immunology, oncology, central nervous system) as well as disease areas with considerable unmet needs, such as sensorineural hearing loss, by identifying cutting edge medical and scientific fields and technologies in a timely and efficient manner through the discovery of new scientific results and technologies.
About Boehringer Ingelheim
Boehringer Ingelheim is one of the world's 20 leading pharmaceutical companies. Headquartered in Ingelheim, Germany, Boehringer Ingelheim operates globally through 145 affiliates and a total of some 47,500 employees. The focus of the family-owned company, founded in 1885, is on researching, developing, manufacturing and marketing new medications of high therapeutic value for human and veterinary medicine.
Social responsibility is an important element of the corporate culture at Boehringer Ingelheim. This includes worldwide involvement in social projects through, for example, the initiative "Making More Health" while also caring for employees. Respect, equal opportunity and reconciling career and family form the foundation of mutual cooperation. The company also focuses on environmental protection and sustainability in everything it does.
In 2015, Boehringer Ingelheim achieved net sales of about 14.8 billion euros. R&D expenditure corresponds to 20.3 per cent of net sales.
About China Southeast University
Southeast University (SEU) is one of the national key universities administered directly under the Central Government and the Ministry of Education of China. Southeast University has become a comprehensive and research-oriented university featuring the coordinated development of such multi-disciplines as science, engineering, medicine, literature, law, philosophy, education, economics, management, art, etc., with engineering as its focus. The university boasts a high-level faculty of over 2,700 full-time teachers, including 1800 full or associate professors, 835 doctoral supervisors, 1,889 supervisors for masters, 13 academicians of the Chinese Academy of Sciences and Academy of Engineering. At present, it has an enrollment of over 30,000 full-time students, including 14,440 postgraduate students; it also has over 3,300 on-the-job master's degree candidates. The university now comprises 29 schools or departments with 75 undergraduate disciplines in all.