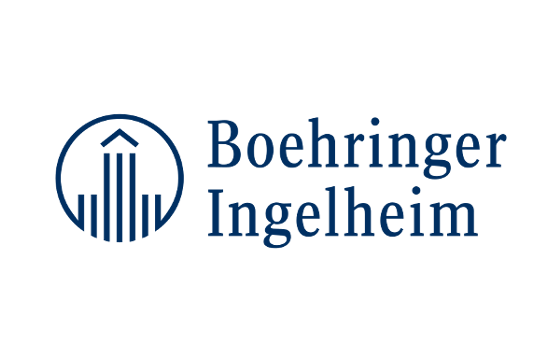 Results from a survey analysing the prescribing behaviour of 500 European physicians treating patients with advanced non-small cell lung cancer (NSCLC) have been published in Clinical Lung Cancer. The research examined the primary therapy goal of physicians and their choice of treatment for patients with advanced adenocarcinoma of the lung, after first-line chemotherapy. An overview of the survey methodology and results can be viewed
here
.
Key results of the survey showed that(1):
40% of physicians surveyed considered extending overall survival a priority therapy goal for patients with a good performance status; 60% of physicians stated that their primary goal was related to either maintaining quality of life (36%), achieving disease stability (19%) or tumour response (5%)
36% of physicians considered the most important product feature to be that it 'offers a clinically relevant increase in overall survival'; 64% of physicians prioritised other factors as the most important which included 'offers a clinically relevant increase in progression-free survival' (27%) and 'maintaining quality of life' (27%)
Generally, physician attitudes towards therapy goals for these patients were aligned across all countries surveyed (France, Germany, Italy, Spain and the UK)
Lead author, Professor Nicolas Girard of University Hospital of Lyon, France, commented, "The delicate balance between efficacy and tolerability has been the main consideration in the choice of treatments with modest efficacy for patients with advanced lung cancer. In the rapidly evolving lung cancer treatment landscape and with better treatments becoming available, extension of survival whilst maintaining a good quality of life is now a realistic objective for advanced lung cancer patients, even after chemotherapy."
To complement the findings from the physician survey, research on patient expectations and therapy goals was carried out to understand how they align with the views of treating physicians. In a roundtable discussion the consensus amongst European patient advocacy groups was that extending overall survival, rather than disease stabilisation or quality of life, was the primary goal for the majority of advanced lung cancer patients.
Aoife McNamara, Irish Cancer Society commented, "A diagnosis of advanced lung cancer can be an overwhelming experience but ensuring a patient and physician are aligned on the goal of therapy, choice of treatment and expected outcomes, will often provide the best outcome for that individual. As such, a holistic patient experience which is built around a partnership with their physician and their circumstances, provides a solid basis for choosing the most appropriate treatment."
The physician prescribing behaviour survey was sponsored by Boehringer Ingelheim as part of their ongoing commitment to improving lung cancer care in an area of high unmet medical need.
Dr Jörg Barth, Corporate Senior Vice President, Therapy Area Head Oncology, Boehringer Ingelheim said, "It's critical that physicians are aware of the full range of benefits offered by current therapy options in order to feel confident in prescribing treatments which effectively meet the needs of patients. We remain committed to improving the lives of lung cancer patients and we hope sharing the results of this research helps to increase understanding and communicate learnings about physician and patient attitudes to treatment choices."
The physician prescribing behaviour survey which was carried out between March and April 2015 is published in the journal Clinical Lung Cancer. A corresponding insights report on the drivers of treatment decisions by patients and physicians for advanced NSCLC after chemotherapy entitled "Advanced Non-Small Cell Lung Cancer: Balancing Therapy Goals and Treatment Choices" is now available online.
About Boehringer Ingelheim
Boehringer Ingelheim is one of the world's 20 leading pharmaceutical companies. Headquartered in Ingelheim, Germany, Boehringer Ingelheim operates globally through 145 affiliates and a total of some 47,500 employees. The focus of the family-owned company, founded in 1885, is on researching, developing, manufacturing and marketing new medications of high therapeutic value for human and veterinary medicine.
Social responsibility is an important element of the corporate culture at Boehringer Ingelheim. This includes worldwide involvement in social projects through, for example, the initiative "Making More Health" while also caring for employees. Respect, equal opportunity and reconciling career and family form the foundation of mutual cooperation. The company also focuses on environmental protection and sustainability in everything it does.
In 2015, Boehringer Ingelheim achieved net sales of about 14.8 billion euros. R&D expenditure corresponds to 20.3 per cent of net sales.
1. Girard N, Corral J, Cortinovis D et al. Second-line treatment selection in patients with metastatic lung non-squamous non-small cell lung cancer: findings from a European survey of treating physicians. Clin Lung Cancer 2016: e-Publication available here: http://dx.doi.org/10.1016/j.cllc.2016.10.004 [last accessed 7 November 2016]