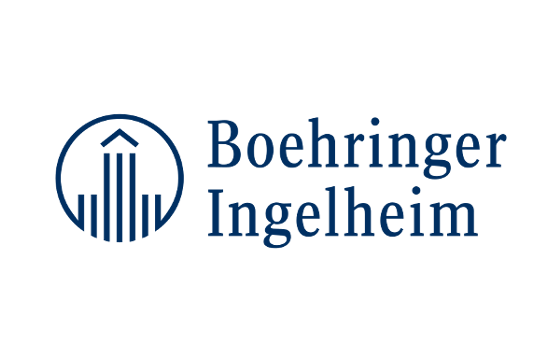 Boehringer Ingelheim and Sarah Cannon Research Institute, the research arm of Sarah Cannon, the global cancer institute of HCA, have announced a new strategic collaboration. This partnership brings together Boehringer Ingelheim's extensive experience in cancer drug development and Sarah Cannon's expertise and leadership in designing and optimizing clinical trials. The partnership will help bring innovative cancer treatments to patients with unmet medical needs.
The joint clinical development programme will study Boehringer Ingelheim's BI 754091(anti- PD-1) and BI 754111 (anti-LAG 3) monoclonal antibodies for the combination treatment of multiple cancers with high unmet medical needs, including non-small cell lung cancer (NSCLC). BI 754091 and BI 754111 are immune checkpoint inhibitors designed to rally the patient's own immune system - which is often suppressed by the tumor - to fight cancer. As both compounds interact with the immune system at different points, the combination treatment approach is expected to result in better anti-tumor response, potentially leading to improved outcomes for patients. Following preliminary findings, the collaboration could be expanded beyond the initial research focus.
"Clinical research is a critical component of finding more effective therapies for patients across different cancer types," said Howard A. "Skip" Burris, MD, President, Clinical Operations and Chief Medical Officer, Sarah Cannon. "We are committed to advancing treatment options through more targeted methods for patients fighting cancer. By collaborating with Boehringer Ingelheim's oncology research teams, we can further our understanding of immunotherapies and bring these cutting-edge treatment options into the community more rapidly for patients."
"We are excited to partner with the scientific experts at Sarah Cannon to boost the development of two immune-oncology candidates from Boehringer Ingelheim's broad oncology pipeline," said Dr. Jörg Barth, Corporate Senior Vice President, Therapy Area Head Oncology, Boehringer Ingelheim. "This collaboration is an important part of our commitment to the area of immune oncology and complements our ongoing research efforts to develop therapeutic cancer vaccines or cancer-fighting viruses as well as in the development of novel targeted therapies."
Through Sarah Cannon Development Innovations, a full-service, oncology-focused contract research organization (CRO), Sarah Cannon will provide comprehensive clinical development services and operational delivery of Boehringer Ingelheim's early stage development programs. The collaboration will enable rapid patient enrollment to clinical trials through Sarah Cannon's extensive network across the U.S. and UK. Sarah Cannon is one of the world's leading clinical research organizations, conducting more than 220 first-in-human studies to date and enrolling more than 2,000 patients each year on innovative clinical trials.
About Boehringer Ingelheim in Oncology
Boehringer Ingelheim's oncology research is driven by a passion to advance clinical practice and a determination to improve the lives of patients who are battling cancer. Through our own scientific innovation and partnerships, we are focused on discovering and providing novel best-in-class, breakthrough cancer medications that fit the needs of patients, caregivers and healthcare professionals. We have a clear strategy to become a leader in the field of lung cancer. Boehringer Ingelheim has successfully launched two products for NSCLC, which have been widely adopted and established as valuable additions to current clinical practice. Continuous insights and learnings from research and development are key parts of innovation and our way forward to advance clinical practice in lung cancer and other cancer types.
Boehringer Ingelheim is one of the world's 20 leading pharmaceutical companies. Headquartered in Ingelheim, Germany, Boehringer Ingelheim operates globally through 145 affiliates and a total of some 47,500 employees. The focus of the family-owned company, founded in 1885, is on researching, developing, manufacturing and marketing new medications of high therapeutic value for human and veterinary medicine.
Social responsibility is an important element of the corporate culture at Boehringer Ingelheim. This includes worldwide involvement in social projects through, for example, the initiative "Making More Health" while also caring for employees. Respect, equal opportunity and reconciling career and family form the foundation of mutual cooperation. The company also focuses on environmental protection and sustainability in everything it does.
About Sarah Cannon Research Institute
Sarah Cannon Research Institute is the research arm of HCA's global cancer institute, Sarah Cannon. Focused on advancing therapies for patients, it is one of the world's leading clinical research organizations conducting community-based clinical trials throughout the United States and United Kingdom. Sarah Cannon's network of strategic sites includes more than 275 physicians who engage in research. The organization has led more than 220 first-in-man clinical trials since its inception in 1993, and has been a clinical trial leader in more than two-thirds of approved cancer therapies over the last 10 years.
Additionally, Sarah Cannon offers drug development research support services for industry sponsors as well as strategic investigator's through its contract research organization (CRO), Sarah Cannon Development Innovations (formerly known as SCRI Development Innovations). As the CRO of Sarah Cannon, it leverages expert physician leadership to design and implement clinical trials that effectively and efficiently lead to rapid clinical development decisions.